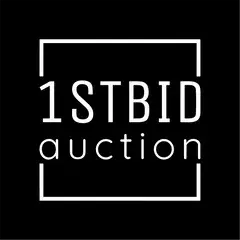 1stbid

1251 Wisconsin Ave, NW, Washington, District of Columbia 20007
202-758-0801
About Auction House
1stbid deals in authentic antique and vintage hand-woven rugs and other objets d'art acquired across the globe from France to Iran, Morocco to China. Every item on offer has been hand-picked and assessed according to the discerning eye of proprietor Victor Mashihi, whose family has sold rugs & objects of Art to royalty and other select clientele since his grandfather opened a gallery in Cairo in 1916. The 1st bid collection can be viewed at gallery locations open seven days a week in Manhattan and Georgetown, Washington DC, or bid upon from the convenience of your home in monthly auctions
...

Read More
hosted on the company website and on other platforms.
Read Less
Auction Previews & News
7 Results
Tabriz, a major city in Northwest Persia near the Turkish border, is known for its classically styled antique carpets handwoven since the 15th century. These carpets have maintained high technical standards as well as a wide variety of repertoires. Antique Tabriz rugs come in every shade from brilliant rich colors to soft pastels, offering classical medallion designs and allover patterns. They are highly regarded for their quality, which distinguishes them from other Persian rugs. In the upcoming Midwinter Auction, presented by 1stbid, an antique Tabriz rug will be a key focus. The available Tabriz rug features the squinch and dome pattern depicted in Persian mosques with a highly detailed example of a radiating medallion surrounded by a series of irregular pentagons. Antique Persian rugs and carpets in the sale also include an antique Bakhtiari rug— named after the Bakhtiari nomads, native to the Zagros mountains near Isfahan. Lobed and pointed ivory medallions, with fat cartouche ivory pendants featuring tiny, abbreviated clouds, adorn this Persian rustic rug. Bakhtiari carpets are made from strong, durable wool and are among the strongest Persian rugs. Find the listed items as well as other online auctions on Bidsquare.