Why Greta Garbo, Givenchy, John Lennon And Valentino All Flocked To Dalva Brothers
On 2 April in New York, Christie's presents a landmark sale of European furniture, Sèvres porcelain, Chinese works of art, clocks, sculpture, and more from the family firm that has been a fixture in New York for the past 80 years
'My mother always said that Dalva Brothers was collecting for collectors,' says Leon Dalva of his family's storied New-York-based antiques dealership. 'What's so wonderful about the history of the gallery is that it reflects the history of New York as a collecting city.'
For the past 80 years Dalva Brothers has furnished connoisseur collectors, interior designers and museum curators working for such prestigious institutions as the J. Paul Getty Museum, the Metropolitan Museum of Art, Versailles and the Louvre, with the finest 18th-century furniture and decorative arts on the market.
In April 2020, Christie's pays tribute with Dalva Brothers: Parisian Taste in New York, a dedicated sale of more than 250 lots spanning European furniture, porcelain, clocks, sculpture, and Chinese works of art from the firm's extensive inventory. A second sale will take place in Paris in November 2020.
'The sale encapsulates a golden age of American collecting in the 20th century,' says Christie's specialist Victoria Tudor. 'The name Dalva Brothers is synonymous with excellence in the rarefied world of French decorative arts.'
Dalva Brothers was established in 1933 by Leon Dalva Sr. and his brothers, and was later taken over by Leon's sons, David II and Leon Jr. The founder's grandsons, David and Adam, are the third generation to work at the gallery, now located in a magnificent six-storey townhouse on New York's Upper East Side.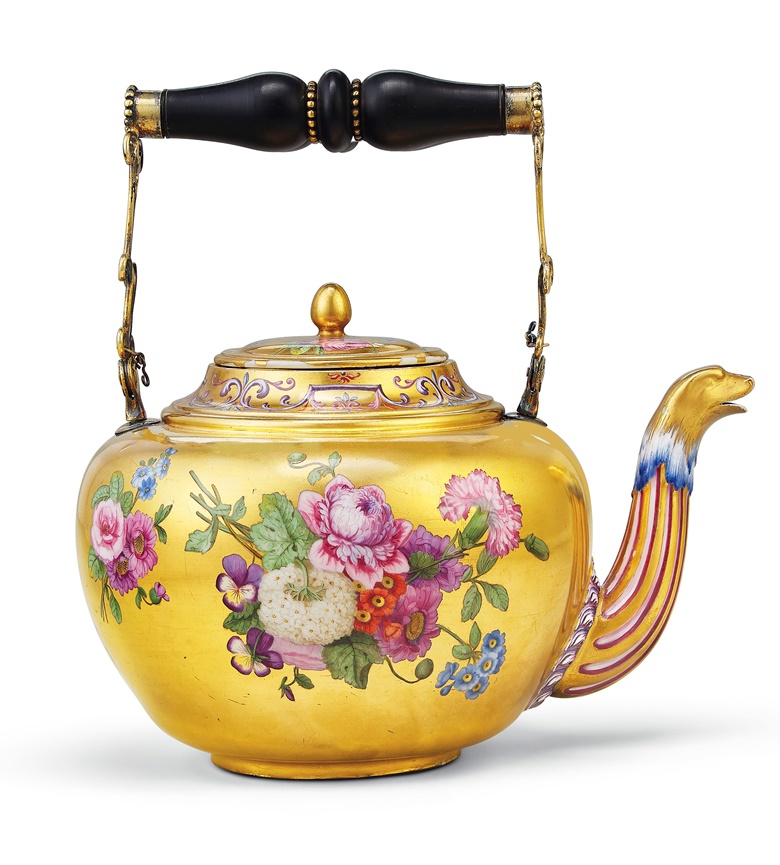 The gallery began life dealing in antique textiles, before specialising in French 18th-century furniture and decorative arts. By the 1950s and '60s — despite a prevailing taste for English antiques in New York — French decorative arts were highly sought-after by a core group of 'very serious' American collectors, reveals Leon.
Helena Rubenstein and Jacqueline Kennedy Onassis were among the famous names to cross the gallery's threshold. Greta Garbo, it turns out, was a regular visitor.
'She'd come in nearly every afternoon around 5.30pm and sit down opposite my mother's desk,' says Leon. 'You weren't allowed to introduce her as Greta Garbo, though; she was Ms. Brown. The members of staff who worked downstairs would always bid good evening to Ms. Brown. And she would say it back with a little formal bow — it used to get a good laugh out of her.'
According to David Dalva, 'When you walked into Dalva Brothers the first person you would generally run into was my grandma [Jean Dalva, the matriarch of the firm]. She would hold court, and she was very social.'
Adam Dalva adds, 'Once, she got into a witty conversation with a young Englishman about finding a chair for his "little woman". After he left, my father and my Uncle David had to explain to her who that "young Englishman" was — John Lennon.'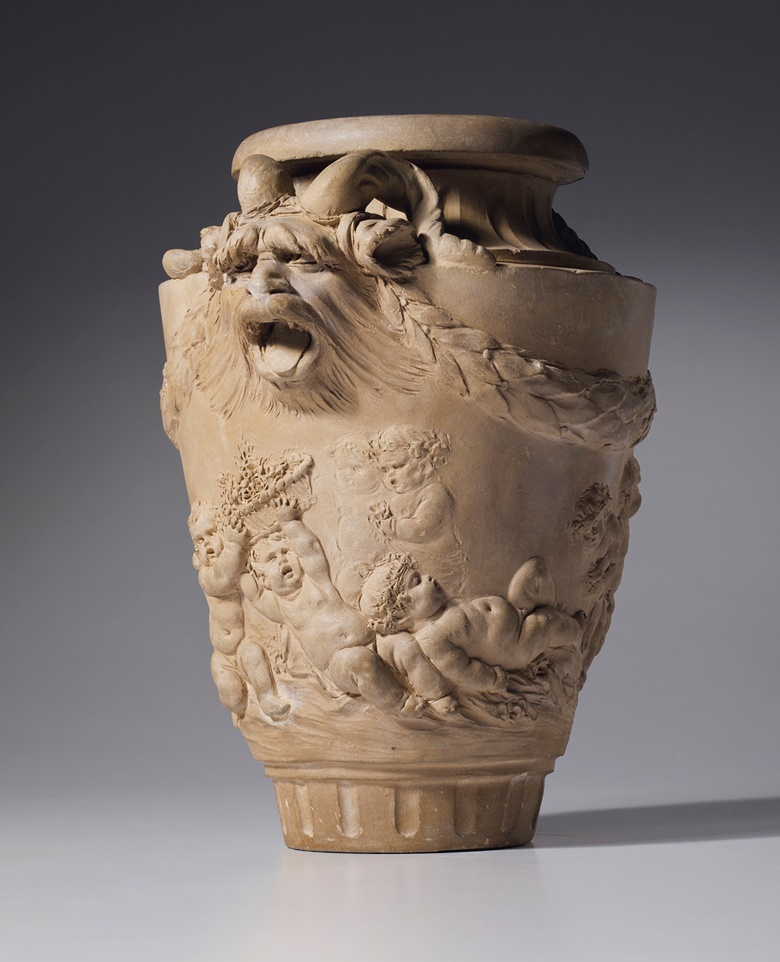 Then there was the time Gianni Versace stopped by with his entourage. 'He was a wonderful client because he really loved the things he bought,' recalls Leon. 'It's interesting actually, the connection between fashion and French furniture. There have been quite a few major collectors over the generations that have been in the fashion industry.'
Valentino, Karl Lagerfeld and Hubert de Givenchy were all loyal clients of Dalva Brothers. They share what Leon describes as 'a sensitivity to proportion' and an appreciation of the elegance and quality of French 18th-century brocades and fabrics. 'An eye for detail is really important, as is being able to hone in on that special thing,' he says.
The Dalva Brothers became known for doing just that. 'When you're a dealer for many, many years, the things that appeal to you are the unusual things that you don't see every day,' notes Leon. 'It's a quirkiness, some kind of oddity that makes a piece stand out.'
One such example is the Charles X exhibition panel, above, made by jewellery designer Jean-Baptiste-Pierre-Laurent Douault-Wieland for the Exposition des Produits de l'industrie of 1827, a fair held annually in Paris between 1798 and 1849 to showcase technological advancements in French industry.
The panel is densely inset with multicoloured imitation hardstones made of strass, a form of rhinestone-like glass, and portrait medallions patriotically depicting the Bourbon monarchs from Louis XII to Charles X.
'This is a technical tour de force,' says the specialist. 'Its design is emblematic of the Gothic revival, so fashionable in France in the 1820s. Very few examples of Douault-Wieland's work are preserved, and none compare to the present work in its scale and ingenuity.'
Dalva Brothers has long been the go-to for collectors looking for pieces that at the time of their creation were at 'the cutting edge of contemporary design and craftsmanship', affirms the specialist.
A typical example is the magnificent late Louis XVI pietra dura and ormolu-mounted ebony cabinet shown above. It was made in around 1785-1790 by Adam Weisweiler for the celebrated marchand-mercier Dominique Daguerre.
Daguerre had an enormous stock of luxurious materials including 17th-century Japanese lacquer ware, Florentine hardstone panels and rare porcelains. 'His designs, which would break up and combine these materials in innovative ways, created a luxurious and instantly desirable new aesthetic,' says the specialist.
Other treasures coming to auction include a late 17th-century pair of Italian silk and metal thread panels with beautiful technique in couching that brings to life the various birds and iconography; and a late 18th-century terracotta model of a poodle, above, probably by Anne Damer.
The sale also features a Sèvres porcelain gold-ground teapot and cover from around 1779, which was probably made for Marie Antoinette or Louis XVI, and a German beechwood and beadwork centre table from circa 1740 (below). 'There's something very contemporary about this mid-18th-century beauty,' says Tudor. 'With the glass beadwork in beautiful tones of blue, it could live in almost any interior.'
Other highlights include a Louis XV ormolu-mounted marquetry table with spring-loaded rising compartment dating to around 1750, and a Louis XVI ormolu, blued and silvered metal and bleu turquin marble clock with rotating dials by Lepaute from circa 1780.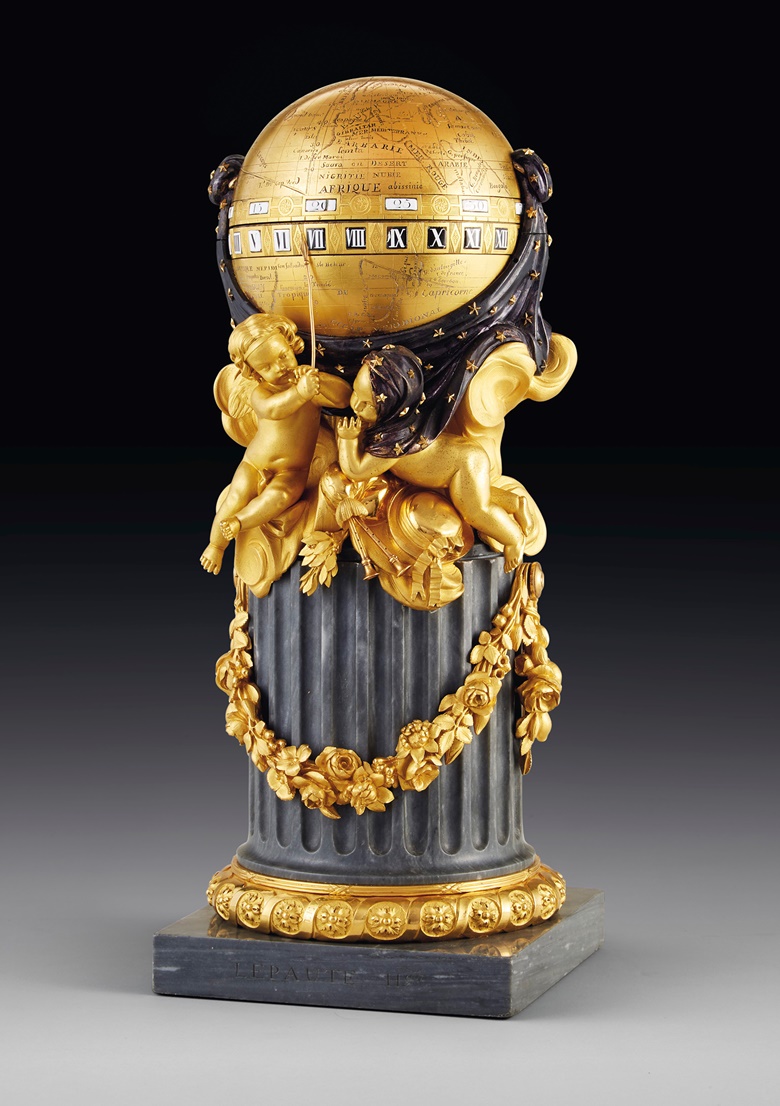 The Lepaute (or Le Paute) family was one of the most celebrated firms of 18th-century French clockmakers and had gained royal favour by 1751. Jean-André Lepaute (1720-1789) perfected his designs for clocks with rotating dials in about 1765.
'It was a technological achievement which reflected the incredible scientific advancements during this age of enlightenment,' says the specialist. 'The clockmaker spared no detail in the design — even the keyhole to wind the clock is cleverly masked under one of the hinged garlands.'
More in the auction industry