The Edmonde and Lucien Treillard Collection: Man Ray and His Fellow Surrealists
In this second sale of the Treillard Collection, photos, screen prints and Surrealist objects by Man Ray will go hand in hand with pictures by several of his artistic collaborators, including Jacques-André Boiffard.
Lucien Treillard was far more than Man Ray's assistant: he was his last collaborator, whose efforts helped to promote the artist's work and the development of his reputation. Treillard was not alone in this task. His wife, Edmonde, a dentist, supported him his entire life, sharing his taste for art and collecting, as can be seen in the collection they began building when they married in 1959 – initially focusing on the Surrealists- and enriched throughout their lives. Photographs, collages, lithographs and objects—including Man Ray's Pêchage of 1969, estimated at €20,000/30,000—make up the 141 lots on offer at this sale, on top of the 188 from the first sale staged at Christie's Paris on March 2, 2021. "This collection grew over many years," says Man Ray specialist Emmanuelle de L'Ecotais. "Lucien worked for free for Man Ray, who gave him works in exchange. In addition, throughout his life, Lucien purchased works at auction, from the photographers' acquaintances and the descendants of one of Man Ray's former companions, Adrienne Fidelin, who sold him a set of negatives that were later donated to the Centre Pompidou in 1995. This new sale illustrates the extent and diversity of the collection." Furthermore, in this selection, there are some 50 photographs by other artists—some close to Man Ray, including his assistants Jacques-André Boiffard, and Berenice Abbott, who met the Surrealist in 1920 when she was a sculptor. Initially a model, she became his collaborator in Paris in 1923. As a beginner, she learned a great deal from the artist, who was by then well-known and opened her own studio two years later. €4,000/5,000 are expected for her Portrait of Jacques-André Boiffard. The Treillards were also interested in Dadaist artist Raoul Hausmann, a pioneer of photomontage (four 1931 pictures printed in around 1960 have estimates of €1,000/1,500), and Henri Cartier-Bresson. An original 1937 print of hisCoronation of King George VI should fetch €3,000/4,000.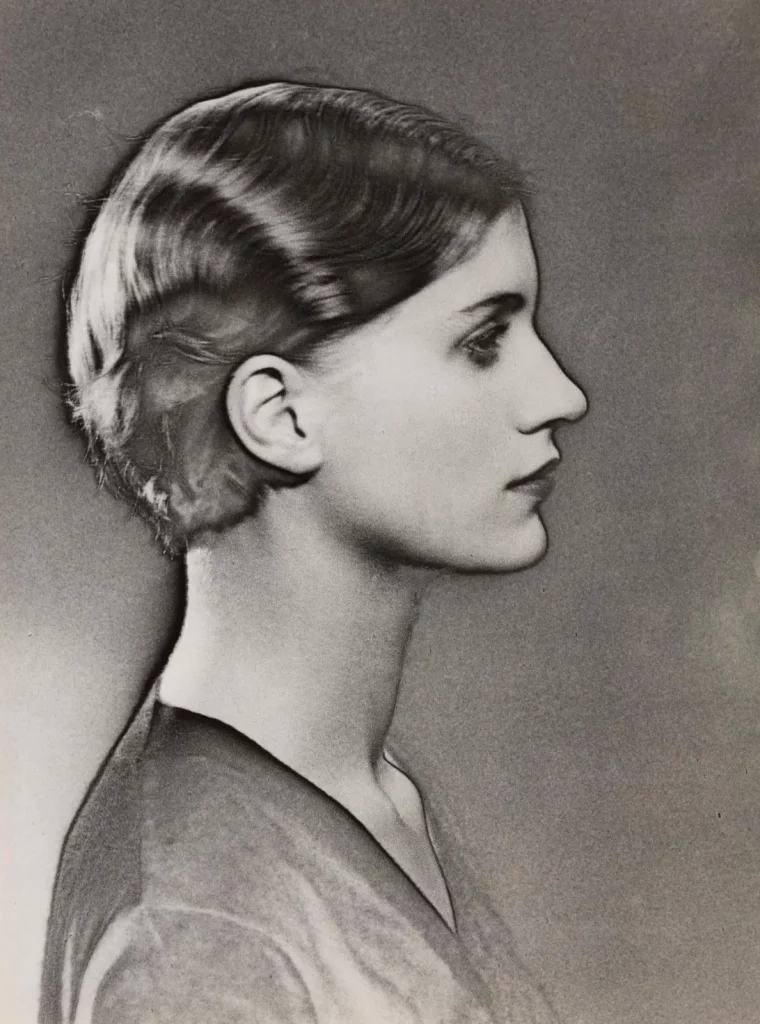 Man Ray and Treillard: A Unique Relationship
Lucien Treillard (1936-2004) taught literature at the Sartrouville secondary school and at the same time worked for the Paris publisher Georges Visat, where Man Ray walked through the door one day in 1960. As can be imagined, the photographer turned out to be a difficult customer, and the somewhat exasperated publisher finally sent Treillard in his place to 6 bis rue Ferou to finalize discussions on a shade of blue in one of his lithographs. Against all odds, the two men got on well, and this was the beginning of a 16-year collaboration. Since his return to France in 1951, after spending the war years in the US, Man Ray had abandoned photography and returned to his first love, painting. But he was not forgotten, and his work received a gold medal at the 1961 Venice Biennale and an exhibition organized the following year at the Bibliothèque Nationale (BnF, French National Library). Lucien worked with him on new editions and exhibitions, from Los Angeles in 1966 to Cologne in 1975. After the artist's death in 1976, he continued to work on behalf of Man Ray with his widow, Juliet, who died in 1991, until his own death in 2004.
Marcel Duchamp: The Catalyst
Man Ray and Duchamp both had a provocative spirit and a desire to innovate and move beyond convention. They met in New York in 1915 through the collector Walter Arensberg. Both were in the middle of a period of self-questioning, and both abandoned painting: one for photography, the other for ready-mades. Several photographs in this collection evoke their deep relationship: a 1975 print of Dust Breeding has an estimate of €8,000/10,000. Created in 1920, this typically Surrealist piece formed the foundation of Man Ray's work. It came about by chance when the photographer left the camera shutter open during a dinner with his friend. Man Ray's quest for an unreal effect appears here for the first time. Thus, the photographed part of the plate of Duchamp's Le Grand Verre becomes a View Taken from an Airplane of the Rrose Selavy Estate in Man Ray's imagination. Of course, behind this apparent dilettantism lay hours of work and reflection on photographic techniques. While the low level of light in the studio forced him to open the diaphragm as wide as possible and thus amplify the depth of field, he then cleverly changed the scale and tilted the plane, creating a fantastic landscape of dust and cotton debris. This fine image of the two men's intellectual complicity is complemented here by a 1918 portrait of Marcel Duchamp (€8,000/10,000) and a 1921 portrait (expected to fetch €25,000/30,000) depicting him as Rrose Sélavy—Duchamp's feminine alter ego, to whom Man Ray helped to give substance.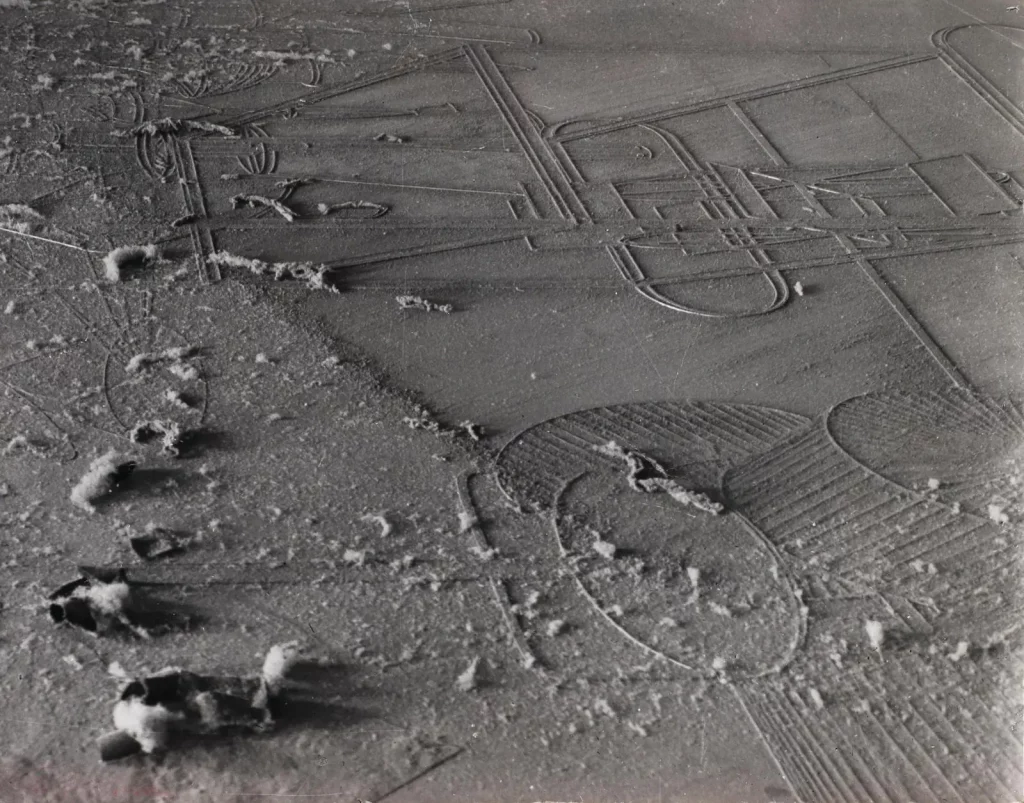 Man Ray as Portraitist
The portrait, a major part of Man Ray's work, will also be illustrated by vintage photographs, and by later prints or ones making their debut at auction. These are large-format photographs produced for the Photokina retrospective in Cologne and the exhibition at the Bibliothèque Nationale de Paris, in 1960 and 1962. "He photographed Tout-Paris (Parisian elite) in the 1920s," says Emmanuelle de L'Ecotais. "Sought-after upon his arrival there in July 1921 by an initial circle of Surrealist artists, he then became part of a second more high-society circle, thanks to the Marquise Casati." For example, Pablo Picasso (a 1922 print estimated at €8,000/10,000) will rub shoulders in this catalog with Tristan Tzara (1924 print; same estimate). Man Ray became enormously successful, also benefiting at the time from the proliferation of photographic illustrations in magazines, and collaborating with Vanity Fair, Vogue and Harper's Bazaar. With him, four to six shots were enough; the background was often neutral and he used very few accessories. In his Self-Portrait, he only features his beloved camera (1932 print: €15,000/20,000, see photo). He almost systemically cropped and enlarged his images, which gave them a peculiar softness. In addition to these techniques, in 1929 he began using solarization, as in the portrait of André Breton (€8,000/10,000) or, at the same estimate, one of Lee Miller (see photo): both date from 1929 and were printed in large format in around 1960. It was through Miller, his collaborator from 1929 to 1932, that he discovered this process by accident when she mistakenly turned on the light in the darkroom and exposed the negatives, creating a luminous halo around the figures. "He turned it into a style, and it became his trademark," says Emmanuelle de L'Ecotais.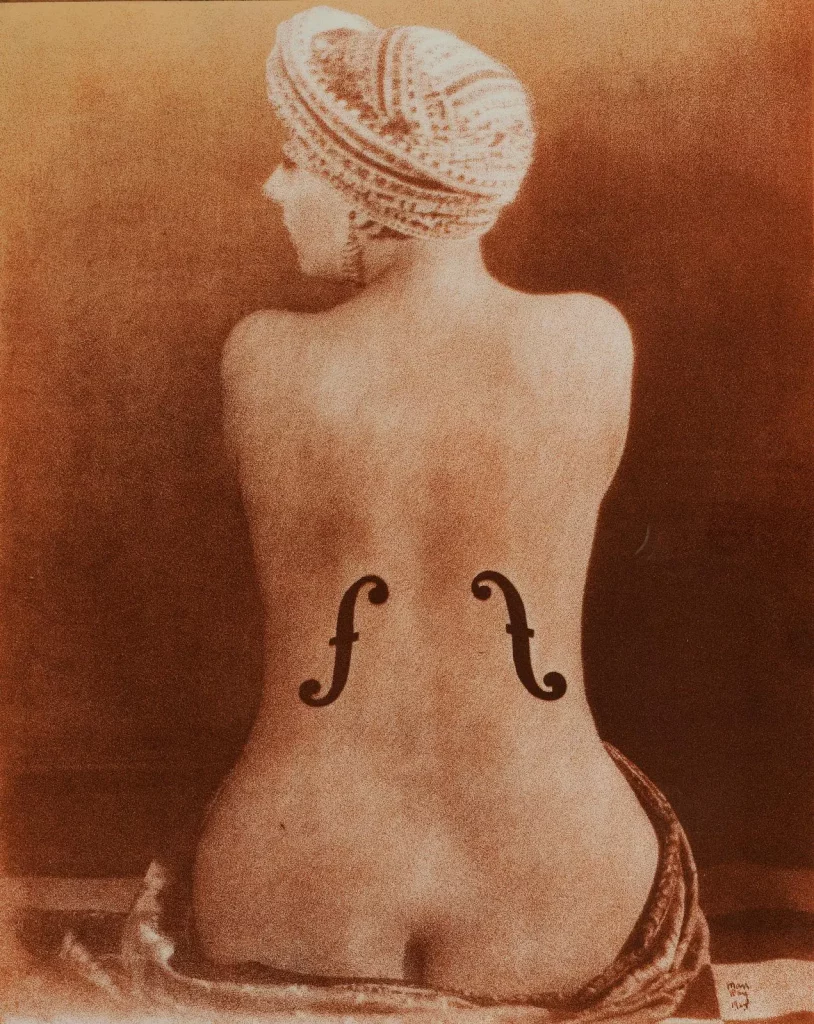 The Female Figure and Eroticism
He also used solarization—a delicate technique, as it was applied directly to negatives at the risk of losing them—with his female nudes. Particularly sensitive to mediumistic powers, according to the Surrealists, women became an object of desire through Man Ray's lens, as with the 1922 Kiki. A large print of this from around 1960 is estimated at €6,000/8,000. Femininity was not only seen through the forms of the body, but also idealized;Les Larmes (Tears) of 1932 zooms in on French cancan dancer Lydia's eye, under which two artificial tears have been affixed (€2,000/3,000). With the famous Violon d'Ingres—presented in a new form at this sale, as three silkscreens on plastic in black and white, blue and pink (there are two copies of the blue version and one of the pink)—Man Ray further embellishes a classic beauty. This now legendary work of 1924 shows Kiki from the back in a pose reminiscent of a character from the Bain turc (Turkish Bath) by the great French painter Dominique Ingres. The photographer added the two sound holes of Ingres' favorite instrument in ink: a visual pun suggesting that he himself worshipped the young woman's body. Dated c. 1970, this colored triptych, new to the market, "offers a highly pop version that gives a nod to Andy Warhol's work at that time, and shows that Man Ray was capable of reinventing himself right at the end of his life," says Emmanuelle de L'Ecotais. A striking lot, on offer at €100,000/120,000 (photo below), which will certainly be the highlight of this sale: a tribute to the photographer who, more than any other, went beyond technical limits, imbuing his discipline with an artistic dimension.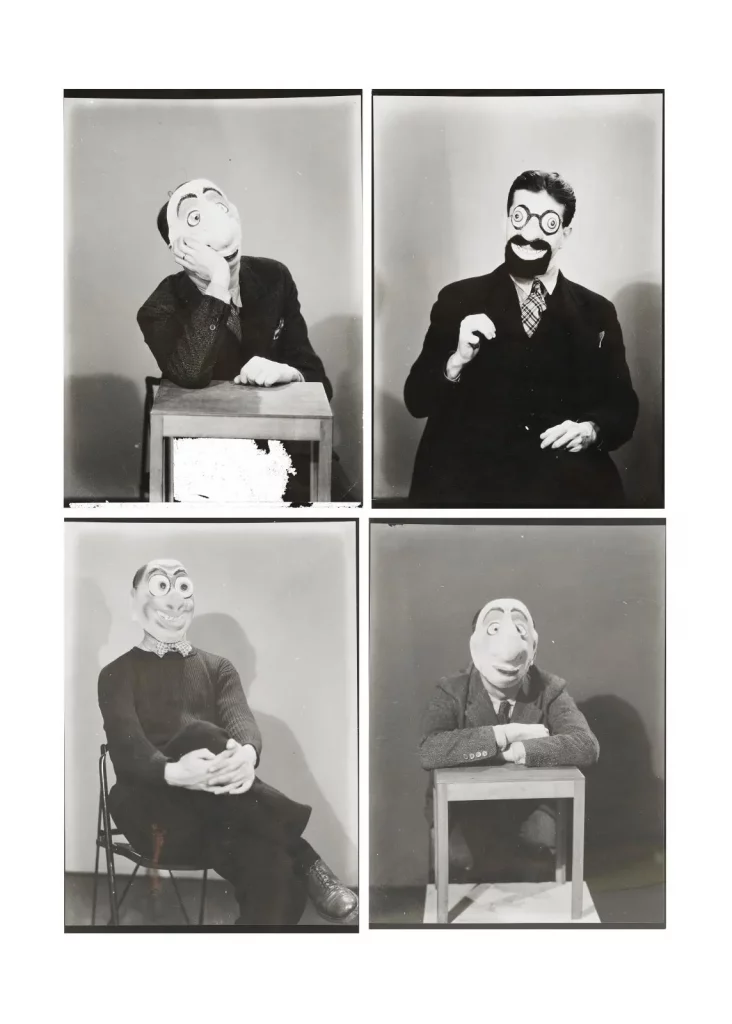 Rarely seen on the market, Jacques-André Boiffard (1902-1961) will be represented in this second sale of the Edmonde and Lucien Treillard Collection with 39 photographs. These prints were "mostly acquired in the 1960s, after the photographer's death," says Emmanuelle de L'Ecotais, suggesting that "Lucien may have been in contact with Boiffard's heirs for these purchases." The little-known Jacques-André Boiffard was the subject of an exhibition at the Centre Pompidou only recently (November 5, 2014 to February 2, 2015), and yet he was one of the great photographers in the Surrealist group. He met André Breton in 1924 through the writer Pierre Naville. The same year, he participated in founding the magazine La Révolution surréaliste (The Surrealist Revolution) and was Man Ray's assistant until 1929.
MAN RAY AND HIS CONTEMPORAINS – PART 1: LOTS 1 TO 94
Tuesday 28 June 2022 – 15:00 (CEST) – Live
Salle 6 – Hôtel Drouot – 75009
Christophe Joron Derem
Media Source
Follow
More in the auction industry