Swann Celebrates 70 Years of Fine Photography Auctions
Swann Auction Galleries held its first fine photography auction, titled The Marshall Sale, in the United States in 1952. Swann now marks 70 years of events supporting photography as an artistic medium. The house will present a total of 251 lots in an upcoming sale to commemorate this anniversary. Swann's current fine photography auction will start on February 10th, 2022 at 12:00 PM EST.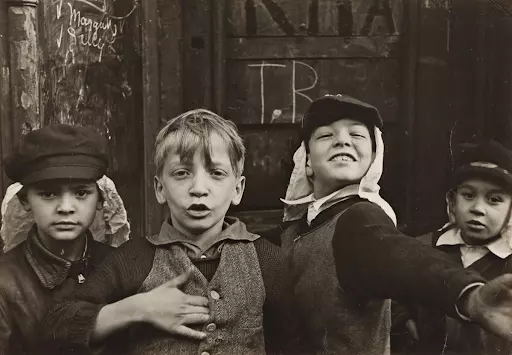 Swann's upcoming auction will feature Helen Levitt's New York (Foreign Legion), offered with an estimate of USD 25,000 to $35,000. The piece is a silver print with Levitt's signature. It is a vintage photograph of four boys posing in the streets of New York. The photograph especially shows the innocence of the young boys.
Helen Levitt was born on August 31, 1913 in Brooklyn, New York. Particularly noted for her street photography, she is regarded as one of the most influential photographers and cinematographers in history. Her works centered the local communities of New York, and she spent many years capturing and documenting everyday life. Levitt's renowned images depict subway passengers and the neighborhoods of New York through documentaries, photographs, and various other art mediums. American poet and critic David Levi Strauss described Levitt as "maybe the most celebrated and least known photographer of her time."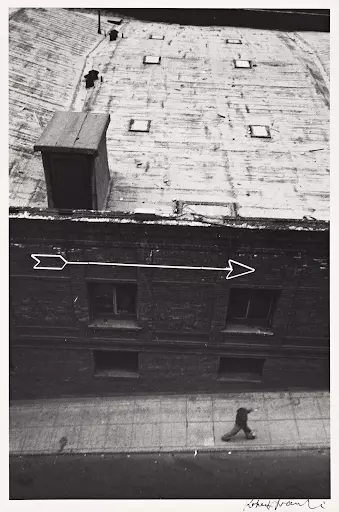 Also available in Swann's fine photography event is a Robert Frank photograph titled Los Angeles. The estimate for this lot ranges between $25,000 and $35,000. This piece shows a silver print and has Frank's signature in ink. Frank and his wife donated this particular print in the first fundraising auction of Saint Ann School.
Robert Frank was born in a Jewish family to Rosa and Hermann Frank. Best known as a mid-20th century photographer and filmmaker, Frank mostly depicted American life in his works. Frank also worked as a fashion photographer for Harper's Magazine at the age of 22 and went on to publish a book in his later life.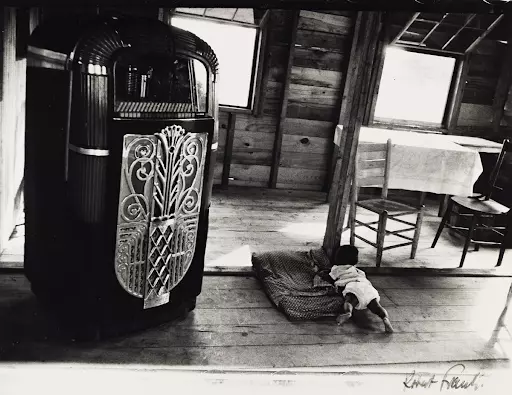 This fine photography auction will feature another artwork from Robert Frank. Titled Café, Beaufort, South Carolina, the black and white piece has a crawling child in the frame. To the left, there is a domineering jukebox decorated with curved lines and geometric patterns. It comes to auction with an estimate of $20,000 to $30,000.
Throughout Swann's long history, the auction house has long been a leader in fine photography. It has offered many notable works and collections over the years, including the complete set of Edward S. Curtis' The North American Indian. This series sold for $1,440,000 in 2012. In December of 2009, Ansel Adam's Moonrise, Hernandez, New Mexico realized $360,000, and Julia Margaret Cameron's Portrait of Kate Keown achieved $106,250 in October of 2016.
The upcoming auction celebrating 70 years of fine photography at Swann will begin on February 10, 2022 at 12:00 PM EST. Interested bidders can head to Swann's website for more information.
Check out our coverage of interesting art events in 2022, including a Sotheby's auction featuring a fresh-to-market artwork by René Magritte.
Media Source
Follow
More in the auction industry