Options For Bidding at Auction: An Overview
Bidding at auction can be a complex, emotional, and fast-paced happening with many moving parts and often a few distractions. As such, it is more like an art than a science. Auctioneers usually welcome various ways of bidding in their sales. These range from low to high tech, with a few options in the middle. Auction Daily takes a look at four common bidding scenarios, plus the pros and cons of each format.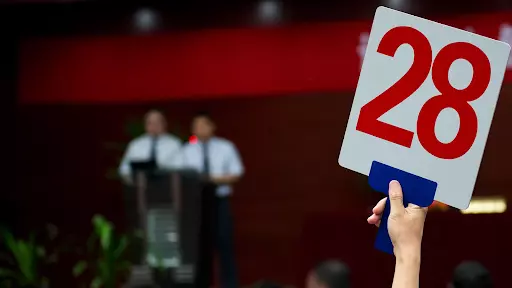 1. In-Person Bidding
Bidding at auction on-site, and in person, is the most traditional way of bidding at auction. Usually, bidders are given numbered paddles to identify their interest in the items on offer. Bidders then raise their paddle or gesture in some way to place a bid. For some bidders, live auctions are fun, social, and a great way to stay in touch with like-minded enthusiasts.
Pros of in-person bidding:
Bidders have a first-hand, real-time, and in-person view of the auctioneer, the pace of bidding, and bidding increments. They can use that information to inform their bidding strategy from lot to lot.
Bidders can see who else in the gallery is bidding (or not!) to determine their competitive landscape and rivals.
Bidders can pay for, and take home, won items… saving time, packing, shipping, and handling charges.
Many auctioneers give the "tie" bid to an in-house bidder.
Live bidding does not usually incur additional bidding fees sometimes seen in other methods. Some auctioneers even offer a discount on items paid on-site via cash or checks rather than credit cards to known, registered bidders.
Cons of in-person bidding:
There are often travel and logistical costs associated with attending a live sale.
Bidding in person is not private, and confidentiality is important to some collectors.
In person bidding is the most time-consuming way of bidding at auction and can result in a very long day at the event if desired lots are spaced widely apart.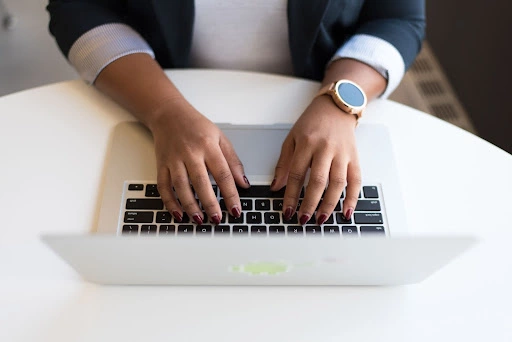 2. Live Online Bidding
The onset of online bidding has revolutionized the auction industry, allowing much greater engagement from a global audience. If an auction is available on the internet through a company's proprietary platform and/ or a commercial one like LiveAuctioneers, Bidsquare, or Invaluable, the great majority of bidders will participate online via pre-bids or real-time bidding. This is one reason why the auction industry continued to thrive despite the onset of the COVID-19 pandemic.
Pros of live online bidding:
Bidders can participate from the comfort of their own home or office… or anywhere in the world with internet access.
Bidders can tune in and out of the auction as they please, and can multitask during slow or downtimes.
Online bidding is private and confidential, without revealing bidders' identities.
Cons of live online bidding:
Bidding platforms are not perfect and can be slow, unstable, or liable to crash during a sale.
Most auction houses use multiple bidding platforms; sometimes it appears that a bid won, but a higher bid was recognized elsewhere.
Calculating bid timing on specific lots can be tricky, especially if the auction is being held in a different time zone or is quite large.
It is easy to get caught up in the heat of the moment with online bidding; online bidders need to be aware of their budgets before pressing the "bid" button over and over again.
Some auctioneers have a platform and/ or other technology-related bidding charges which appear on a bidder's final invoice. These are sometimes a flat rate per lots won or a percentage charge per lot won. Bidders need to be aware of all online bidding charges before bidding at auction. The fees can really add up!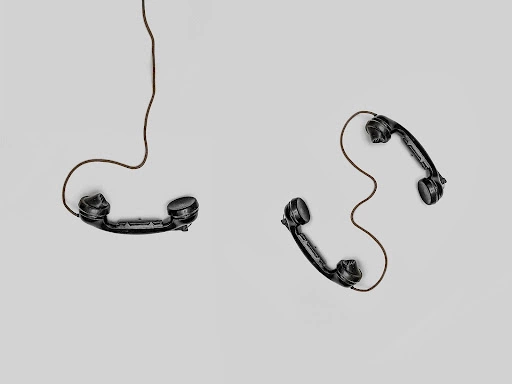 3. Phone Bidding
Bidding on the phone is another way most auctioneers take bids for their sales. Bidders contact the auction house with the lots they are interested in a few days before the sale. Representatives then call bidders on the phone a few minutes before each of their selections goes live. Representatives provide bidding information, take bids, communicate them to the auctioneer, and report back to the bidder. Depending on their interests and budgets, some bidders stay on a call for minutes, while others are on for hours, trolling for opportunities. It is important to note that the quality of the phone bidding experience has a lot to do with who is on the phone from the auction house and what they can— or can't— share with customers.
Pros of phone bidding:
It's the next best thing to physically being at the sale.
Auctioneers pay serious attention to phone bidders, and their bids are registered and counted.
Phone bidding is private and confidential externally, and generally raises a bidder's profile internally at the auction house.
There are usually no additional bidding fees with phone bidding, and some auctioneers have been known to offer lower buyer's premiums to phone bidders.
Cons of phone bidding:
Like with online bidding, determining the timing on specific lots can be unpredictable. As such, bidders need to be very flexible with their schedules and availability to take a call from the auction house.
Phone lines can be unreliable or reception can be poor in some locations.
With phone bidding, there is often a lot of downtime and waiting which can result in a very long day if lots of interest are not close in order to each other.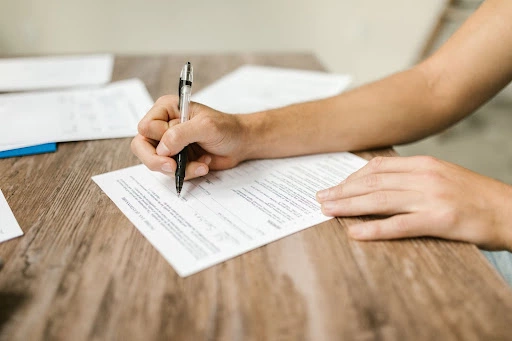 4. Pre-auction Absentee Bids
Pre-auction absentee bids are also accepted by auction houses. With this style of bidding, collectors submit a list of the lots they are interested in and their top bid per lot before the sale begins. Early absentee bids are usually submitted by mail, fax, or email, or they can be called into the auction house. If a bidder does submit bids via this method, it is important that they receive a confirmation that the auctioneer has received and registered their bids.
Pros of pre-auction absentee bids:
This is the best option if a bidder can't participate in the sale for timing or other reasons.
It is the most disciplined and least emotional way of bidding, as top bids are registered and recorded ahead of the sale.
Some auction houses offer a "+1" option, meaning that the auctioneer has the approval to bid one increment higher than an absentee bidder's top bid on their behalf.
Cons of pre-auction absentee bids:
Least interactive and flexible of all forms of bidding.
Bids are less informed as they are made in the void of "real-time" and live auction data.
Some auction houses charge a pre-auction absentee bidding fee for each lot won; this appears on a bidder's final invoice. This is often a small flat rate per lot.
Are you thinking about working with an auction house to deaccession a personal collection, or to sell an inherited group of fine items? Here are five things you need to consider.
Media Source
Follow
More in the auction industry