Most wanted: What the watch specialists would buy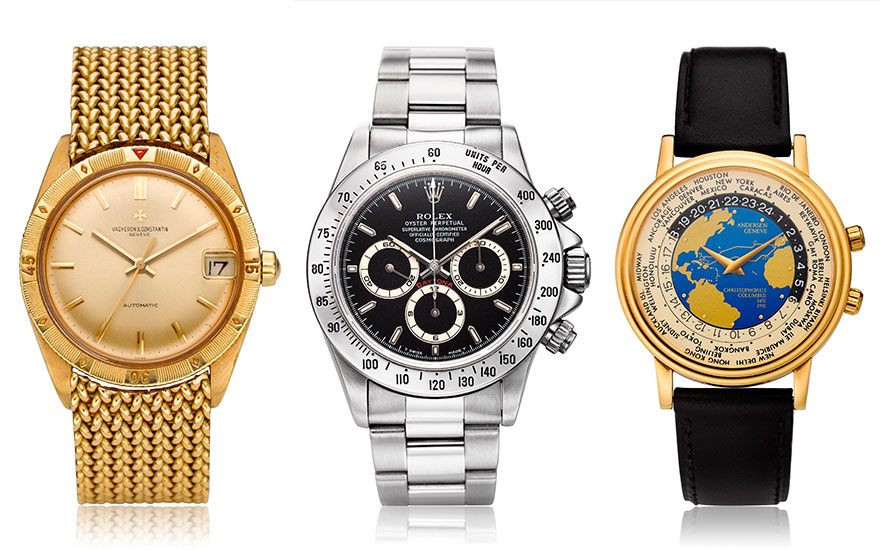 Christie's watch specialists Ryan Chong, Rebecca Ross and Michael Fossner discuss three areas of the watch market to invest in now — illustrated with watches offered in Christie's Watches Online: A New Decade of Time, 25 February-10 March
Ryan Chong recommends complications
'Complicated watches are inherently more expensive than their time-only counterparts. Even a watch as simple as the Rolex Submariner with date versus without date carries a price difference. In today's market, there is a strong focus on only a handful of models, many of which have just a simple date complication.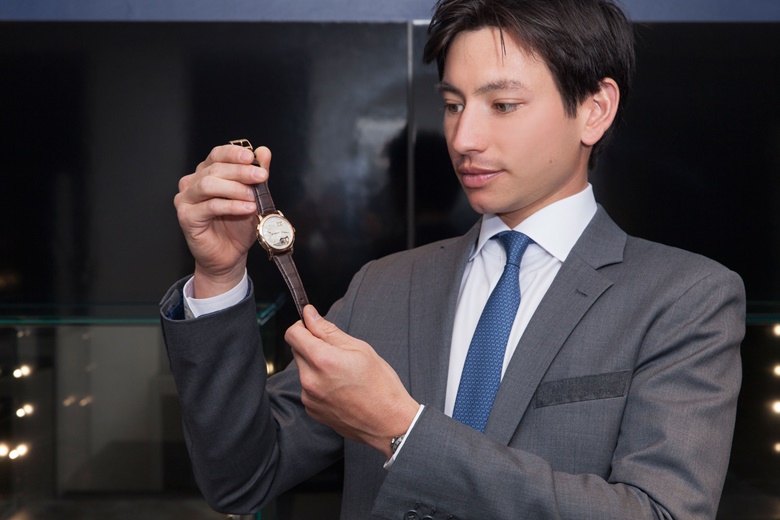 'This strong focus has caused the demand and prices for these models, and similar examples, to rise. In turn, highly complicated watches with perpetual calendars, annual calendars, tourbillons, etcetera have seen less interest and softer prices.
'Complicated watches offer tremendous value in today's market'
'For anyone interested in watch collecting, value is something important to consider. Complicated watches offer tremendous value in today's market because of their relative affordability in comparison to steel, non-complicated models.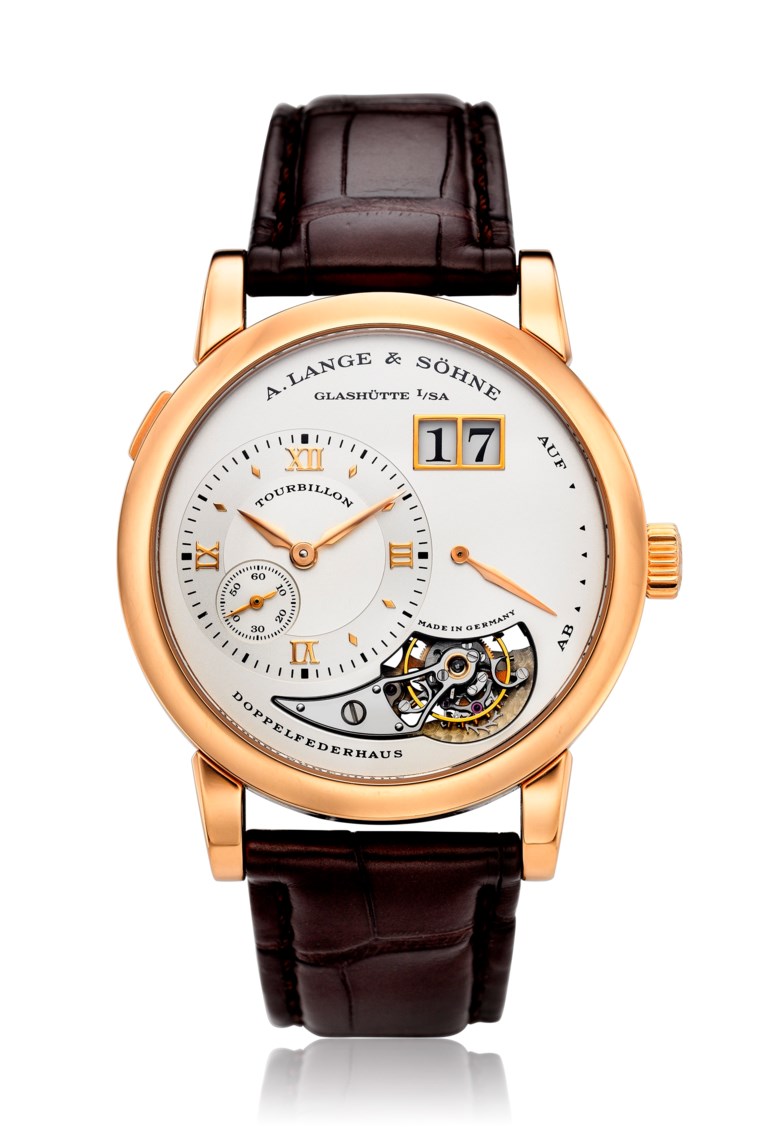 Ryan's first pick: 'In Watches Online: A New Decade of Time, we offer several complicated watches. Two that I really like are the A. Lange & Söhne, Lange 1 Tourbillon, ref. 704.032 in 18k pink gold (above) and the Cartier Pasha 'Golf' in 18k gold (below).
'The Lange is a limited-edition watch from 2001 that highlights the technical skill of the German watchmaker. This example is a specialised take on the Lange 1 model — one of the original four models that was released when the brand relaunched in 1994.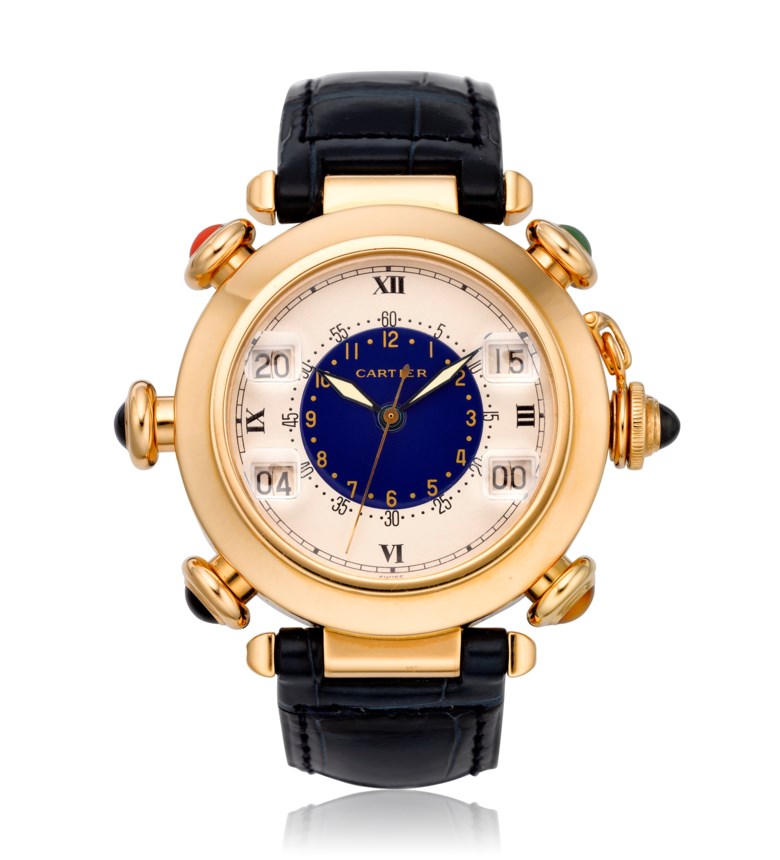 And his second: 'The Cartier Golf has long been a niche favourite of mine for combining two of my favourite hobbies — watches and golf. I wouldn't consider it a traditionally complicated watch because of its function, but it's definitely fun. The complication on the Golf allows the wearer to keep track of the strokes of up to four players. However, it only counts up to 99, so be sure you're able to break 100 if you're considering buying it!'
Rebecca Ross's value picks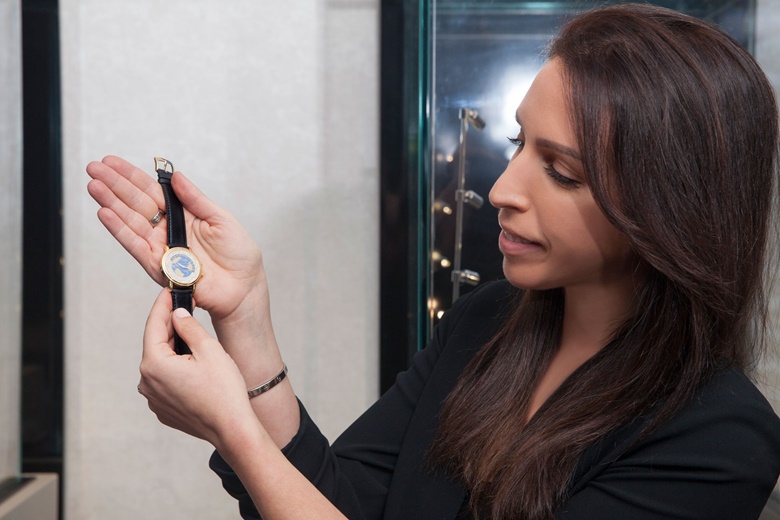 'Ever since Paul Newman was photographed wearing his Rolex Daytona ref. 6239 with the so called "exotic dial", The Rolex Daytona, otherwise known as the "Paul Newman Daytona", has become one of the most recognisable watches in the realm of vintage Rolex. With its tri-colour black, white and red dial and square-shaped sub register markers, it is considered a "grail" timepiece for seasoned collectors.
The Gevril Tribeca appeals to both aficionados of the 'Paul Newman Rolex Daytona', as well as young collectors
Rebecca's first pick: 'Gevril, a smaller and far lesser-known Swiss watch brand, decided to create a similar looking timepiece to the Daytona, but at a fraction of the price. The Gevril Tribeca, which is a rare timepiece in itself, appeals to both aficionados of the "Paul Newman", as well as emerging collectors looking for a more accessible option.
'Gevril was founded by the Swiss watchmaker Jacques Gevril in 1758, the year he accompanied his colleague Pierre Jaquet-Droz on a trip to Madrid. The two watchmakers presented a selection of complex musical automata to King Ferdinand VI who was so impressed that he bought every piece, and later appointed Gevril as his Royal Watchmaker.
'Gevril's skills were later passed down to future generations of Gevril watchmakers, including Moyse Gevril and Daniel Gevril. In the 1990s, Gevril produced 500 black dials and 500 white dials, the edition number printed in red above the central 12-hour register, instead of the original "Daytona" designation.'
And her second: 'Svend Andersen launched his own workshop in the late 1970s after nine years at Patek Philippe, and watch collectors soon began requesting their own "piece unique" examples.
'Andersen Genève has since developed complicated watches, including the annual calendar, perpetual calendar, and jumping hour calendar. In 1989 Andersen developed the smallest calendar watch (6.5 x 17.4mm) ever produced, which is roughly the size of a match head.
This ultra-thin world-time wristwatch is a brilliant example of Andersen Genève's signature style
'This ultra-thin world-time wristwatch, housed in a 35 mm case, is a brilliant example of Andersen Genève's signature style. What I like most about it is that it has the complexities of movement and finish one would expect from a more well-known manufacturer.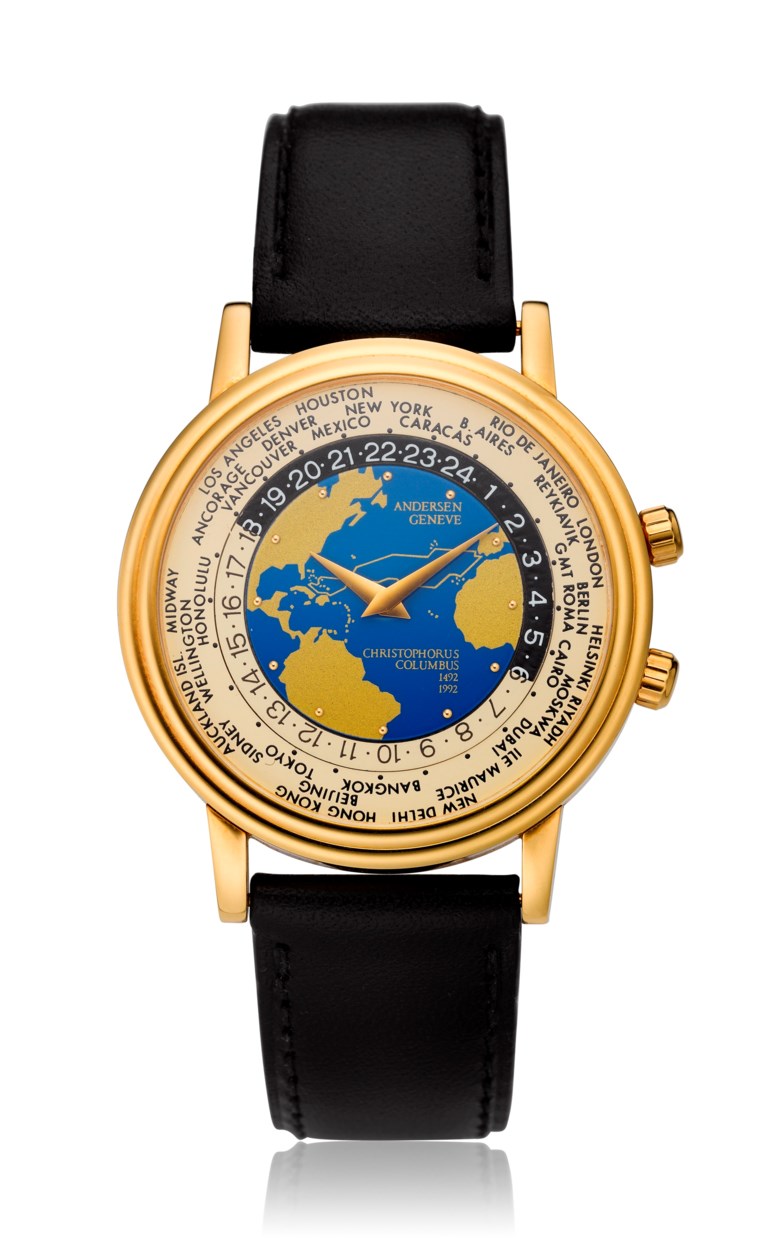 'Although it is more conservative in value, its impact on the wrist is not conservative at all. Launched in 1992, this second edition worldtime "Christopher Columbus" commemorates the 500th anniversary of the Italian explorer's 1492 voyage. This example is number 96 of 500 examples ever made.'
Michael Fossner goes vintage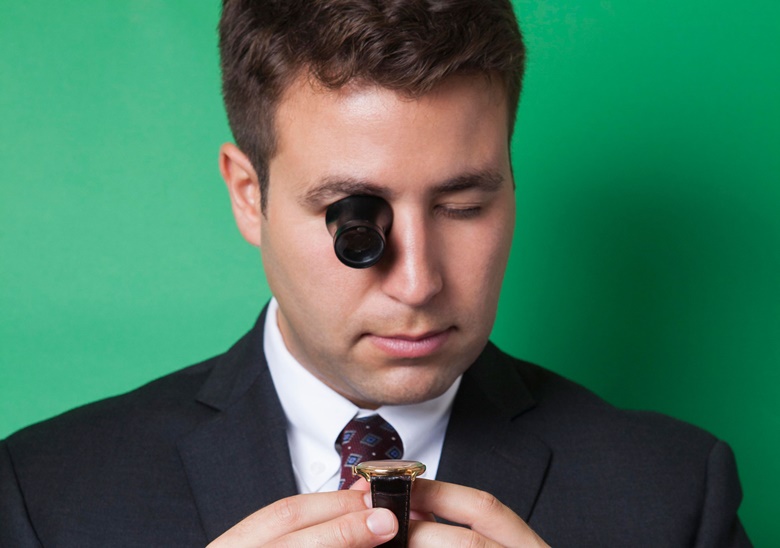 'I'm drawn to the history behind vintage objects. The fact that they were built to be precision tools without modern manufacturing methods and technology is captivating to me. Each vintage watch has already travelled its own path, and there's a charm and character in the patina and scuffs they've picked up along the way. These signs of use and wear also ensure that no two vintage watches are ever exactly the same.
In recent years the black dial 'Zenith' Daytona Ref. 16520 with W-Serial number has nearly double din price
'Today at auction, vintage watches both command the highest price-points and offer the best value. A great example of this dichotomy can be found amongst Rolex watches.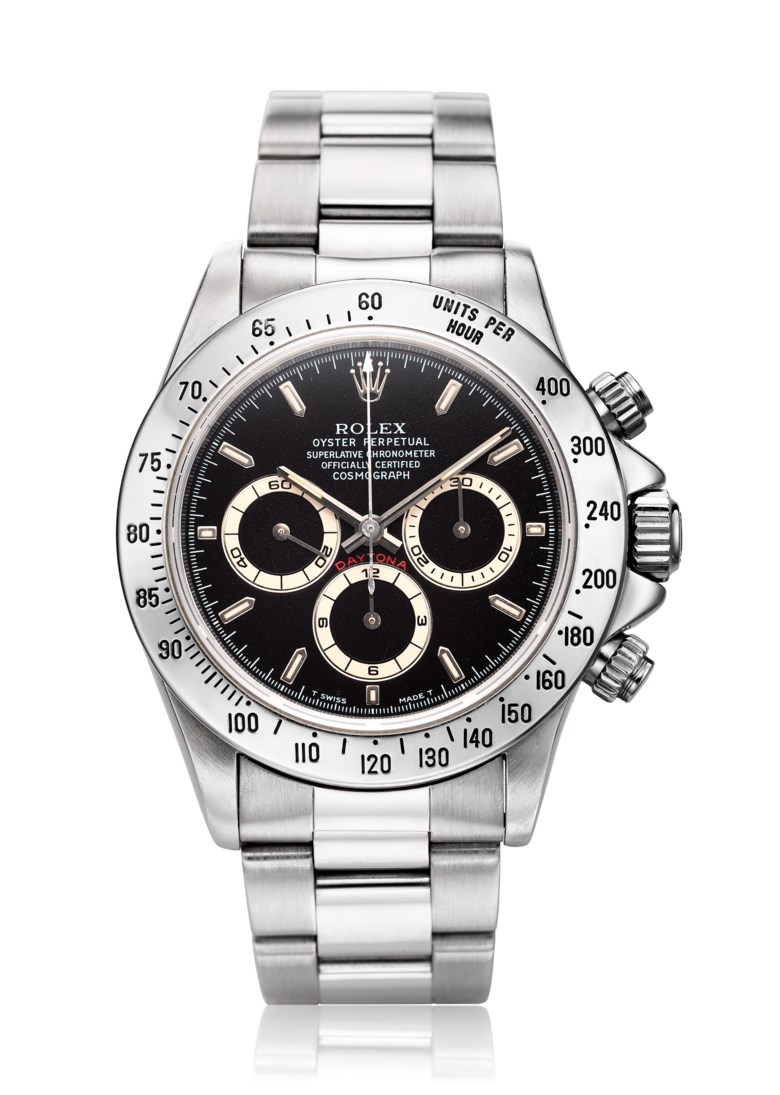 Michael's first pick: 'The lesser known "Patrizzi" black dial "Zenith" Daytona Ref. 16520 with W-Serial number is a value pick that's getting more attention. In recent years, it has near doubled in price, yet it is still very accessible compared to the prices of the "Paul Newman".
'These watches were from the Rolex Daytona batch produced in 1994-1995, and thus are only recently considered to be of vintage age. What makes them special is that they contain a movement base that Rolex sourced from Zenith, and that they develop a patina on the silvered outer ring of their sub dials.
'The dial is also associated with Osvaldo Patrizzi, an auctioneer and collector who played a major role in developing the collectible watch market as we know it today. There's a lot going for this model, and it is likely that it will gain in appreciation as the importance of the historical details become more apparent.
'In this auction, there is a special example, where the patina on the outer rings of the sub dials is currently very light. It is likely that the next owner will be the one to enjoy the progression of the colour change! This is all part of the enjoyment of being a vintage collector.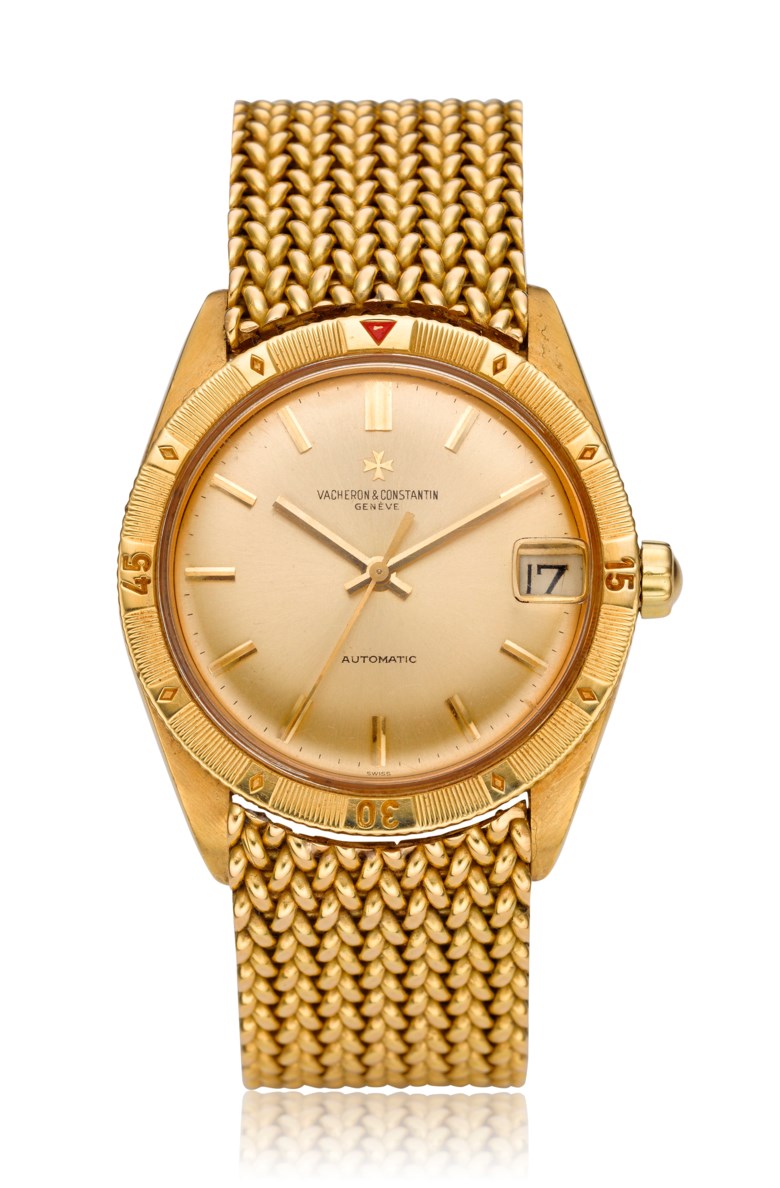 And his second: 'Another vintage piece that I'm excited about in this auction is the Vacheron & Constantin reference 6782, also known as the "Turnograph", which was inspired by the Rolex "Thunderbird". This reference is widely believed to be the first sports watch ever produced by the high-end maker, and it's thought that less than 100 pieces were produced. Most collectors have never even seen one.
'This is a perfect pick for anyone who loves Vacheron & Constantin but can't wear their more classical offerings, or for someone who secretly enjoys aspect of Rolex design but doesn't want to wear the same name as everyone else. There hasn't been significant demand for this famous brand in recent years, so this may prove to be the best time to collect them.
Auction House
Follow
More in the auction industry