Morphy's March 15-17 Collectible Firearms & Militaria Auction features great rarities spanning four centuries
Featured: Confederate Congress gavel with connection to Lincoln, WWII German militaria, sporting & military arms, many high-quality Colt, Winchester, S&W and Winslow models
DENVER, Pa. – Nearly 1,200 lots of rare and high-quality firearms and militaria, including edged weapons and World War II/Third Reich relics, will cross the auction block at Morphy's, March 15-17. The expertly curated three-day event offers extraordinary variety and buying options, with a huge list of highlights that incorporates flintlock, drilling/combination and percussion revolvers and rifles; plus bolt-, lever- and slide-action rifles. Other spotlight categories are: semiautomatic pistols and rifles; over-under and side-by-side shotguns; prop guns, modern handguns, Civil War swords, cannons, armor; and hard-to-find ammunition, some still packaged in the original factory boxes.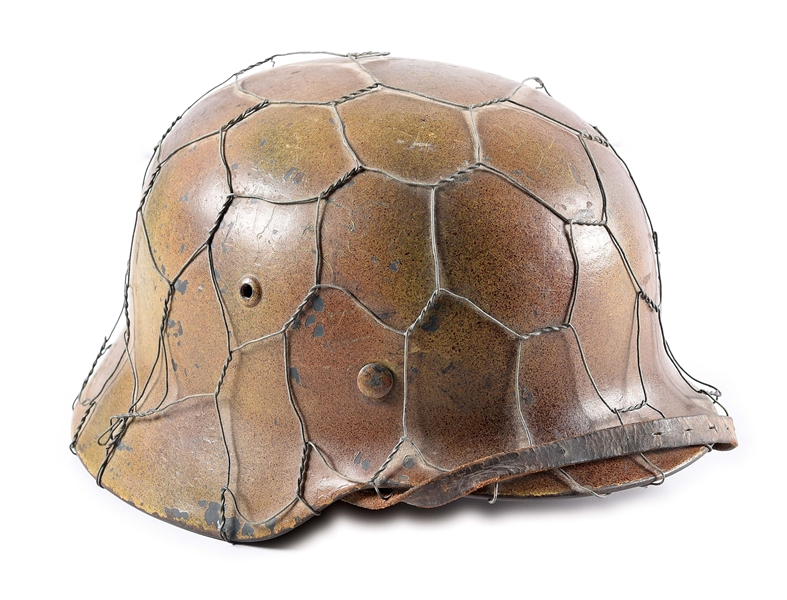 The auction is steeped in American history, with one lot, in particular, deserving the description "unique and iconic." It is the gavel that was used in the Richmond, Virginia, chambers of the Congress of the Confederate States of America and later retrieved by Senator Charles Sumner, leader of the anti-slavery "Radical Republicans" in Massachusetts.
The gavel was symbolic and important to President Lincoln. Before departing for Ford's Theatre on April 14, 1865, the night of his assassination, Lincoln discussed the gavel and how it was acquired with two White House visitors: Speaker of the House Schuyler Colfax and Massachusetts Congressman George Ashmun. "Mr. Sumner has the gavel … to hand to the Secretary of War, but I insisted then that he give it to you … tell him for me to hand it over," Lincoln instructed Colfax. The quote subsequently appeared in the April 17, 1865 edition of the Boston Daily Evening Traveller, an original copy of which will convey with the gavel. The auction estimate for the lot is $5,000-$10,000.
Also having great historical importance, especially to arms collectors, is a magnificent 70-inch eagle-form memorial statue honoring Charles M Schott Jr (1846-1919). He is best known for having donated a 122-piece collection to the Metropolitan Museum of Art, thus helping to establish their Arms and Armor Department. Auction estimate: $10,000-$15,000
Collectors of antique American and European arms will be delighted with the selection awaiting them in this sale. There are antique wheelock pistols and percussion pepperbox derringers and revolvers dating to as early as 1620. American longarms are exemplified by the classic frontiersmen's gun, a circa-1850 .45 caliber percussion Plains rifle attributed to Jacob Hawken of St. Louis, Missouri. A book example, this gun is expected to reach $4,000-$6,000 at auction. Similarly estimated, a scarce US Model 1814 flintlock rifle is attributed to R. Johnston of Middletown, Connecticut. "It's one of only 2,000 that were made between 1814 and 1817, and fewer than 100 of its type are known to exist," said Morphy Auctions firearms consultant Jeremy Hatch.
From the latter 19th century, an Imperial German Model 1883 Reichsrevolver is significant for multiple reasons. First of all, it represents the beginning of the Suhl Consortium, which brought together gun manufacturers JP Sauer, Schilling and Haenel. This particular gun is marked by the latter two makers, which, in itself, makes it quite special. Secondly, the revolver is marked with serial number "1." This historical 10.6mm antique carries a $2,000-$3,000 estimate.
Manufactured in 1901, a Russian M91 Mosin Nagant rifle comes with an affordable estimate and an exciting history. It was captured by the Germans in World War I and later sold to Finland, where it was converted by Tikka to an M27 bolt-action cartridge rifle. Bearing German and Finnish stamps, this scarce firearm has a $1,200-$2,000 estimate.
One of many prized Colts in the sale, a National Match Government Model 1911 pistol that shipped in 1937 is listed by its serial number on Page 54 of Timothy J. Mullin's reference American Beauty, the definitive book about this type of gun. Exhibiting fine condition, it is cataloged with a $3,000-$6,000 estimate.
A high-condition Model 1900 Luger manufactured by DWM under contract for Switzerland bears a Swiss cross and proofs, plus an intertwined DWM monogram. Its Swiss serial number "2049" confirms it was made within the Swiss military-contract range. Together with a proper J Scheidegger Bern Model 1900 leather holster, this Luger is estimated at $2,600-$3,600.
A standout in the World War II section, an extremely rare 9mm German pistol was manufactured and logo'd by Walther for use in the 1939 Wehrmacht troop test trials, which resulted in the acceptance of the P.38 for military issue. It is one of only 1,000 of Walther's first-variation zero series and displays matching numbers throughout. "Of all known examples of this pistol, this is one of the best," Hatch noted. Estimate: $5,000-$8,000
More than 300 lots of militaria will be presented, including flags, armor, field gear and equipment; medals and decorations; uniforms, clothing and helmets. An authentic German Luftwaffe M35 tri-color spray "chicken wire" camouflage helmet, known to collectors as a "Normandy" style, is marked ET68 for the maker Eisenhuttenwerk/Herz. Decals showing a Luftwaffe eagle and national colors are visible beneath the helmet's camo paint. This rare relic, which has been authenticated by Willi Zahn, is estimated at $6,000-$8,000.
An outstanding array of sporting arms will be auctioned, including a lot consisting of two consecutively serial-numbered Winslow Arms Co. (Osprey, Fla.) Crown Grade bolt-action rifles built between 1962 and 1983. Both have eccentric stocks and are very ornately carved and inlaid with images of striding and trotting deer, respectively. Estimate: $7,000-$10,000
A Victorian sporting gun with great eye appeal is the English Conway (active in Manchester 1821-1867) "Rook and Rabbit" muzzle-loading rifle. It exhibits a high standard of craftsmanship for its time and is well marked and artfully decorated. Estimate: $1,000-$2,000
There will be no shortage of collectors stepping up to bid on a sought-after pre-ban Polytech Legend AK47/S semiautomatic rifle. It has all the right markings, including a Chinese "386" arsenal code and multiple stampings for the company, model, caliber and importation status. Exhibiting very high condition and accompanied by its original factory box, it is expected to reach the $2,000-$3,000 range.
Also worthy of note is a late-1960s rare-variation Smith & Wesson Model 39 with a steel frame and alloy backstrap. "This is one of the early variations collectors look for, from the 39,000 to 64,000 serial number range," Hatch said. Estimate: $2,000-$3,000
Morphy's Tues./Wed./Thurs. March 15-17, 2021 Collectible Firearms & Militaria Auction will be held live at Morphy's gallery in Denver (Lancaster County), Pa., starting each day at 9 a.m. ET. Preview by appointment, please. All remote forms of bidding will be available, including live via the Internet through Morphy Live. View the fully illustrated auction catalog online, with detailed descriptions and multiple images per lot, at www.morphyauctions.com. For enquiries, or to make a preview appointment, call 877-968-8880 or email [email protected].
Media Source
Follow
More in the auction industry