Lark Mason Associates Sale of Asian, Ancient and Ethnographic Works of Art Achieves $932,045 on iGavelAuctions.com
New York:  The three-session online sale of rare works of Asian art presented by Lark Mason Associates, on iGavelAuctions.com, concluded on November 3rd,  and rang up $932,045.00 in sales including buyer's premium. 
"The series of sales exceeded expectations and showed the market to be remarkably resilient, boding well for the 2023 spring sales of Asian art in March," says Lark Mason. "It included nearly 500 lots with a mix of works ranging from ancient works of art to furniture, resulting in a significant number of bidders pursuing works across a variety of categories."
According to Mason the strong response was due to the variety of material and estimates which were reasonable and took into consideration the costs incurred by bidders who were incurring packing and shipping costs in addition to the hammer price at auction.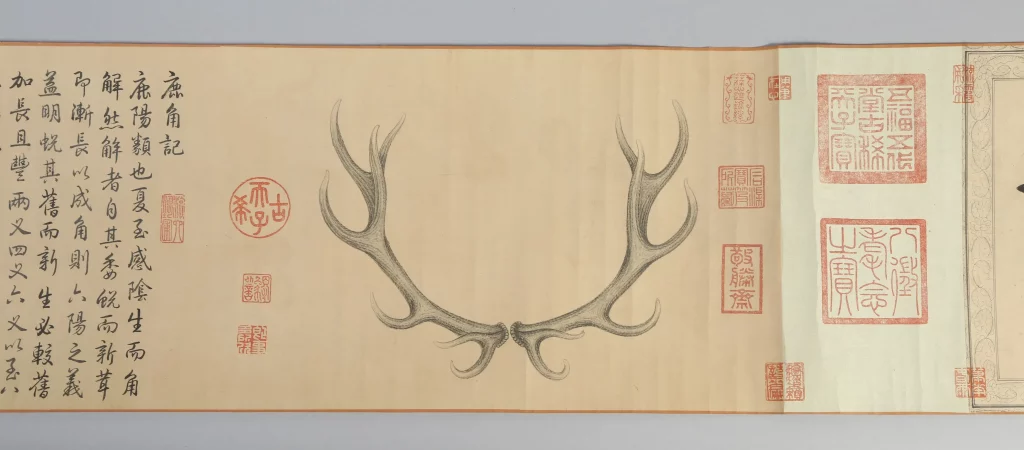 Forty-eight bidders from Hong Kong, China, Canada, and the United States competed for a Chinese Ink on Paper Hand Scroll, Painting of Antlers, signed Qianlong Emperor, which sold for $118,750, surpassing its estimate ten-fold.
Other lots that surpassed their original estimates were a Chinese Peking Amber Glass Octagonal Bottle Vase eagerly pursued by 38 bidders and snapped up for $17,500; an ink-on-silk Korean Four Panel Ink Screen by Kim K-Chang (1913-2001) sold for $18,125, exceeding its estimate three-fold, with 26 bids.
A pair of Chinese Faux Cloisonne Porcelain Jardinieres, mid-Qing Dynasty sold for $25,000, twice its estimate; a Chinese Brown Jade Huang Form Dragon Pendant sold for $25,000; a pair of Chinese Porcelain Magpie and Prunus Vases, 20th Century far exceeded its $1,200-1500 estimate and garnered $20,625; and a 19th century Carved Beige Stone Gourd Form Snuff bottle rang up $8,125.
In addition to the highlights cited, there were categories of items such as rugs and carpets, from a mid-western collection, that had primarily been purchased in years past at auction and when offered again, realized as much and, in many cases more, than the original purchase price. "The variety of rugs and carpets helped to attract buyers who were primarily interested in home furnishings and enticed them to bid on other objects in the sale," says Mason.
About Lark Mason
With locations in New Braunfels, Texas and New York City, Lark Mason Associates, the eponymous, auction house specializing in Asian, ethnographic, and ancient works of art, was founded by Lark Mason after many years as an expert at Sotheby's New York.
Mason served as a General Appraiser from 1979 until 1985, and as a Senior Vice President and specialist in Chinese art with Sotheby's Chinese Works of Art Department from 1985-2003. From 2000-2003 he concurrently was a Director of Online Auctions for Sothebys.com. He also served as a consulting curator at the Trammel and Margaret Crow Collection of Asian Art in Dallas, Texas from 2003-2009. He is a generalist in American and European works of art and paintings, as well as an expert in the field of Chinese art and has valued and advised many private collectors and institutions.
Lark Mason Associates regularly hosts auctions on the iGavel Auctions platform and has an established history of record sales of Chinese and other works of art and holds the record for the highest price achieved for any work of art in an online sale, for a painting sold in May 2014 that realized close to $4.2m. Mason, the owner and CEO of iGavel Auctions, is noted for his regular appearances on "The Antiques Road Show."
Media Source
Follow
More in the auction industry