Immediate Release: Exceptional And Interesting Finds At Billings' Fall Modern Art & Design Sale
BILLINGS presents our Fall 2022 Modern Art & Design auction at our location in the Arts District of Downtown Los Angeles, starting at 10am PT on Saturday, September 24th, 2022.
The sale is comprised of over 300 lots of curated 20th century and contemporary art and design, representing a wide range of interests. Among the most notable items in this collection is an outstanding, large resin 'Wedge' sculpture by American sculptor Peter Alexander (1939-2020) and a variety of works by California Craftsmen, including John Nyquist and Robert Trout,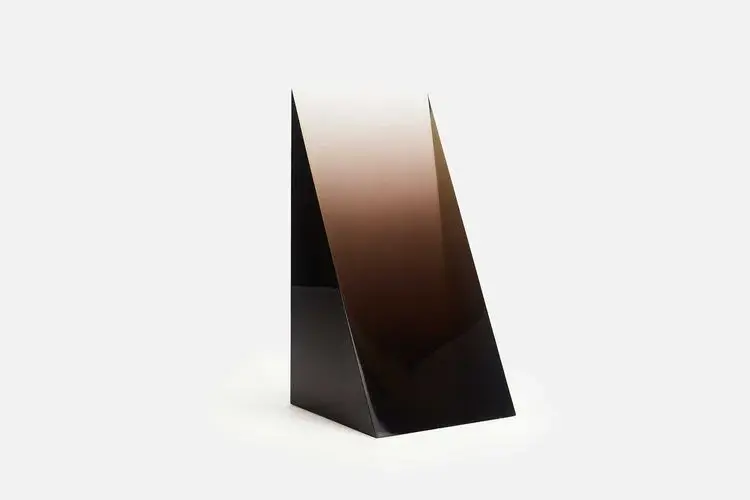 Peter Alexander was a key figure of the 'Light and Space' movement in Los Angeles, California in the 1960s. He was renowned for his works cast in polyester resin, described by the Los Angeles Times as "ethereal sculptures that evoked the quietly shifting nature of light, color and environment."
An avid surfer from the age of 13, Alexander would use resin to repair his surfboards. One day, he accidentally left some resin in a Dixie Cup that dried into a clear disc, which intrigued and inspired him. He began experimenting with resin, casting it into sculptures of varying sizes, while attending UCLA to acquire his bachelor's degree in 1965, and fine arts master's degree in 1968.
Alexander's earliest resin sculptures were presented in cuboid shapes, which he described as "little rooms" in a 2014 video interview by the Getty Conservation Institute. Later, inspired by the view of the ocean while in an airplane landing at LAX, he began creating his 'wedge' sculptures. "I was looking down and noticing the ocean and how it changes color before it hits the sand . . . So, I did these objects that disappear at the top, like the water does when it meets the continent," he explained. "It becomes part of whatever environment it's in. And if it becomes part of it, then you can become part of it."
Alexander ended his creation of resin sculptures in 1972. However, they remain some of his most important works, held in museum collections across the country, including The Museum of Contemporary Art, Los Angeles and the Museum of Modern Art, New York, NY, BILLINGS is proud to present an exceptional example of Alexander's wedge sculpture. Acquired in 1968 through the artist himself, this piece is offered on behalf of the original owners.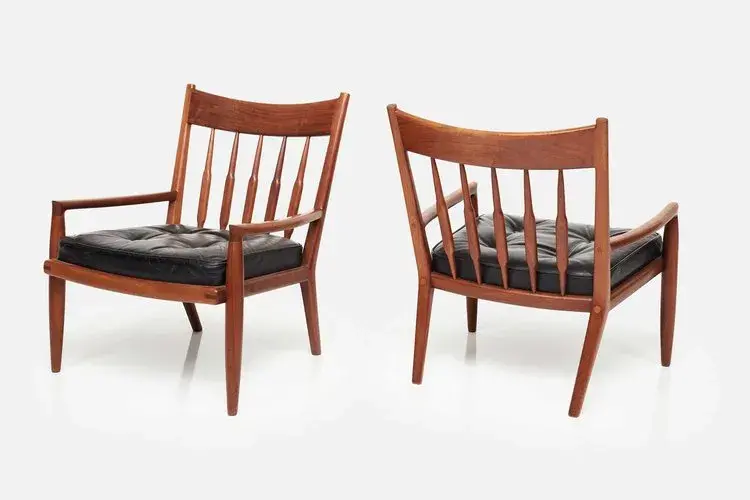 Several works by notable mid-century and contemporary California craftsmen are also highlighted in this sale. There are exemplary woodworks, representative of the 'California roundover' movement, including a handsome pair of lounge chairs in walnut and leather by John Nyquist, and a mahogany wall-mounted bar shelf among several works by Robert Trout, from his estate. Additionally on offer is a beautiful one-armed bench in alder and walnut by contemporary artisan Graham Brock. A pair of 'Sun People' and several 'Thumb' pots by Stan Bitters, a weed pot and primitive mask by Doyle Layne, as well as pieces by Gertrud and Otto Natzler, David Cressey, and Magdalena Frimkess are among the collection of interesting and unusual pottery that can be found in this sale.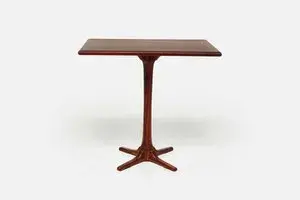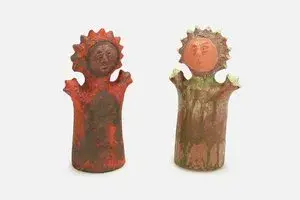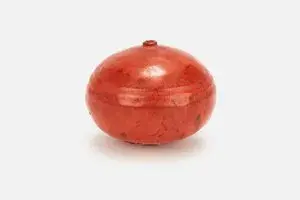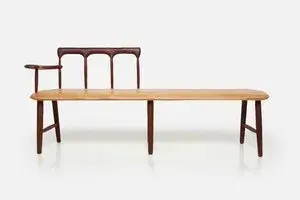 BILLINGS is also delighted to present Italian design by Mario Bellini, Gio Ponti, and Max Ingrand, alongside rare and stunning French and American pieces. "We believe this is one of our most compelling auctions to date, full of surprises throughout the sale and appealing to a variety of collectors." – Rich Carmichael, BILLINGS Managing Partner
BILLINGS Fall 2022 Modern Art & Design
September 24
1919 Bay Street, Los Angeles, CA 90021
Auction
September 24, 10am (Lots 1 – 316)
Preview
September 17: 9am – 2pm
September 19: 10am – 4pm
September 20: 10am – 4pm
September 21: 10am – 4pm
September 22: 10am – 4pm
September 23: 10am – 4pm
Preview Party
September 23: 6pm – 9pm
About BILLINGS
Created to provide an accessible platform for the sale of quality modern design, furniture, art, decorative objects and accessories, BILLINGS was initiated to fill a void in Los Angeles' design market through a decided absence of curated channels for the acquisition of exceptional historical and contemporary items.
Since its launch in 2015, BILLINGS has hosted quarterly auctions offering 300-400+ lots of modern design, featuring pieces from the pedigreed to the anonymous, the classic to the unusual, and the rare and note-worthy. Representing a wide range of American and international art and design, BILLINGS' catalogs are often heavily weighted in mid-century modern selections with offerings from the 1960s through the early 2000s.
BILLINGS' in-house live auctions are open to the public and accessible online through LiveAuctioneers for online bidding. Registration and pre-bidding begins three weeks before each sale, with options to bid in-person, online, absentee or by phone bidding.
For more information and press inquiries, please contact Rich Carmichael at [email protected] or by phone at 213-947-3784.
Media Source
Follow
More in the auction industry