Exceptional Results From Bonhams Asia Week Sales In New York
99% sold by value across all three sales, totalling US$5.5 million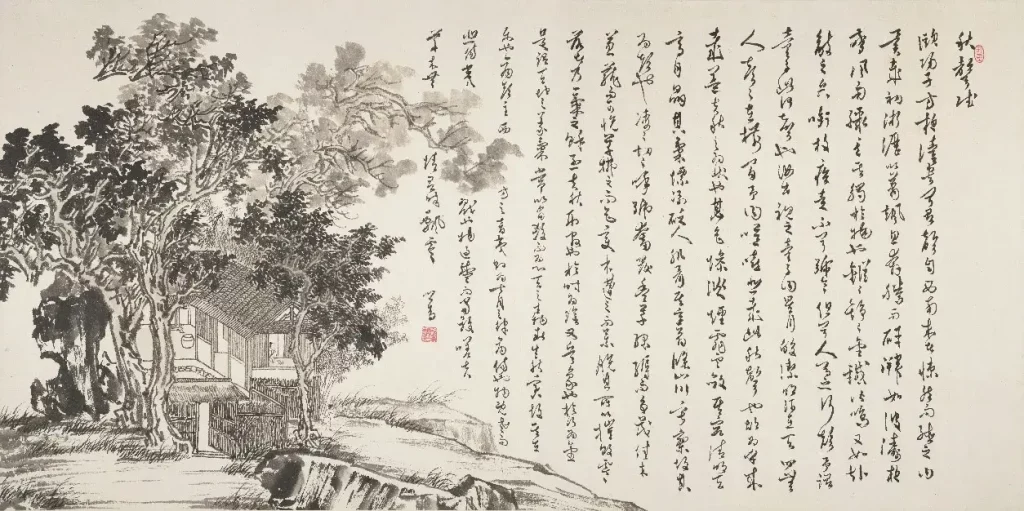 New York – Bonhams concluded its auctions for Asia Week New York this autumn, which included The Joan and Ted Dorf Collection of Chinese Snuff Bottles and Archer Rings on September 19, Chinese Works of Art and Paintings on September 19 & 20, and Fine Japanese and Korean Art on September 21. Bonhams' Madison Avenue saleroom presented the finest works from Chinese ceramics and paintings to Japanese hanging scrolls and lacquer that date back from the Neolithic period to the 20th century. With renowned expertise in the field and international reach, Bonhams has consistently delivered fresh-to-the-market choice works of art to buyers in the US and around the world. This year, Bonhams saw more foot traffic to the galleries than in previous years, many of which were interested in the chance to preview highlights from The Cohen & Cohen Sale of Important Chinese Export Ceramics that will be offered for sale during Americana week in January 2023.
All sales were 99% sold by value, totalling US$5.5 million. A good portion of lots sold to US buyers and the majority of the top lots sold to buyers in Asia.
The Joan and Ted Dorf Collection of Chinese Snuff Bottles and Archers Rings
September 19, New York
Results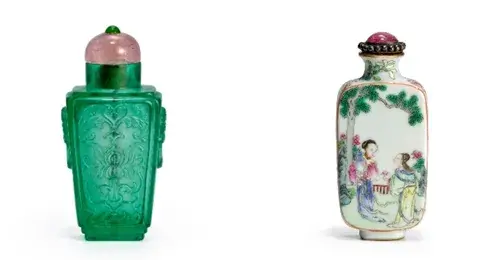 Bonhams kicked off the annual Fall iteration of Asia Week New York with a single-owner sale, The Joan and Ted Dorf Collection of Chinese Snuff Bottles and Archers Rings, on September 19. A diverse and exciting collection that spanned more than half a century, the sale had a majority of buyers from the US and saw nine of the top ten lots sell above estimate including a superb carved emerald-green glass snuff bottle attributed to the Palace Workshops in Beijing (1730-1795) which more than tripled its estimate when it sold for US$50,775. Additionally, a famille rose enameled porcelain snuff bottle more than doubled its estimate at US$35,655 and a blue green 'water' jadeite snuff bottle sold for US$31,875, almost four times its estimate. "The snuff bottle market continues to be a solid performer, and Bonhams is committed to enriching this area of our sales this next season," says Dessa Goddard, US Head of the Asian Art group, and Senior Specialist, Chinese Art.
Chinese Works of Art and Paintings
September 19-20, New York
Results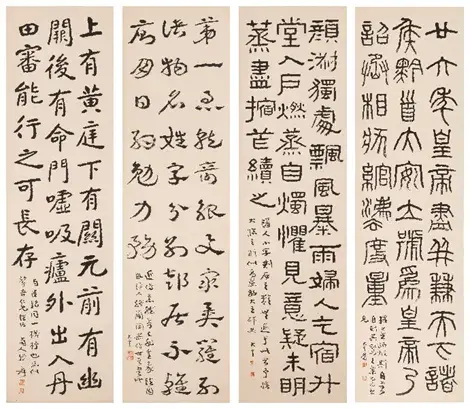 Shortly following the conclusion of the Joan and Ted Dorf collection, Bonhams moved into a two-day various owner sale, Chinese Works of Art and Paintings, which saw incredible success across the board and strong response for calligraphy works. The top lot of the sale was Calligraphy in Various Scripts by Zhang Daqian (1899-1983), an impressive four-panel calligraphic work which soared well beyond its estimate selling for US$214,575. Ode to the Sound of Autumn by Pu Ru (1896-1963) featuring the beloved verse by Ouyang Xiu also had a spectacular performance selling for US$201,975, ten times its estimate. Deaccessioned works of fine export porcelain from the Colonial Williamsburg Foundation, all proceeds of which will benefit the Joseph and June Hennage Fund, achieved exceptional results with a famille-verte 'sericulture and rice production' rouleau vase from the Qing dynasty achieving more than 16 times its estimate at US$164,175.
"It was an honor for Bonhams to be given the opportunity to offer this outstanding group of museum quality ceramics and works of art and the success mirrored that of our March sale of the Richard Milhender Collection of Export furniture," said Michael C. Hughes, Vice President, Head of Department, Chinese Ceramics & Works Art for the US. "The top end of the Chinese market has proven resilient and we look forward to our upcoming online sale of Chinese taste tea wares, many dating to the Yongzheng period (1723-35) from the Richard and Maxine Markell Collection."
Fine Japanese and Korean Art
September 21, New York
Results
Concluding the Asia Week New York sales at Bonhams was Fine Japanese and Korean Art on September 21, with a private collection of fine inrō along with choice lacquer bringing consistently strong prices.Highlighting the sale was an album of 29 woodblock prints by 19th century Utagawa School artists and others, selling for US$57,075, nearly 10 times its estimate and a black lacquer four-case inrō depicting autumn plants sold for US$35,655, doubling its estimate. Surf Riders, Honolulu, a woodblock print by Charles W. Bartlett (1860-1940) sold for US$31,875 over the high estimate.
The Japanese and Korean sale showed excellent results across the board, with particularly strong engagement and bidding among print clients," commented Jeff Olson, Director of the Japanese Department at Bonhams New York. "This is a good indication that the market is robust, and we look forward to our upcoming Samurai sale next month."
"This week's results help support the overall buoyant market, and we look forward to an exciting fall for Bonhams Global Asian team," said Dessa Goddard, Bonhams VP, US Head of the Asian Art Group, and Chair of Asia Week New York.
Bonhams, founded in 1793, is one of the world's largest and most renowned auctioneers, offering fine art and collectables, motor cars and a luxury division, including jewellery, watches, wine and whisky. The main salerooms are in London, New York, Los Angeles, Paris and Hong Kong, with auctions also held in Knightsbridge, Edinburgh, and Sydney. With a worldwide network of offices and regional representatives in 22 countries, Bonhams offers advice and valuation services in 53 specialist areas. For a full list of forthcoming auctions, plus details of Bonhams specialist departments, please visit bonhams.com
Media Source
Follow
More in the auction industry