Diego Rivera's Art and History at Auction
In 2018, Christie's set a new auction record for a work by a Latin American artist. Diego Rivera's The Rivals achieved USD 9.76 million in the sale, surpassing the record set by Rivera's former partner and fellow Mexican artist, Frida Kahlo. Decades after his passing, Rivera remains one of the most recognized names in Latin American art. As an ever-increasing number of collectors look to acquire Rivera's artworks, Auction Daily explores the artist's life, work, and history at auction.
Early in life, after the tragic passing of his twin brother, a young Diego Rivera was encouraged to follow his interest in drawing. He continued this pursuit until he died in 1957. During his lifetime, Rivera achieved unprecedented success as a Mexican painter and muralist. His career began in Europe. Rivera studied art in Spain before eventually moving to Paris, where prominent artists of his time resided, interacted, and flourished. Rivera then went on to study Italian frescoes and murals, which became an integral part of the artist's legacy.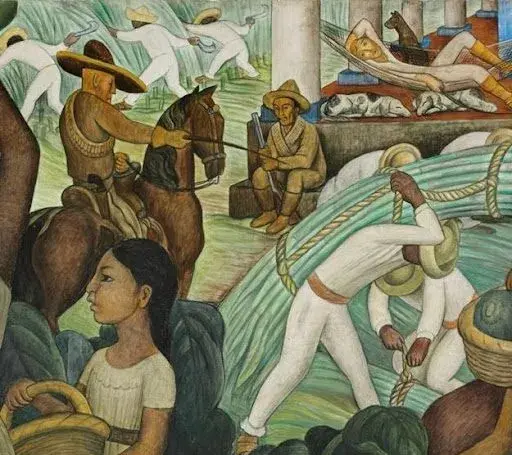 With his new artistic skills, Diego Rivera returned home in 1921, a time of profound political and social upheaval in Mexico. In the decades that followed, his works changed the way North American art, especially works from Mexico, would be viewed forever. Rivera painted subjects that were close to his heart and depicted the world around him. Influenced by both the Mexican Revolution and the political turmoil of Europe, his murals, such as Sugar Cane, portray the struggles of people under suppression. The sentiment and the style with which he painted were often rebellious and challenged the norms. Rivera became one of the founding members of the Mexican muralist school and his reputation as a large-scale muralist grew exponentially. Influential people around the art world, especially in the United States, took notice.

With his newfound notoriety, Rivera accepted large-scale public art initiatives in San Francisco, Detroit, and New York City. The Museum of Modern Art in New York hosted Rivera, where he created five portable murals. The Detroit Institute of Art also commissioned 27 murals by Diego Rivera. In San Francisco, he painted his last mural in the United States, titled Pan American Unity. Audiences and artists in America and around the world were captivated by his work. Rivera thus belongs to the league of artists who shaped not only the Mexican art scene but also global art movements.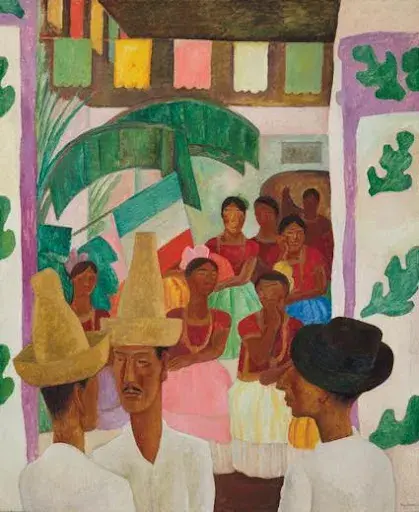 Christie's sold Rivera's The Rivals for the record-breaking price of $9.76 million in 2018. The painting depicts a group of people celebrating a traditional holiday. Among Rivera's loyal patrons were the Rockefeller family, who commissioned works like The Rivals and a mural (Man at the Crossroads) in the RCA Building at Rockefeller Center. Rivera's charismatic personality attracted patrons like the Rockefellers, who Rivera visited frequently. David Rockefeller, in particular, showed an interest in Rivera, prominent Mexican figures, and their works. "My lifelong appreciation of Mexican art and culture soon spread to all of Latin America," Rockefeller reminisced.
Auction prices for the artist's work vary depending on size and rarity. Diego Rivera's Retrato de Columba Domínguez de Fernández (1950) sold at Sotheby's in 2021 for $7.4 million. The Fruits of Labor (1932), a lithograph signed in pencil, sold for $20,000 at Bonhams. Interested collectors can view available works by Rivera on Bidsquare.
Want to read more about the auction histories of famous artists? Check out Auction Daily's profile of Franz Kline.
Media Source
Follow
More in the auction industry