Charitable Donation of Artwork to Children's Charity
The Surfboard will be auctioned with Lion & Unicorn and 100% of the proceeds are going to Dec My Room as a charitable donation.
Artist Claire P. Cohen has donated one of her works to be sold with 100% of proceeds to be used as a Charitable Donation to Dec My Room.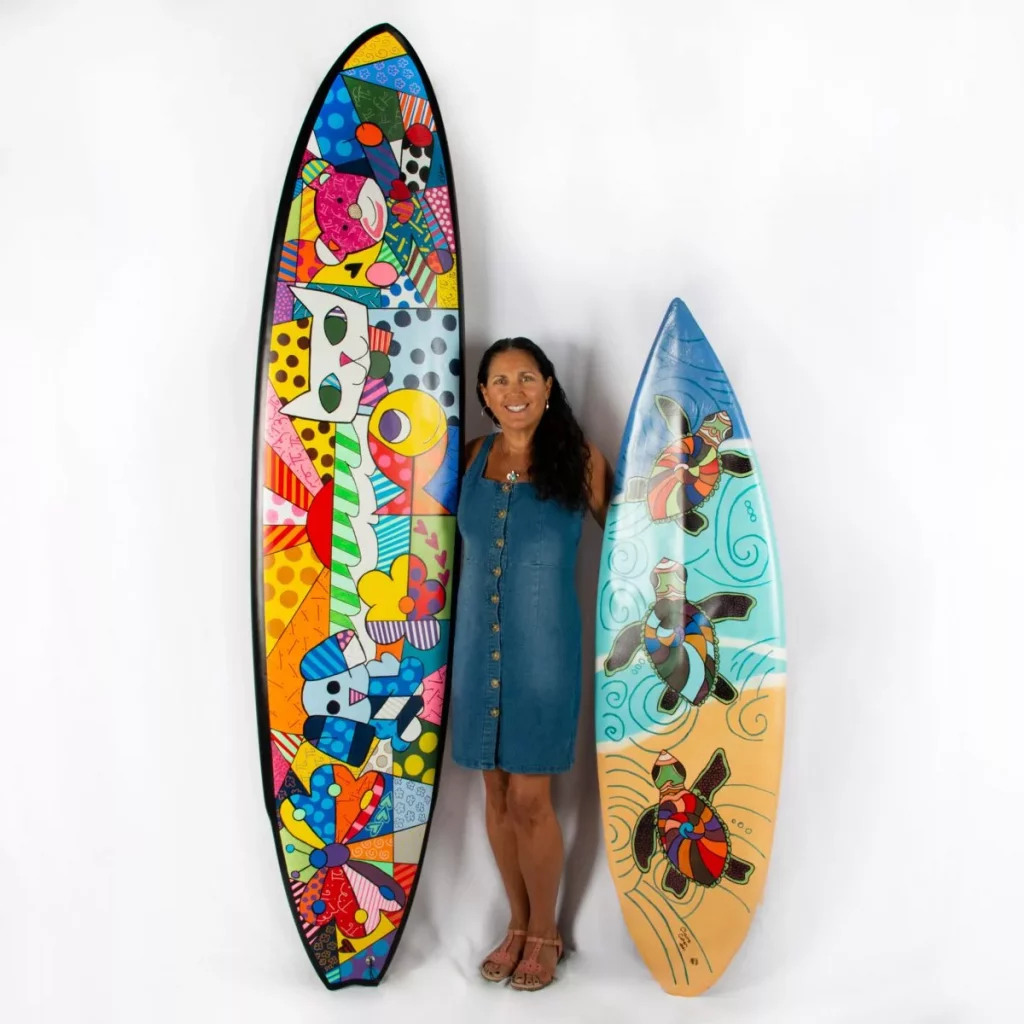 Dec My Room's Mission
Dec My Room's mission statement is to enhance the lives of children who are being admitted into a hospital for a prolonged amount of time. Dec My Room volunteers personalize the hospital room upon their arrival with items that complement the special likes and interests of the individual patient. These items are for them to enjoy during their stay and take home when they leave. Dec My Room is a unique and innovative charitable program. Their efforts help improve the attitudes of patients and their healing process. Dec My Room is funded by grants, charitable donations, and volunteers support.
Words cannot describe how valuable "Dec My Room" is for the positive adjustment and coping of my long term cardiac patients. Some of these patients live in the hospital for many months at a time as they await a heart transplant. The comfort items and normalization activities that "Dec My Room" is able to provide these patients and families has immeasurable therapeutic value. Just today, a patient's mother stopped me in the hallway to tell me that the surprises from "Dec My Room" "made her daughter's day" and that the patient has not stopped talking about how happy this moment made her. Thank you "Dec My Room" for all that you do!
Media Source
Follow
More in the auction industry