At $1.25 Million, Charlotte Brontë's Book of Rhymes Breaks All Previous Records
Among sizable volumes of books, a tiny book of rhymes, small enough to fit on a palm, sold for USD 1.25 million (GBP 983,500) in April of 2022. Its sale reflected signs of growth in the auction market and the demand for antique books. The miniature book by Charlotte Brontë and her siblings resurfaced for the first time since 1916 during the New York International Antiquarian Book Fair this spring. Auction Daily takes a look at the book and Brontë's history.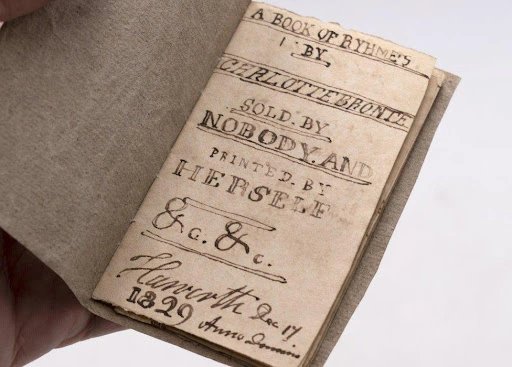 Beginnings of Brontë
Before Charlotte Brontë (1816 –1855) gave the world Jane Eyre, she was just a child who shared a passion for reading and writing with her siblings. Charlotte was the third among six children of Patrick Brontë and Maria Branwell. Three of them, Charlotte, Emily (b. 1818), and Anne (b. 1820), would become prominent figures in literature. Their father, an Irish Anglican clergyman, made sure that all the children grew up in a strict environment. When the family moved to the village of Haworth, Maria died of cancer, leaving her young and helpless children under the care of their father and aunt. One of the many tragedies that would befall the Brontë family.
Charlotte was only eight when she and her sisters Maria (b. 1814), Elizabeth (b. 1815), and Emily were sent to the Clergy Daughters' School. After an outbreak of typhoid claimed the lives of Maria and Elizabeth, their father removed Charlotte and Emily from the school. Charlotte based Lowood School in Jane Eyre after her harrowing experiences as a child in the Clergy Daughters' School.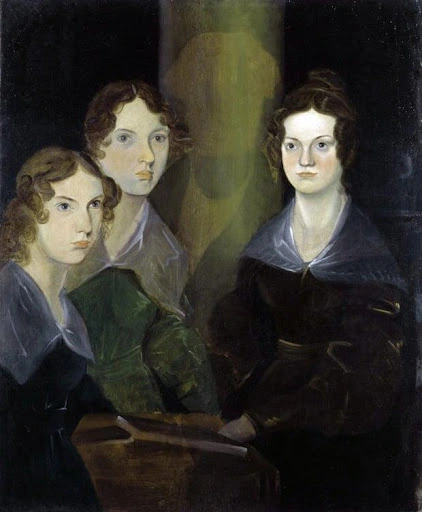 Before Jane Eyre
The Brontë family tried to recover from tragic losses by keeping themselves occupied. The father gifted a set of toy soldiers to Charlotte, Branwell, Emily, and Anne. They were fascinated by their new toys, and this fascination ignited their passion for writing. The Brontë children, Charlotte now being the eldest, started creating tiny books for their toy soldiers. The books reflected the children's imaginary world that would inspire many of their future writings.
By the time she was a teenager, Charlotte Brontë had written hundreds of poems. The miniature book entitled A Book of Rhymes was created by a young Charlotte Brontë and her siblings in 1829. She was only 13 years old. It contains ten poems and was one of six "little books" written by Charlotte. The book is hand-stitched and smaller than a playing card with its original brown paper covers. It features poems including There's Beauty in Nature and On Seeing the Ruins of the Tower of Babylon.
The tiny Brontë book was last seen at auction in 1916 in New York. It sold for $520 before disappearing for more than a century. The poems have never been published, photographed, or received any media attention until now. On April 21, Charlotte's birthday, James Cummins Bookseller unveiled the book at the New York International Antiquarian Book Fair, where it collected $1.25 million. The amount was donated to the Brontë Society's Parsonage Museum in Haworth, West Yorkshire, where the book was written.
Fame & Beyond
The three Brontë sisters, Charlotte, Emily, and Anne, went on to write classic novels 18 years later. Charlotte wrote Jane Eyre, Emily Wuthering Heights, and Anne Agnes Grey. They initially published a joint collection of poems using pseudonyms Currer, Ellis, and Acton Bell in 1846. The authors kept writing until each had a published book under their names in 1847. Their books were ground-breaking as the stories were told from a first-person female perspective. Charlotte Brontë believed that characters based on her personal experiences would make them the most convincing. She was right. Her novels and characters appeal to audiences whenever the books are read.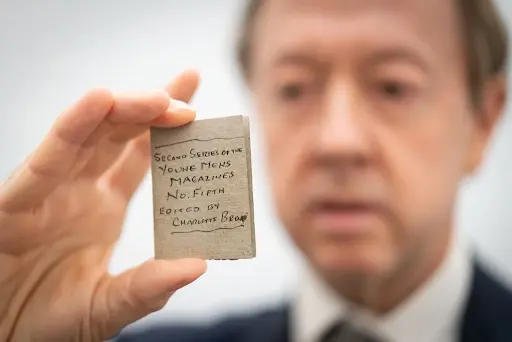 Charlotte would eventually lose her talented siblings, and her life at 38 years old, but her books made her and her family immortal through their poems and stories. As for the unpublished poems in the mini-book sold by James Cummins Bookseller (in partnership with the London-based firm Maggs Bros.), they'll stay that way at least a little bit longer, according to Henry Wessells. He is a 25-year veteran bookseller at the firm. He stated that the unassuming hand-stitched bundle of Brontë paper is "a once-in-a-career item."
A Book of Rhymes raised $1.25 million in just two weeks thanks to the "wonderfully generous donors," says Geordie Greig, chairman of Friends of the National Libraries (FNL). Ann Dinsdale, the principal curator of the Brontë Parsonage Museum, thanked the donors and said: "It is always emotional when an item belonging to the Brontë family is returned home and this final little book, coming back to the place it was written when it had been thought lost, is very special for us."
Interested in more art market news? Auction Daily writer Liz Catalano recently surveyed the top headlines from around the auction world in May 2022.
Media Source
Follow
More in the auction industry