Artemis Gallery To Auction Superior-Quality Ancient, Asian & Ethnographic Art, April 12
BOULDER, CO – With a timeline that starts in Ancient Egypt and progresses to the Pre-Columbian cultures of the Americas, Artemis Gallery's April 12 auction is a fascinating retrospective on how the world evolved to what it is today.
Each of Artemis Gallery's auctions reflects a deep respect for ancient civilizations of all geographic regions. That's why the template for all of the company's sales is so intentionally multicultural. The 215 lots selected for the upcoming auction include Classical Egyptian, Greek and Roman antiquities, as well as Anatolian, Asian and Central American art. A bonus category consists of ancient through European Renaissance coins.
All auction items, without exception, are guaranteed to be as described and legal to buy and resell under the United States statute covering cultural patrimony (Code 1600, Chapter 14). Artemis Gallery is known internationally for handling only authentic objects of very fine quality. Co-founders Teresa and Bob Dodge are experts in their field and often are called upon by fellow market leaders to provide their unique expertise in authenticating and evaluating objects. "We pride ourselves in the painstaking research we conduct before selling any piece of cultural art. Our customers know they can trust us implicitly, and they bid with total confidence."
The earliest period represented in the April 12 auction is that of the Ancient Egyptians, an extraordinarily advanced people whose art and customs continue to mystify historians. Lot 3A, a heavy cast-bronze oxyrhynchus or Medjed elephant fish, dates to 712-30 BCE. Fish were sacred to the goddesses of Egyptian mythology and played a role in the important story of the rebirth and immortality of the god Osiris. The figure to be auctioned would have been an expensive production, perhaps intended for display in a temple. Estimate: $3,000-$4,500. Lot 5C is an interesting flattened pilgrim flask with a bright turquoise faience glaze and twin looped handles. Made in Egypt circa 664-525 BCE, it is expected to sell for $1,000-$1,500.
Lot 9A, a particularly graphic Greek Attic black-figure amphora with images of Dionysos (God of Wine), nymphs and satyrs stands 9.75 inches high and dates to around 510 BCE. The graceful vessel has an echinus mouth and tripartite handle, and is supported by a torus foot. From a private East Coast collection, the visually appealing piece is a top auction highlight, estimated at $20,000-$25,000.
With each passing auction hosted by Artemis Gallery, there is an increase in the number of collectors pursuing Ancient Roman glass. The April 12 selection features some truly exceptional examples. Lot 29 is a gorgeous cranberry-red, free-blown glass flask, 6.25 inches high and crafted in the 1st-3rd century CE. Its silvery iridescence renders a mirror-like quality to its surface. Estimate: $2,500-$3,500. There are also two unguentaria: Lot 32, a yellow glass candlestick form, $600-$900; and Lot 33, an iridescent blue-green glass double-tube design, $1,200-$1,800.
Nine lots contain relics and art from northern Anatolia (Turkey). Lot 40D, a remarkable cast-bronze anthropomorphic idol, is composed of bulbous, bead-like body segments, with distinctive rudimentary eyes, an open mouth and ears. Created in the mid to late 3rd millennium BCE, this votive idol is entered with a $2,500-$3,500 estimate.
A special treat is the selection of ancient coins, including Romano-Egyptian, Greek, Lycian, Syrian and several other types. Among those with provenance from the Matrisciano collection are: Lot 126, a Venetian gold ducat coin, circa 1414-1423 CE, with images of Christ and St. Mark, $500-$600; and Lot 23A, a Lycian League, Masikytes Mint silver hemidrachm, $500-$700. The latter coin, struck circa 30-27 BCE, shows the laureate head of Apollo on the obverse and a lyre on reverse. "Lycia minted its own coinage despite being ruled by several groups prior to the conquest of Alexander," Teresa Dodge noted. "The Lycians are credited with having been the first to use coin portraits, that we know of, which makes the coin in our auction especially desirable."
The Asian art category covers a broad spectrum, including the Chinese Han, Tang and Ming dynasties, among others. There has been strong pre-sale interest in Lot 66A, a Ming Dynasty (1368-1644 CE) cast-iron eagle-claw mace. The handle is decorated with a lion's head from whose mouth the rest of the weapon emerges. The mace terminates in the detailed talon of an eagle, complete with cast feathers and claws. The intimidating figural weapon is estimated at $2,400-$3,600.
Many cultures are represented in the Pre-Columbian selection, with highlights including Lot 69, a Valdivian limestone plank figure of an owl, $3,000-$5,000; Lot 99, a Veracruz ceramic priestess in prayerful stance, $8,000-$12,000; and Lot 110, a monumental Tolima pottery effigy funerary urn with lid, $3,000-$4,000.
As auction preparations continue, many exciting new consignments are being added to the online catalog, including outstanding examples of tribal art, Russian icons, and Spanish Colonial santos. Like all other items chosen for inclusion in the auction, their authenticity and legality are unconditionally guaranteed.
Auction House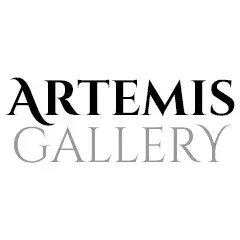 Follow
More in the auction industry