A Full Plate: Rare Chicago License Plate Sells For $34,000 at Donley Auctions of Union, IL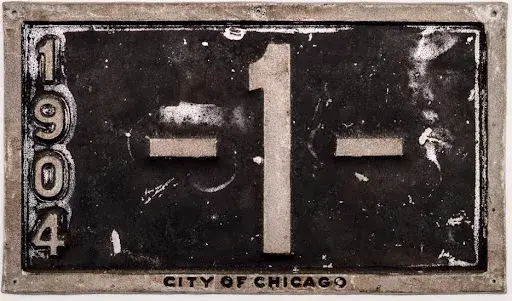 A remarkable and extraordinary early Chicago license plate took the pole position at Donley Auctions' Vintage License Plates & Vehicle Tags sale held on August 28th, 2022. This event featured 500+ selections of antique to vintage automobilia– collectible items having to do with cars, driving, and the driving experience. This rarity was lot #1037, a Chicago license plate from 1904. It was estimated at USD 2,000 to $4,000 and traded hands at $34,000, 17 times its low estimate! This breathtaking treasure was from the collection of the late Lee Hartung, owner of the now closed Hartung's License Plate & Auto Museum in Glenview, Illinois. This museum opened its doors in 1949 and, in its heyday, featured 100,000+ related items within its 15,000 square foot facility.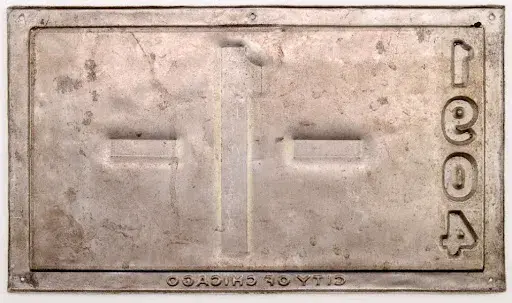 Described as "the holy grail of the Chicago plates" by the auction house, this 1904 example measured 6 ⅞ inches by 11 ⅞ inches, was made from thin aluminum sheeting, and was painted black. It featured "1904" stamped vertically on its left hand side, the number "1" bookended by two dashes in the middle, and the words "City of Chicago" center justified on its lower bottom edge. Its back was not painted or additionally detailed, but Hartung had etched his signature there.
These earliest aluminum-style plates were only in production for about a year, as their material proved no match for road wear and tear. These two facts explain in part why so few of these Chicago license plates exist today. The Windy City went on to make its plates in solid brass from 1905 through 1907; after that, Illinois took over license plate production for the state. Massachusetts was the first to issue license plates on a statewide level in 1903, just a handful of years prior to the change in Illinois. The Bay State's first plate– like this Chicago rarity– also was simply numbered "1".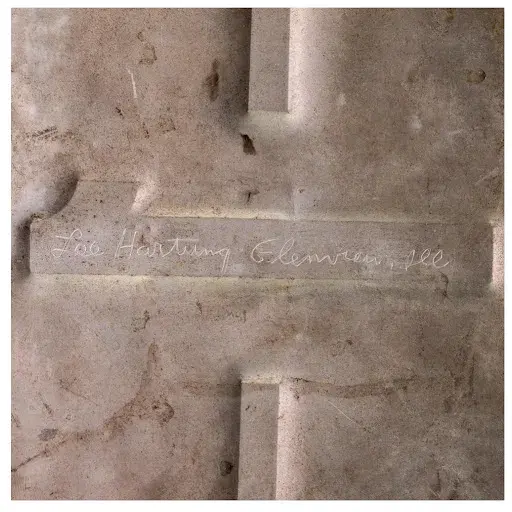 The plate is a miniature time capsule of Chicago's automobile history and heritage. The city of Chicago began issuing full license plates for automobiles in 1904, and it is believed that this plate is the very first produced from this initiative. It is noteworthy that although cars were first manufactured in the United States in 1893, it was not until 1908 that they appeared on a commercial (and a bit more affordable) scale in the form of the Ford Motor Company's legacy "Model T" design. Through the 1920s, cars were considered playthings of the super-rich, not an integral part of life's activities as they are today. By issuing plates so early, Chicago– and Illinois– had the foresight to understand the transformational role these vehicles would have on infrastructure, transportation, taxation, manufacturing, and other key societal elements in the Midwest and beyond.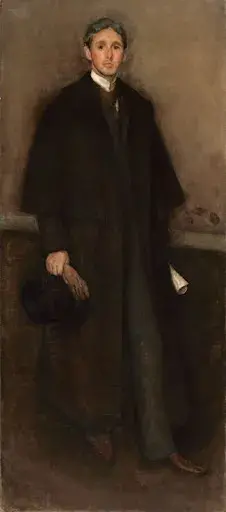 It should come as no surprise that the original owner of this #1 plate was an accomplished Chicagoan. It belonged to Arthur Jerome Eddy (November 5, 1859 – July 21, 1920), a true Renaissance man. A lawyer by profession, he also was a published author in the fields of art, economics, and travel, among others; a well-known art collector and art community patron; and automobile enthusiast. His contributions to promoting cars and the automobile industry were impressive and include helping to found the Chicago Motor Club in 1902 and organizing the first auto show in Chicago in 1901. Collectors can only imagine the pride Mr. Eddy had in scoring this debut plate nearly 120 years ago.
Visit Donley Auctions for more information about this sale and upcoming events.
Looking for the latest art world news? Check out Auction Daily's news channel.
Media Source
Follow
More in the auction industry