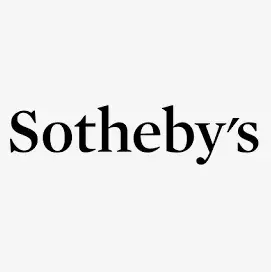 Sotheby's Offers Hermès Birkin Bags, Luxury Jewelry, and Accessories from Michelle Smith's Collection
Apr 16, 2021 10:00 EDT - Apr 27, 2021 14:00 EDT
Updated on
Michelle Smith's collection of jewelry, couture, furniture, and décor will soon come to auction with Sotheby's. A prominent businesswoman and philanthropist of the Washington, D.C. area, Smith was known for her curated taste. "With everything in her life, she developed a perfectionism… the kind of perfectionism you don't switch on and off," Christian Hemmerle told Sotheby's. The upcoming Vision of Luxury auction will highlight Smith's jewels, handbags, and accessories.
Among the leading lots is a Havane Hermès Birkin bag from 2007. This bag features scaled skin sourced from Australian saltwater crocodiles. It also includes palladium hardware accents. Smith collected several other Hermès bags. The upcoming sale features a 2012 Hermès Birkin bag with gold hardware, as well as early 2000s Togo and Fjord leather bags. Other notable Hermès pieces on offer include Kelly pochettes, Jige mini clutches, and crocodile leather crossbody bags.
Smith also curated luxury jewelry pieces. This auction will offer a pair of Cartier 'coffee bean' ear clips from her collection. Made in the 1950s, these gold, diamond, and pearl ear clips come with a matching floral brooch. Bidders can also consider a gold 'Tubogas' bracelet-watch from Bulgari, ear clips from Van Cleef & Arpels, and a David Webb gold and rock crystal bracelet. For more information and to place a bid, visit Sotheby's.
Price Range:
$700 - $28,000
Interesting lots include:
| Item Image | Item Name | Estimate |
| --- | --- | --- |
| | Hermès Havane Birkin 40cm in Matte Porosus Crocodile with Palladium Hardware, 2007 | Estimate: $25,000 - $28,000 Starting Bid:$18,000 |
| | Cartier Gold and Diamond Coffee Bean Clip-Brooch || Pair of Gold and Diamond Earclips | Estimate: $18,000 - $22,000 Starting Bid:$13,000 |
| | Trianon Beryl and Cultured Pearl Necklace | Estimate: $15,000 - $20,000 Starting Bid:$10,000 |
| | Bulgari Gold Tubogas Bracelet-Watch | Estimate: $10,000 - $15,000 Starting Bid:$7,000 |
| | Hermès Gold Birkin 35cm in Taurillon Clemence Leather with Gold Hardware, 2005 | Estimate: $8,000 - $10,000 Starting Bid:$6,000 |
| | David Kleinberg Sofa and Armchair | Estimate: $5,000 - $7,000 Starting Bid:$3,500 |
Contact Info
Sotheby's

1334 York Avenue, New York, New York 10021
212 606 7000