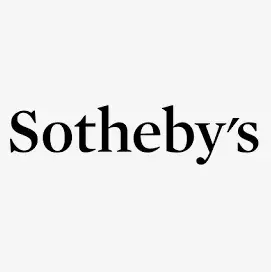 Saturday at Sotheby's: Asian Art Featuring Chinese Art from the Metropolitan Museum of Art – The Florence and Herbert Irving Gift by Sotheby's
Sep 14, 2019 10:00 EDT
Updated on
In Buddhist teachings, Avalokiteshvara was close to nirvana when he decided to stay behind and help others. His name means "lord who looks down with compassion". In a coral piece available in the upcoming Asian Art auction, offered by Sotheby's, Avalokiteshvara stands on the back of a dragon, attesting to his other-worldly presence. Like the coral Avalokiteshvara, the more than 500 lots in Sotheby's auction represent Chinese culture throughout many centuries. 
Another notable piece featuring Avalokiteshvara is a figure made of lacquered and giltwood. The piece was produced between the late Ming and early Qing dynasties. Avalokiteshvara stands on an armored beast, once again keeping an eye on those below. 
Beyond Avalokiteshvara figures, this auction also offers Chinese landscape paintings. Among the most notable pieces is a series of four painted porcelain plaques. This piece is more modern than others available in this auction, produced in the 20th Century. Each frame also has a poetic inscription. A more unusual piece in this auction is a set of twelve painted pottery animals representing the Chinese Zodiac. Produced in the early Yuan Dynasty, each of the Chinese Zodiac animals, from the dog to the dragon, are represented. Register to bid online on Sotheby's website.
Price Range:
$400 to $30,000
Interesting lots include:
| Item Image | Item Name | Estimate |
| --- | --- | --- |
| | A PAIR OF FAMILLE-ROSE POMEGRANATE VASES, TIANQIUPING LATE QING DYNASTY | Estimate: $280,000-$380,000 Starting Bid: |
| | A SET OF FOUR PAINTED PORCELAI LANDSCAPE PLAQUES 20TH CENTURY | Estimate: $20,000-$30,000 Starting Bid: |
| | A LARGE LACQUERED AND GILT WOOD FIGURE OF SIMHANADA AVOLOKITESHVARA LATE MING - EARLY QING DYNASTY | Estimate: $20,000-$30,000 Starting Bid: |
| | A SET OF TWELVE PAINTED POTTERY ZODIAC ANIMAL FIGURES SONG / YUAN DYNASTY | Estimate: $20,000-$30,000 Starting Bid: |
| | A CORAL AVALOKITESHVARA AND DRAGON GROUP 20TH CENTURY | Estimate: $800-$1,200 Starting Bid: |
Contact Info
Sotheby's

1334 York Avenue, New York, New York 10021
212 606 7000