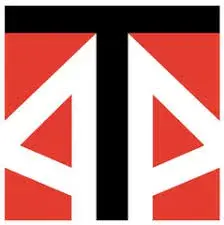 Individual Issues and Collections of "The San Francisco Oracle" on Offer With Turner Auctions
Aug 07, 2021 13:30 EDT
Updated on
Sometime in the 1960s, poet and editor Allen Cohen had a dream about a newspaper that eventually became The San Francisco Oracle. "I woke up in the morning and remembered seeing a newspaper being read all over the world with rainbows on it," remembered Cohen. In its 12-issue run in the mid to late 1960s, The San Francisco Oracle circulated to hippies and beatniks, discussing psychedelics and tackling moral and religious issues. Now, Turner Auctions & Appraisals will offer several individual issues and collections of The San Francisco Oracle as part of its Feelin' Groovy sale.
Allen Cohen and his colleagues gained creative control of The San Francisco Oracle by its third issue. Together, they transformed it into what Cohen called "the Rosetta Stone of that forgotten civilization called The Hippies." A copy of the publication's third issue is on offer in this Turner Auctions sale. Bidders will notice an editorial from poet Gary Snyder in this paper critiquing Buddhism for, in his view, ignoring social issues. Framing the article is a collage that juxtaposes traditional Buddhist images with those of hippies, Captain America, and others.
Lot #25 in this sale offers a collection of The San Francisco Oracle issues. That includes issue #4 and issues #7 – #12. Poet Allen Ginsberg appears prominently both on the cover and in the contents of issue #7. The multi-colored, psychedelic design of the issue's cover is reminiscent of Allen Cohen's early vision of a newspaper full of rainbows. Register to bid and view each of the lots on Bidsquare. Those who would like to learn more about the sale can also read Auction Daily's upcoming extended coverage.
Price Range:
$50 - $2,500
Interesting lots include:
Contact Info
Turner Auctions + Appraisals

461 Littlefield Avenue, South San Francisco, California 94080
310-997-0400