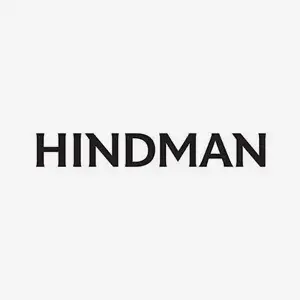 Hindman's African Americana Auction to Feature Written Works by Phyllis Wheatly and Martin Luther King Jr.
Feb 28, 2023 10:00 EST
Updated on
Phyllis Wheatly was the first Black American author of a published poetry book. Forced into slavery when she was seven, her work revolved around classical, abstract, and religious themes. Her poems also consisted of elegies and dedications to notable personalities. The upcoming African Americana auction, offered by Hindman, presents a book by Phyllis Wheatly. Poems On Various Subjects, Religious And Moral was published on September 1, 1773. The book was well-received in America and England. Wheatly's work received recognition from George Washington, and fellow writer Jupiter Hammon also commended Wheatly's writings. The available book, published by Archibald Bell, features a portrait of Wheatly on the front page. The auction also offers a book titled Stride Toward Freedom: The Montgomery Story by Martin Luther King Jr. The 1958 book narrates the Montgomery bus boycott incident.
Another highlight is an 1858 broadside announcing a $1,200 reward for returning several self-emancipated individuals. The poster depicts illustrations of a man and woman. Advertised by M. Tilghman Goldsborough, it lists physical descriptions as well. Featured among photographs is Church Group by James Van Der Zee. He is notable for documenting the changes in the social life of Harlem, New York's majority Black neighborhood. Van Der Zee's Harlem photographs document weddings, church groups, parades, and funerals. The sale also features archives of enslavement, war, civil rights, politics, and other collectibles of Black American history. Interested collectors
Price Range:
$250 - $12,000
Interesting lots include:
| Item Image | Item Name | Estimate |
| --- | --- | --- |
| | Poems On Various Subjects, Religious And Moral By Phyllis Wheatley. | Estimate: $8,000 - $12,000 Starting Bid: |
| | 1200 Dollars Reward. Illustrated Broadside Seeking Runaways, Incl. Allen Davidson And Sylla. | Estimate: $8,000 - $10,000 Starting Bid: |
| | Stride Toward Freedom By Martin Luther King Jr. | Estimate: $3,000 - $4,000 Starting Bid: |
| | Church Group, 1938. New York, Ny: G.G.G. Photo Studio, Operated By Noted Harlem Photographer James Vanderzee. | Estimate: $1,000 - $1,500 Starting Bid: |
| | Pullman Porter Uniform Jacket And Hat. | Estimate: $500 - $700 Starting Bid: |
| | Freedom Certificate Issued For Participation In The Prayer Pilgrimage For Freedom Held At Lincoln Memorial, Washington, DC. | Estimate: $200 - $300 Starting Bid: |
Contact Info
Hindman

1338 West Lake Street, Chicago, Illinois 60607
312-280-1212