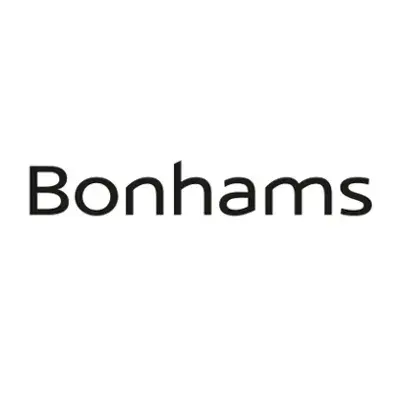 Bonhams' Motorcycle Auction Headlined by Harley-Davidson, Ducati, and Moto Guzzi Bikes
Jul 01, 2021 10:00 EDT - Jul 08, 2021 10:00 EDT
Updated on
Bonhams' upcoming motorcycle auction features bikes from Harley-Davidson, Ducati, Moto Guzzi, and other manufacturers. Highlights from Harley-Davidson include the 1939 El Knucklehead. The Great Depression profoundly impacted Harley-Davidson's sales, plummeting from around 24,000 bikes sold in 1929 to a little over 7,000 bikes in 1932. Still, the company went forward with its research on an overhead valve system that eventually made riding easier for the more casual, non-racer market. That research led to the 1936 release of the overhead valve Harley, now referred to by fans as the "Knucklehead." The 1939 example available in this motorcycle auction also includes a sidecar.
By the 1950s, the overhead valve was standard for many motorcycles. However, Italian manufacturer Moto Guzzi decided to go in a different direction with its Falcone Sport. The bike has what the National Motorcycle Museum calls a "horizontal cylinder with a double overhead camshaft." This, combined with several other exposed parts, led to its playful nickname, "the bacon slicer." A 1951 example of the Moto Guzzi Falcone Sport is on offer in this Bonhams event.
Collectors will also have the opportunity to bid on a 1981 Ducati 600 TT2. 1981 was the first year Ducati produced this bike, and it would eventually be known for its high speeds and compact frame. Those interested in this or any other motorcycle can register to bid on Bonhams' website.
Price Range:
$1,000 - $55,000
Interesting lots include:
| Item Image | Item Name | Estimate |
| --- | --- | --- |
| | 1939 Harley-Davidson El Knucklehead With Sidecar | Estimate: $45,000 - $55,000 Starting Bid: |
| | 1972 Harley-Davidson XRTT 750 Road Racer Replica | Estimate: $45,000 - $55,000 Starting Bid: |
| | 1981 Ducati TT2 | Estimate: $40,000 - $50,000 Starting Bid: |
| | 1951 Moto Guzzi Falcone Sport | Estimate: $25,000 - $35,000 Starting Bid: |
| | 1964 BMW R50/2 with Steib S350 Sidecar | Estimate: $18,000 - $24,000 Starting Bid: |
Contact Info
Bonhams

580 Madison Ave, New York, New York 10022
212-644-9001