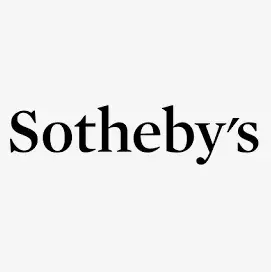 Artworks by Joan Mitchell and Wayne Thiebaud Featured in Upcoming Sotheby's Auction
Mar 11, 2022 10:00 EST
Updated on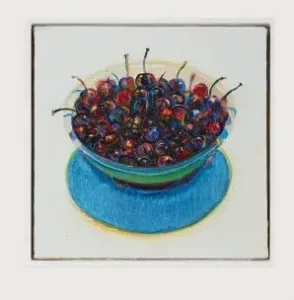 Joan Mitchell was a seminal artist famous for her dribbling color paintings and emotional approach. Her artworks featured the influences of painters like Henri Matisse. The upcoming Sotheby's auction presents Allo, Amélie by Joan Mitchell. The title of the 1973 oil painting is after Jean-Paul Riopelle's granddaughter Amélie, born the same year. The available artwork portrays Mitchell's signature broad brushstrokes and swathes of translucent paint. The balanced composition also shows the countryside influences of her Vétheuil home in Paris.
A highlight among the available lots is Wayne Thiebaud's still life titled Cherries #1. Thiebaud was famous for his artworks featuring daily objects. The offered oil painting portrays a bowl of cherries against a simple white background. Also showcased is an acrylic landscape by Pop artist Ed Ruscha. Tulsa Slut is a notable example of the artist's Mountain Paintings. It features two black boxes on both sides of the mountain, offering a complex outlook to the otherwise simple photograph. These boxes are not just black patches but intentionally hide the text. Explaining the motive behind his text paintings, Ruscha said, "I cross out words, so you read them more."
The auction also features a bronze by Arnaldo Pomodoro titled Frammento. Pomodoro is well-known for his geometry-inspired sculptures. These shapes are torn and broken to generate intense surfaces of transformation and regeneration. Collectors can also consider a gold patinated bronze sculpture by George Condo, a series of screenprints by Keith Haring, and artworks by Jean-Michel Basquiat, Andy Warhol, and Yoshitomo Nara. Interested collectors can explore the entire catalog and register to bid online on Sotheby's.
Price Range:
$6,000 - $3,500,000
Interesting lots include:
| Item Image | Item Name | Estimate |
| --- | --- | --- |
| | Allo, Amélie by Joan Mitchell. | Estimate: $2,500,000 - $3,500,000 Starting Bid:$2,500,000 |
| | Cherries 1 by Wayne Thiebaud. | Estimate: $1,500,000 - $2,000,000 Starting Bid:$1,400,000 |
| | Tulsa Slut by Ed Ruscha. | Estimate: $600,000 - $800,000 Starting Bid:$550,000 |
| | Frammento by Arnaldo Pomodoro | Estimate: $100,000 - $150,000 Starting Bid:$80,000 |
| | Pan by George Condo. | Estimate: $70,000 - $100,000 Starting Bid:$60,000 |
| | Fertility Suite: One Plate (Littmann p. 31) by Keith Haring. | Estimate: $20,000 - $30,000 Starting Bid:$16,000 |
Contact Info
Sotheby's

1334 York Avenue, New York, New York 10021
212 606 7000