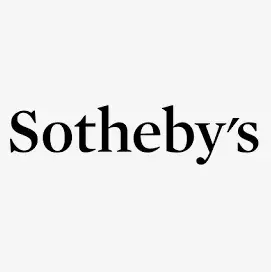 American Midwestern Artworks by Thomas Hart Benton Come to Auction
Feb 17, 2021 10:00 EST - Mar 03, 2021 12:00 EST
Updated on
Thomas Hart Benton was an American muralist and painter associated with the Regionalist art movement. Benton was famous for his portraits of everyday Americans. In his teenage years, Benton worked at a local newspaper as a cartoonist. However, a visit to his hometown in Missouri inspired him to paint in the Midwestern style. Benton's subjects include people working in coal mines, logging camps, cotton fields, and steel mills. The upcoming Sotheby's auction presents American Midwestern artworks by Thomas Hart Benton. One highlight is Benton's oil painting titled Boy from Georgia. The available portrait is from his cotton pickers collection. It boasts rough brushstrokes and rhythmic forms, which are key elements of Benton's style.
A floral still life by Impressionist painter Nicolai Fechin will also be available. The Russian-American artist learned woodcarving from his father as a boy. Around the 1930s, Fechin started painting still lifes. The offered oil on canvas features a mixed arrangement of daisies and other flowers. This auction also features sculptures by Frederic Remington like The Rattlesnake and The Mountain Man. The Rattlesnake, a 1915 patinated bronze, shows Remington's skill with motion.
The auction will offer a selection of color portraits by Milton Avery. Bidders will also find paintings by Sanford Robinson Gifford, David Johnson, and Sigfredo Pastor. Interested collectors can explore the entire listings and register to bid online by visiting Sotheby's.
Price Range:
$500 - $180,000
Interesting lots include:
| Item Image | Item Name | Estimate |
| --- | --- | --- |
| | Boy from Georgia oil on board by Thomas Hart Benton. | Estimate: $120,000 - $180,000 Starting Bid:$100,000 |
| | Floral Still Life oil on canvas by Nicolai Fechin. | Estimate: $100,000 - $150,000 Starting Bid:$70,000 |
| | Girl in Stocking Hat oil on canvas by Milton Avery. | Estimate: $100,000 - $150,000 Starting Bid:$80,000 |
| | The Rattlesnake bronze with dark brown and green patina by Frederic Remington. | Estimate: $80,000 - $120,000 Starting Bid:$60,000 |
| | Leander's Tower on the Bosphorus oil on canvas laid down on canvas by Sanford Robinson Gifford. | Estimate: $60,000 - $80,000 Starting Bid:$50,000 |
| | An Inlet at New Rochelle, New York oil on canvas by David Johnson. | Estimate: $10,000 - $15,000 Starting Bid:$7,000 |
| | Milonga del Compadrito oil on Masonite by Sigfredo Pastor. | Estimate: $500 - $700 Starting Bid:$700 |
Contact Info
Sotheby's

1334 York Avenue, New York, New York 10021
212 606 7000