You're 100% Wrong If You Think Auctions Are Just For Rich People.
In the auction world, big sellers make big headlines.
Perhaps that's why we have this misconception that auctions are only for art collectors and people seeking high-ticket items. However, estate sales and fine art auction houses have so much to offer – not just to the elite, but to anyone who doesn't mind a little competition, perhaps even take a risk – to get a good deal. The perception is slowly changing as people realize that auctions are becoming more accessible than before. Baby boomers play a big role in this change, as 10K daily enter retirement and look to downsize. Or, there are "normal" people just like us – not necessarily art collectors or "rich" people. They could be your parents, wanting to convert your old bedroom to a scrapbooking room. Or it could be your divorced aunt, who no longer has use for that old wedding ring (or any of the jewelry that reminds her of him.) We've all been there – in a situation where we want to do away with something that we no longer have use for. These items are still of value, but will be better appreciated/used in someone else's hands. The best part is that people with the same taste and similar budget will end up buying those items. Here's where auctions come in! As you can see, auctions are for all, as there's always someone who will want your used treasures and vice versa.
How do auctions actually work?
Many people don't even consider buying/selling at auction simply because it can be intimidating, especially if they don't understand the process. Not to worry –it's actually super simple! Someone has something to sell – they take it to an auction house to find out the value (you can do that for free, here.) They then can decide if they want sell with the auction house or not. The appeal of selling at auction is that the seller doesn't have to worry about finding a buyer or dealing with any part of the selling process. Therefore if/when the item sells, the auction house sends the seller the proceeds (and deducts a commission for their services.) On the other side, the buyer interested in the item bids whatever price they want to pay.
So, no, you don't need a plump wallet to participate in auctions.
You simply pay whatever price you want, no more. On certain items, auction houses may put a minimum bid on an item (at the seller's request.) However for the most part, you set your own limits. Therefore buying at auction is one of the best ways to not only find a good deal on decorations, art, jewelry, and antiques, but also to help you decorate on a budget (here are six tips on how to decorate on a budget.)
What can you find at auction?
Perhaps you love French posters from the 60's, or want to wow your girlfriends with a one-of-a-kind piece of vintage jewelry. Or you want to decorate your apartment on a budget, but are tired of Ikea furniture and want something higher quality at a nice price point. The options are endless. You just have to know where to look and how to bid!
How to bid at auction
Don't let auctions intimidate you.
Some people might be intimidated by the thought of bidding on a piece that you're eyeballing. What if someone bids against me? What if I lose? It's normal that these thoughts cross your mind. Just remember that the other person is in the same boat. The best way to get over this fear is to go to an auction and not buy anything the first time around. As an observer, you can see people's behavior and watch how the entire process works. You'll notice that the auctioneer will start with a price. If no one bids, they will lower it. When people start bidding, they will increase the price in increments. As a bystander, this process will become clear quickly and you'll be ready for your next auction. Also, listen for the lingo. Expert tip – auctioneers refer to the items up for sale as "lots."
If you get a chance to visit a live auction, you'll see that they are full of excitement. But if you can't make it on auction day, auction houses typically have an online bidding process. In fact, we have an app where you can view all upcoming auction products, watch the items you like, and even bid before auction day. If no one outbids you during the live auction, the item's yours. You can also participate on auction day within the app.
Do your research.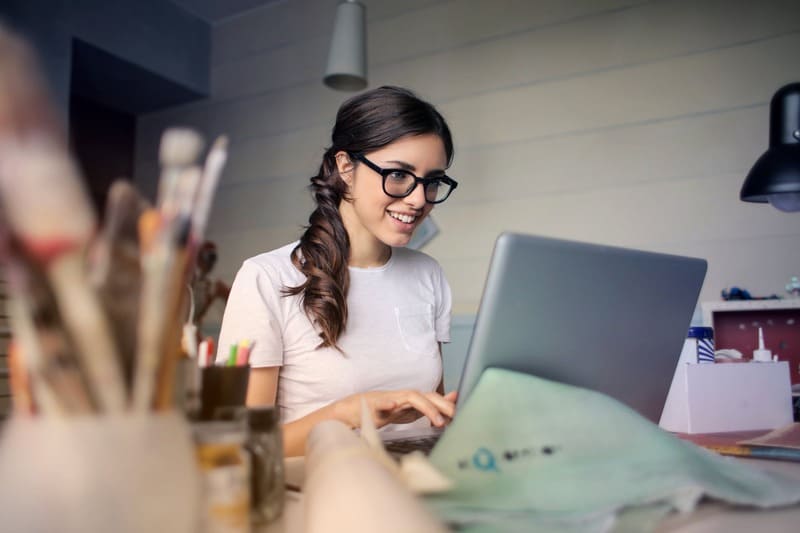 If you have your eye on something, do your research beforehand to see what the appropriate price would be to pay. Researching the item you're interested in will help you understand whether it's worth buying and at what price. Apart from Google, you can also use websites such as Liveauctioneers.com to see if the item has previously sold, for how much, and/or find similar items to get a better idea of the value.
It's also a good idea to visit the auction preview. The preview is when the auction house opens up to the public so they can view the lots in person. This usually happens a few days leading up to the auction. It's also an opportunity to ask any questions you might have about the item you want to buy and approximately what time the items will be up for bidding (the auctioneer will have an idea, because auctions can last for hours depending on how many lots are listed that day.)
Get creative when searching for an auction house.
Do some additional research when determining which auction house to visit. If there's a really neat vintage jewelry auction in your city's center, it'll most likely be crammed with women bidding on the same pieces you're interested in. This increases your competition and decreases your likelihood of getting a good deal (or winning.) Get creative in your search. Perhaps it's an auction that's not so close to the city center. Or maybe they specialize primarily in furniture, but at times have vintage jewelry. In this case, the bidders will primarily be people seeking furniture, therefore your competition decreases. Try to bid against "un-like minded" bidders.