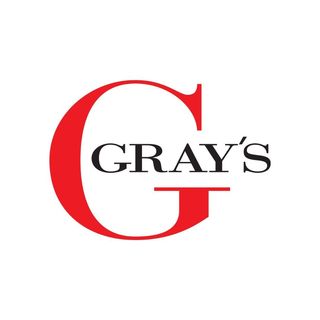 Gray's Auctioneers and Appraisers

10717 Detroit Avenue, Cleveland, Ohio 44102
216-226-3300
About Auction House
Deba Gray has over twenty years experience as a licensed & bonded auctioneer beginning in 1989 at Wolf's Auction Gallery in Cleveland. In 1995 she moved to Chicago to become Auctioneer and Director of Marketplace Sales for Leslie Hindman Auctioneers. In 1997, Sotheby's purchased LHA and promoted Deba to Assistant Vice President of Property where she was responsible for estates originating throughout North America. Her responsibilities included appraising the estates as well as all the logistics associated with bringing the estates to auction. Bringing the best of her experience from th
...

Read More
ree houses, Deba's passion for integrity, innovation in business and her commitment to fairness throughout the auction process enlightens every facet of Gray's operation.
Read Less
Auction Previews & News
6 Results
Argentina-born artist Julio Le Parc is a pioneer in modern Op Art and kinetic art. A founding member of Groupe de Recherche d'Art Visuel, he experiments with light and abstraction. Continuel Lumiere - Colonne Lumineuse (1960 - 63), an installation comprising wood, metal and kinetic electric motor, is a key highlight of the upcoming Modern and Contemporary Art sale, presented by Gray's Auctioneers LLC. In this work, Le Parc combines light with movement and space to create elements of kinetic art. The installation comes with a Certificate of Authenticity from Atelier Julio Le Parc and also features a "Howard Wise Gallery" label on the underside of the pedestal. Another noteworthy work is British street artist Banksy's Pulp Fiction (2004), a screen print in black and yellow on wove paper. The pseudonymous artist is known for such grainy and monochromatic prints dealing with various political and social themes. Memories of Surrealism by Salvador Dalí also leads the listings. This lot is a set of 12 etchings with portfolio on colored lithographs on Japan paper by the Spanish Surrealist artist. These striking images with outlandish depictions exemplify Dalí's technical mastery and precision in draftsmanship. To view the complete catalog and register to bid online, visit Bidsquare and browse other online auctions.