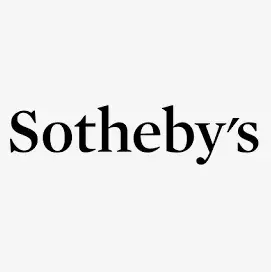 The Sleep of Reason Part II | A Private Collection of Surrealist Art Online
Oct 29, 2019 14:00 EDT - Nov 18, 2019 13:00 EST
Updated on
When most people think of Surrealism, they think of Salvador Dali. But like any major art movement, Surrealism was built and influenced by countless artists around the world. The second part of the Sleep of Reason auction, offered by Sotheby's, represents work from these Surrealist artists, particularly women who influenced the movement.
Leonor Fini stayed with Salvador Dali for a year in 1939, hoping to wait out the German invasion of France. While never formally a member of the Surrealist movement, her work influenced and was influenced by its leaders. One of Fini's works is available in this auction. Metamorphosis of a Woman is a four-panel wooden screen depicting female skeletons in elaborate outfits. Fini's experimentation with the female form continues in Tête de Femme, or "woman's head," a sketch that is also available in this auction.
While Salvador Dali is not the direct focus of this sale, his work is represented among its lots. Dali's Sperme, Verges et Vulves is an ink-on-paper depiction of ejaculation. The work was produced in 1939, the same year that Dali lived with Leonor Fini. The piece is dedicated to the late gallery owner Julien Levy. Those interested in any of these pieces can register to bid on the Sotheby's website.
Price Range:
$150 to $40,000
Interesting lots include:
| Item Image | Item Name | Estimate |
| --- | --- | --- |
| | LEONOR FINI | METAMORPHOSIS OF A WOMAN [METAMORPHOSE EINER FRAU] | Estimate: $8,000-$12,000 Starting Bid:$6,500 |
| | LEONOR FINI | TÊTE DE FEMME | Estimate: $3,000-$4,000 Starting Bid:$2,000 |
| | LEONORA CARRINGTON | STUDY FOR "EL RAVOROK" | Estimate: $2,000-$3,000 Starting Bid:$1,000 |
| | SALVADOR DALÍ | SPERME, VERGES ET VULVES | Estimate: $30,000-$40,000 Starting Bid:$22,000 |
| | TOYEN | UNTITLED: A DOUBLE-SIDED WORK | Estimate: $4,000-$6,000 Starting Bid:$2,800 |
Contact Info
Sotheby's

1334 York Avenue, New York, New York 10021
212 606 7000