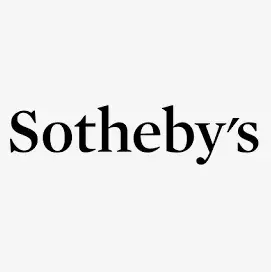 Stills by Bernd & Hilla Becher, Cindy Sherman Lead Sotheby's Contemporary Photographs Auction
Sep 28, 2021 14:00 EDT - Oct 05, 2021 12:00 EDT
Updated on
In the 1970s, when there was an explosion of photographic stills in mainstream media, Cindy Sherman presented women as complex lead characters. She often referenced Hollywood movies and actresses in her work. Sherman photographed herself playing various roles that enfranchise women. In Untitled #116, Sherman stares blankly into space, leaving the audience ambivalent. It is a signed still framed in 1982 and was previously in the collection of Jay I. Kislak. This Cindy Sherman still will be on sale in the upcoming Contemporary Photographs auction, presented by Sotheby's this autumn.
Available from acclaimed German photographer pair Bernd and Hilla Becher is Water Towers, a sequence of 15 gelatin silver prints framed together and taken between 1963 and 1980. Each still is signed and numbered sequentially. The couple received the Erasmus Prize and Hasselblad Award in the 2000s. Industrial imagery frequently appeared in their work.
A group of 13 photographs, together titled Women's Mobile Museum Portfolio, is notable as well. The collection includes work by Zanele Muholi, Lindeka Qampi, Shasta Bady, and other photographers. Sotheby's fifth annual Contemporary Photographs auction will highlight work by Wolfgang Tillmans, Matthew Brandt, and Robert Polidori, as well as photographs by trailblazers like Carrie Mae Weems and Sophie Calle. View the full catalog and register to bid by visiting Sotheby's.
Price Range:
$10,000 - $150,000
Interesting lots include:
| Item Image | Item Name | Estimate |
| --- | --- | --- |
| | Bernd and Hilla Becher Water Towers | Estimate: $100,000 - $150,000 Starting Bid: |
| | Cindy Sherman Untitled 116 | Estimate: $60,000- $80,000 Starting Bid: |
| | Various Photographers Women's Mobile Museum Portfolio | Estimate: $25,000 - $35,000 Starting Bid: |
| | Daniel Gordon Still Life with House Plants and Pink Vase | Estimate: $10,000 - $15,000 Starting Bid: |
| | Matthew Brandt Lake Steilacoom, WA 6 | Estimate: $7,000 - $10,000 Starting Bid: |
Contact Info
Sotheby's

1334 York Avenue, New York, New York 10021
212 606 7000