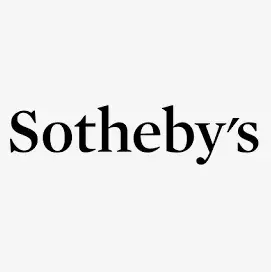 Sotheby's Watches II Auction Headlined by Rolex, Patek Philippe, and Bracelet-Makers Gay Frères
Dec 10, 2020 10:00 EST - Dec 18, 2020 10:00 EST
Updated on
In the mid-20th century, the manufacturing company Gay Frères proved its versatility by making bracelets for most of the major watch brands, from Rolex to Patek Philippe. According to Hodinkee, Gay Frères understood early on the "nuances that distinguish a bracelet that pairs well with a dress watch from one that pairs well with a sports watch." Representing Gay Frères in Sotheby's Watches II auction is an 18-karat gold Rolex President bracelet from the late 1960s.
Another Rolex piece available in this auction is a reference 5513 Submariner. Originally produced in 1962, what distinguished 5513 Submariners from other examples was the lack of a certified chronometer. The watch available in this auction was produced in 1977, during what is considered to be the late stages of vintage Submariners.
Patek Philippe collectors can consider the reference 5196 Calatrava from 2014. Reference 5196 is the successor to the original Calatrava reference, 96, and is designed to be a dress watch. Despite being produced in 2014, this wristwatch is intended to remind wearers of mid-century watch design. Register to bid in this event on Sotheby's website and stay up to date on more upcoming sales with Auction Daily's auction calendar.
Price Range:
$400 - $45,000
Interesting lots include:
| Item Image | Item Name | Estimate |
| --- | --- | --- |
| | Patek Philippe Reference 5940 a White Gold Cushion Shaped Case Back | Estimate: 25,000 - $45,000 Starting Bid: |
| | Patek Philippe Reference 5196 Calatrava | Estimate: 15,000 - 20,000 Starting Bid: |
| | IWC Reference 3751 Da Vinci Perpetual | Estimate: 12,000 - $18,000 Starting Bid: |
| | Rolex Reference 5513 Submariner | Estimate: 10,000 - $20,000 Starting Bid: |
| | Gold Rolex President Bracelet Made By Gay Frères | Estimate: 10,000 - $15,000 Starting Bid: |
Contact Info
Sotheby's

1334 York Avenue, New York, New York 10021
212 606 7000