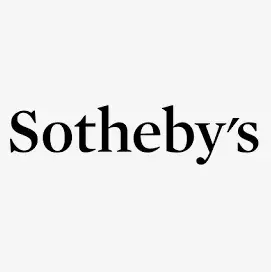 Sotheby's Offers Prints by Leading Photographers, from Edward Weston to Vik Muniz
Mar 29, 2021 10:00 EDT - Apr 07, 2021 12:00 EDT
Updated on
Edward Weston's Dunes, Oceano will lead Sotheby's spring Photographs sale. An American photographer and founding member of Group f.64, Weston explored sharply-focused landscapes through his lens. The available print shows swelling sand dunes with pronounced shadows. Ansel Adams, another member of Group f.64, is also featured in this event. Clearing Winter Storm, Yosemite Valley was likely taken around 1937 and printed 30 years later. It shows Adams' treasured Central California valley shrouded in fog.
The auction also features many leading artists from the 19th and 20th centuries. Some of the key lots also reference non-photographers. For example, an offered print by Irving Penn profiles jazz icon Miles Davis. In this piece, Penn contrasted Davis' creased palm with his trumpet's sleek lines. A photo by Richard Avedon pictures actress Marilyn Monroe while another by Vik Muniz references Jackson Pollock's splatter paintings. Part of Muniz's Pictures of Pigment series, the available print captures a recreation of Pollock's Convergence.
Contemporary photographers are also highlighted in the catalog. Ahmet Ertuğ is a Turkish photographer known for his detailed prints of libraries, cultural sites, and other interiors. Ertuğ's available 2019 chromogenic print features the Widener Library at Harvard University. Interested bidders will also find works by urban photographer Sze Tsung Leong, popular culture artist Malick Sidibé, and celebrity portraitist Annie Leibovitz. View the complete catalog and place a bid on Sotheby's.
Price Range:
$5,000 - $150,000
Interesting lots include:
| Item Image | Item Name | Estimate |
| --- | --- | --- |
| | Edward Weston Dunes, Oceano | Estimate: $100,000 - $150,000 Starting Bid: |
| | Irving Penn Miles Davis, Hand and Trumpet, New York | Estimate: $80,000 - $120,000 Starting Bid: |
| | Ansel Adams Clearing Winter Storm, Yosemite Valley | Estimate: $50,000 - $70,000 Starting Bid: |
| | Ahmet Ertuğ Loker Reading Room – Widener Library, Harvard University, Cambridge | Estimate: $30,000 - $50,000 Starting Bid: |
| | Malick Sidibé Nuit de Noël (Happy-Club) | Estimate: $15,000 - $25,000 Starting Bid: |
| | Sze Tsung Leong Chunshu, Xuanwu District, Beijing | Estimate: $15,000 - $25,000 Starting Bid: |
Contact Info
Sotheby's

1334 York Avenue, New York, New York 10021
212 606 7000