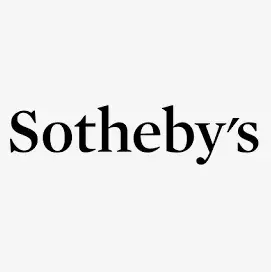 Sotheby's Offers 15th-Century Nyingjei Lam Parcel-Gilt Silver and Gilt-Copper Figure of Milarepa
Mar 21, 2023 10:30 EDT
Updated on
A premium parcel-gilt silver and gilt-copper figure of Milarepa from the Nyingjei Lam collection will lead the upcoming auction at Sotheby's. The inscription along the lotus petal base reads "this silver image of Mila[repa], king of the sacred doctrine, was set up at Nyüg Peak by the monk Gagi Wangpo." Preserved in excellent condition, this five-inch seated piece from Tibet dates back to the 15th century.
A rare statue of Vajrasphota is another key lot in the sale. Heavily cast in silver and copper alloy, the sculpture depicts the ferocious avatar of Vajrasphota, one of the Vajradhatu mandala gatekeepers. The deity in athletic posture is seen holding a chain (sphota) between his hands. His hair, raised, is decorated with skull crowns and coiled snakes. Originating from Western Tibet, the figure probably belongs to the 11th or 12th century. A 15th-century large thangka of Buddhist guardian Vaishravana is another impressive piece. The artwork features the guardian in a flowing red robe adorned with jewels and elegant boots.
The catalog also offers an exquisite Pala inlaid figure of Avalokiteshvara, mandalas of Nairatmya and Shri Devi, and fine selections of thangkas. Interested collectors can explore the complete auction catalog on Sotheby's website and register to bid in the Indian and Himalayan Art, including Masterpieces from the Nyingjei Lam Collection sale.
Price Range:
$500- $1,800,000
Interesting lots include:
| Item Image | Item Name | Estimate |
| --- | --- | --- |
| | The Nyingjei Lam parcel-gilt silver and gilt-copper figure of Milarepa, Tibet, 15th century | Estimate: $1,500,000 - $1,800,000 Starting Bid: |
| | A silver and copper alloy figure of Vajrasphota, Western Tibet, 11th-12th century | Estimate: $400,000 - $500,000 Starting Bid: |
| | A thangka depicting a mandala of Shri Devi, West Tibet, 14th century | Estimate: $250,000 - $350,000 Starting Bid: |
| | A painting of Pindola Bharadvaja, Tibet or China, 15th century | Estimate: $200,000 - $300,000 Starting Bid: |
| | A copper alloy figure of Marpa, Tibet, 13th / 14th century | Estimate: $200,000 - $250,000 Starting Bid: |
Contact Info
Sotheby's

1334 York Avenue, New York, New York 10021
212 606 7000