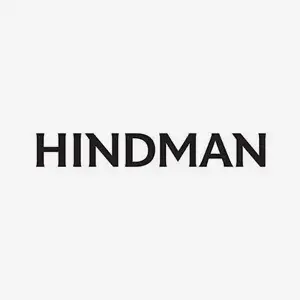 Photographs by Sally Mann and Ruth Bernhard Featured in Hindman's Upcoming Sale
Jun 17, 2021 11:00 EDT
Updated on
Sally Mann's photographs explore growing up, familial bonding, and other subjects that some would consider tame. Yet in her compositions, Mann unearths the unsettling feeling of childhood anxiety. That includes the photo Naptime, a print of which is available in Hindman's upcoming Photographs auction. In the picture, a child lays down for a nap but can't shut her eyes, instead fixating on the viewer. Two more children rest to her left and right. Sally Mann composes the photograph so that it's unclear if these children are fast asleep or equally restless.
Also on offer is Ruth Bernhard's Perspective II. During her 70+ year career, Bernhard was particularly well-known for her nude subjects. In Perspective II, Bernhard subverts the expectations of a nude, making the composition more about what the subject is hiding than what they're revealing.
Those interested in 20th-century art history can also consider a photograph of Marcel Duchamp taken by Man Ray. Two of the most well-known artists of the century, Duchamp and Ray were also friends for much of their lives, starting in 1915. Ray used his numerous photographs of Duchamp to document the latter's ever-changing demeanor. In this example, Duchamp is cloaked in a big black coat and framed by his shadow. Those interested in this or any other piece can view each lot on Bidsquare.
Price Range:
$200 - $18,000
Interesting lots include:
| Item Image | Item Name | Estimate |
| --- | --- | --- |
| | Sally Mann (American, b. 1951) Naptime, 1987 | Estimate: $12,000 - $18,000 Starting Bid:$ 6,000 |
| | Robert Cumming, Robert Fichter, Betty Hahn, Victor Schrager (American, b. 1943) Five Still Lifes (incomplete portfolio of four prints with clamshell box), 1980 | Estimate: $4,000 - $6,000 Starting Bid:$2,000 |
| | Ruth Bernhard (American, 1905-2006) Perspective II, 1967 | Estimate: $3,000 - $5,000 Starting Bid:$1,500 |
| | Man Ray (American, 1890-1976) Portrait of Marcel Duchamp | Estimate: $3,000 - $5,000 Starting Bid:$1,500 |
| | Abelardo Morrell (American/Cuban, b. 1948) Camera Obscura Image of Brookline in Brady's Room, 1992 | Estimate: $ 3,000 - $5,000 Starting Bid:$1,500 |
Contact Info
Hindman

1338 West Lake Street, Chicago, Illinois 60607
312-280-1212