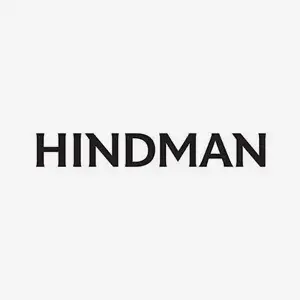 Paintings Attributed to Qi Baishi and Zhao Chang Come to Auction With Hindman
Mar 25, 2021 11:00 EDT
Updated on
Four paintings by Qi Baishi, formerly in the collection of a Turkish missionary, will lead Hindman's upcoming Chinese Works of Art sale. Qi based these flower scrolls on the traditional four seasons motif. The first panel shows lotus flowers in the rain to represent summer, and the second shows chrysanthemums with a curved pine branch to represent autumn and longevity. A panel with camellias and plum blossoms represents winter. To capture spring, Qi chose the flowering Chinese wisteria instead of the traditional orchid. Before entering the art market, these ink and watercolor paintings were owned by Cao Kun, who served as the President of the Republic of China in the 1920s.
This sale will present other notable examples of Chinese fine art, including a painting attributed to Zhao Chang. Titled Peonies and Quails, the ink and color on silk piece bears one artist seal and 15 collector seals. Zhao was a Song dynasty artist known for his paintings that paired flowers and birds. Few of his works still survive. Other unsigned paintings will be offered in this event, including loose album leaves capturing landscapes across multiple dynasties.
Beyond fine art, the catalog highlights various sculptures, carvings, and cloisonné works. A spinach jade square brush pot from the late Qing dynasty is among them. The carved piece shows four landscape scenes nestled among swirling clouds, mostly showing homes and pavilions from a distance. Visit Bidsquare for the complete listings and to place a bid.
Price Range:
$500 - $120,000
Interesting lots include:
| Item Image | Item Name | Estimate |
| --- | --- | --- |
| | Qi Baishi | Estimate: $80,000 - $120,000 Starting Bid:$40,000 |
| | Attributed to Zhao Chang | Estimate: $30,000 - $50,000 Starting Bid:$15,000 |
| | A Carved Spinach Jade Landscape Square Brush Pot | Estimate: $25,000 - $35,000 Starting Bid:$12,500 |
| | A Gilt Bronze and Cloisonné Enamel Dragon Vase | Estimate: $20,000 - $25,000 Starting Bid:$10,000 |
| | A Mother-of-Pearl Inlaid Black Lacquer Twelve-Panel Screen | Estimate: $15,000 - $25,000 Starting Bid:$7,500 |
| | A Canton Enamel on Copper Bowl | Estimate: $7,000 - $9,000 Starting Bid:$3,500 |
Contact Info
Hindman

1338 West Lake Street, Chicago, Illinois 60607
312-280-1212