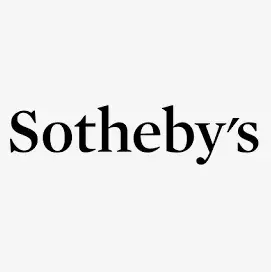 Kandis Williams' Collage Art Featured in Upcoming Sotheby's Auction
Jul 29, 2022 10:00 EDT - Aug 06, 2022 13:00 EDT
Updated on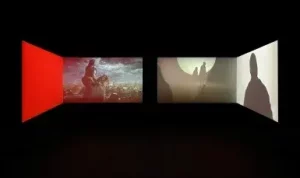 Artist Kandis Williams is notable for her carefully curated collage arts. Her works usually shed light on issues like nationalism, race, and authority. Williams' collages are full of layers of repetitive footage and photographs, a signature feature in her works. The artist utilizes a structured approach involving deconstruction and reconstruction of stories and pictures. The upcoming Sotheby's auction presents Death Of A by Kandis Williams. The available four-channel HD sound and video installation has a running time of 26 minutes and 51 seconds.
Another highlight is a bronze sculpture by conceptual artist Hank Willis Thomas. Everything we see hides another thing depicts how Thomas addresses bias and inequality. He utilizes visualization theory to create awareness through art. The bold bronze artwork invites its viewers to witness and question societal disparity. Also featured is a Clare Rojas oil painting, titled What Is Really Going On. The Mission School artist's work shows the influence of folk art. The offered painting depicts geometric abstraction, a style recently adopted by Rojas.
Showcased is a glazed ceramic stool by ceramist Hun Chung Lee. The modern design stool has round edges. It utilizes color schemes from the Joseon Dynasty. Lee's handmade clay objects feature a celadon glaze dating back to the 15th century. Collaborating with nature, Lee develops sculptures with ultimate functionality. The auction also offers a ceramic sculpture titled Worlding Hands (Embrace) by Heidi Lau and artworks of Marcel Duchamp, KAWS, and Daniel Boccato, among others. Interested collectors can explore the entire catalog and register to bid online on Sotheby's.
Price Range:
$4,500 - $100,000
Interesting lots include:
| Item Image | Item Name | Estimate |
| --- | --- | --- |
| | Death Of A By Kandis Williams. | Estimate: $90,000 - $100,000 Starting Bid: |
| | Everything We See Hides Another Thing By Hank Willis Thomas. | Estimate: $75,000 - $95,000 Starting Bid: |
| | What Is Really Going On By Clare Rojas. | Estimate: $40,000 - $60,000 Starting Bid: |
| | Untitled (Rounded-Edge Stool) By Hun Chung Lee. | Estimate: $28,000 - $38,000 Starting Bid: |
| | Worlding Hands (Embrace) By Heidi Lau. | Estimate: $7,500 - $9,500 Starting Bid: |
Contact Info
Sotheby's

1334 York Avenue, New York, New York 10021
212 606 7000