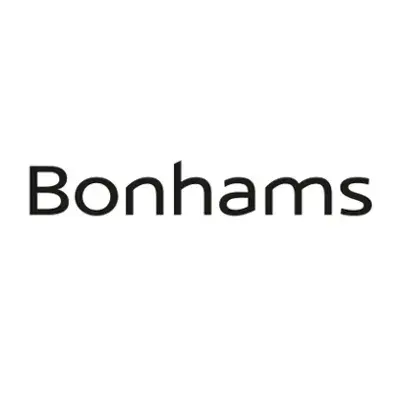 Ernest Martin Hennings, Victor Higgins, and Walter Ufer Represented in Bonhams' Portrait of the West Sale
Aug 04, 2021 10:00 PDT
Updated on
Carter Harrison Jr.'s five non-consecutive terms as mayor of Chicago were mired by controversy, including the Iroquois Theatre fire and the growing power of the city's red-light district. In his last years in office and in his post-mayoral life, though, Harrison became an art patron. Alongside businessman Oscar Mayer, Harrison paid for several notable artists to document the images of the West and Native Americans in Taos, New Mexico. Now, the work of three of these artists, Walter Ufer, Ernest Martin Hennings, and Victor Higgins, headline Bonhams' Portrait of the West sale.
Representing Ernest Martin Hennings in this auction is the painting Indian Horsemen. After Harrison and Mayer sent him to Taos, Ernest Martin Hennings devoted himself to preserving the images of local Native American tribes. He postponed varnishing his works for as long as possible and applied only thin layers of paint to protect his artworks long-term. Collectors will notice the fruit of those efforts in the vibrant colors, particularly the yellow leaves, still present in Indian Horsemen.
Hennings' contemporary, Victor Higgins, used his time in Taos and as a Taos Society of Artists member to explore Realism. Higgins studied under Ashcan School leader Robert Henri who wanted "paint to be as real as mud." In Taos, Higgins focused first on still lifes and then landscapes. An example of Higgins' early Taos still lifes, Pink and Black, is on offer in this auction. Those interested in the Taos Society of Artists will also find Walter Ufer's The Washerwoman. In the painting, a Pueblo woman carries a heavy bag in New Mexico's unrelenting heat. The rubble behind her points to a sadness that extends far beyond a hard day's labor. Register to bid and view each of the lots on Bonhams' website.
Price Range:
$200 - $800,000
Interesting lots include:
| Item Image | Item Name | Estimate |
| --- | --- | --- |
| | Indian Horsemen by Ernest Martin Hennings | Estimate: $600,000 - $800,000 Starting Bid: |
| | Pink and Black (Still Life) by Victor Higgins | Estimate: $400,000 - $600,000 Starting Bid: |
| | Land Westward by Maynard Dixon | Estimate: $300,000 - $500,000 Starting Bid: |
| | The Washerwoman by Walter Ufer | Estimate: $200,000 - $300,000 Starting Bid: |
| | Gathering For the Rabbit Hunt by Oscar Edmund Berninghaus | Estimate: $200,000 - $300,000 Starting Bid: |
Contact Info
Bonhams

580 Madison Ave, New York, New York 10022
212-644-9001