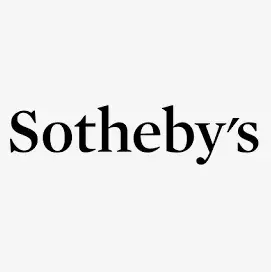 Collection of Anne Marion Comes to Auction, Featuring Work by Andy Warhol and Others
May 12, 2021 18:30 EDT
Updated on
In her lifetime, philanthropist Anne Marion earned spots in both the Texas Business Hall of Fame and the National Cowgirl Hall of Fame. These dual honors are a testament to both her success in life and her commitment to the American Southwest. Now, eight artworks from her collection will come to auction with Sotheby's.
One lot that demonstrates the influence of Anne Marion's Southwest background is Elvis 2 Times by Andy Warhol. Viewers may be surprised to see Elvis holding a gun instead of a guitar in this canvas. The MoMA believes that Warhol used publicity shots for Elvis' 1960 Western Flaming Star to create this work. Elvis saw the film as an opportunity to show his acting chops in a dramatic role, but the movie only reached 12th place in the domestic box office.
Representing Abstract Expressionist Clyfford Still in this auction is PH-125. Produced in 1948, Still painted PH-125 as Abstract Expressionism was picking up steam. A gold-like yellow takes up most of the canvas, with patches of red linking into place on the right. At this time, Still was regularly visiting New York via California and collaborating with local galleries, building the Abstract Expressionist movement.
One of Still's colleagues at the California School of Fine Arts, Richard Diebenkorn, will also have a piece on offer. Ocean Park #40 is part of a series of abstract works Diebenkorn created towards the end of his life. The artist was inspired by the ocean view near his Santa Monica studio, ushering in Diebenkorn's second abstract phase. View each of the lots coming to auction from Anne Marion's collection on Sotheby's website.
Price Range:
$2,000,000 - $35,000,000
Interesting lots include:
| Item Image | Item Name | Estimate |
| --- | --- | --- |
| | Clyfford Still PH-125 (1948-No. 1) | Estimate: $25,000,000 - $35,000,000 Starting Bid: |
| | Richard Diebenkorn Ocean Park # 40 | Estimate: $20,000,000 - $30,000,000 Starting Bid: |
| | Andy Warhol Elvis 2 Times | Estimate: $20,000,000 - $30,000,000 Starting Bid: |
| | Franz Kline Mister | Estimate: $15,000,000 - $20,000,000 Starting Bid: |
| | Roy Lichtenstein Girl with Beach Ball II | Estimate: $12,000,000 - $18,000,000 Starting Bid: |
Contact Info
Sotheby's

1334 York Avenue, New York, New York 10021
212 606 7000