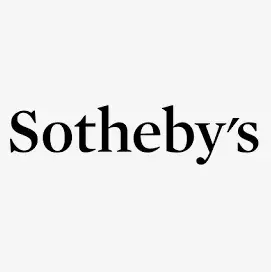 Chinese Art from the Metropolitan Museum of Art: The Florence and Herbert Irving Gift
Sep 10, 2019 10:00 EDT
Updated on
In March 2015, renowned philanthropists Florence and Herbert Irving donated their vast collection of Asian works of art to the Metropolitan Museum of Art in New York City. In the years since, the museum has carefully sorted and chosen 300 lots from their prized Irving collection to sell, with the Irving family's blessing, to fund new art acquisitions. Sotheby's is honored to offer more than 120 such works in their dedicated single-owner sale on behalf of the Metropolitan Museum of Art as part of their Asia Week auctions.
A rare and ornately carved brush pot made of spinach-green jade anchors the lots offered by the MET. Once held in the collection of renowned English collector, Alfred Morrison, this brush pot features intricate carvings of nine immortals in mountain retreat. Also available is the head of a bodhisattva carved from limestone. Dated to the Sui Dynasty of the 7th century, the carving displays the graceful countenance of a bodhisattva wearing an openwork diadem. 
Venturing from the many works of carved stone, an ancient hu, a globular vessel supported on three legs and rising to a tall, sloped neck, is possibly the oldest available item from the Irving collection. Cast in the Han dynasty, these gilt-bronze vessels originated near the beginning of the Common Era. The Irving collection from the Met offers seasoned collectors the opportunity to grow their collection of Asian works of art while furthering the Museum's new art acquisitions. View the remaining lots and register to bid at Sotheby's.
Price Range:
$2,000 - $700,000
Interesting lots include:
| Item Image | Item Name | Estimate |
| --- | --- | --- |
| | A Finely Carved Large Spinach-Green Jade Immortals Brushpot Qing Dynasty, Qianlong Period | Estimate: $500,000-$700,000 Starting Bid: |
| | A Large Carved Limestone Head of a Bodhisattva Sui Dynasty | Estimate: $80,000-$120,000 Starting Bid: |
| | A Large Chicken Bone Jade Carving of a Daoist Figure Ming Dynasty | Estimate: $30,000-$50,000 Starting Bid: |
| | A Carved Bamboo Meiren Brushpost Qing Dynasty, 17th/Early 18th Century | Estimate: $20,000-$30,000 Starting Bid: |
| | A Gilt-Bronze Tripod Vessel (Hu) and Cover with a Basin Han Dynasty | Estimate: $10,000-$15,000 Starting Bid: |
| | A Black and Beige Jade Dragon Pendant Eastern Zhou Dynasty | Estimate: $8,000-$12,000 Starting Bid: |
Contact Info
Sotheby's

1334 York Avenue, New York, New York 10021
212 606 7000