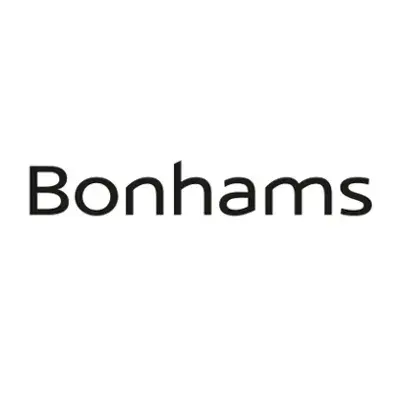 Bonhams' Upcoming Auction Offers Exceptional Red Spinel and Multi-Color Pearl Necklace
May 02, 2023 12:00 EDT
Updated on
The upcoming Bonhams auction features a range of world-class gems, natural pearls, gemstone carvings, and more. Leading the auction is a classic red spinel procured from a collector who had it cut from rough. The 20.36-carat cushion-cut stone is the size of a small plum and has a deep red hue. The clarity and cut make it an exceptional treasure. Discovered in the 1970s, the gem originated from an old mine in Burma. 
Also highlighted in the sale is a multi-color conch pearl necklace. It has 47 conch pearls in hues of rose, pink, orange, white, papaya, and peach. The total weight of these pearls is approximately 250 carats. Each pearl alternates with a faceted diamond rondelle-form spacer bead. The string of pearls is set by an 18-karat white gold and diamond-set lobster-claw clasp. Beyond gemstones, crystal carvings are represented in the sale, including a fine rock crystal quartz carving of a polar bear.
Other notable lots include an oval-shaped black opal cabochon; a museum-quality large purple spinel; and a morganite, green beryl, and enamel clock by Manfred Wild. The latter piece was made in 1989. The functional hardstone carving depicts Poseidon carved from a single piece of bi-color beryl (aquamarine and morganite). Visit Bonhams to find more information on the Fine Gems, Opals and Lapidary Arts including Property of a Midwest Collector sale and register to bid on Bonhams auction. 
Price Range:
$200- $450,000
Interesting lots include:
| Item Image | Item Name | Estimate |
| --- | --- | --- |
| | Exceptional, Classic Red Spinel | Estimate: $350,000 - $450,000 Starting Bid: |
| | Multi-color Conch Pearl Necklace—Queen Conch | Estimate: $120,000 - $150,000 Starting Bid: |
| | Boulder Opal with Gem Face | Estimate: $100,000 - $120,000 Starting Bid: |
| | Morganite, Green Beryl and Enamel Clock by Manfred Wild--The Temple of Poseidon Clock | Estimate: $80,000 - $100,000 Starting Bid: |
| | Rolling Ribbon Pattern Black Opal--The Kaleidoscope | Estimate: $70,000 - $80,000 Starting Bid: |
Contact Info
Bonhams

580 Madison Ave, New York, New York 10022
212-644-9001