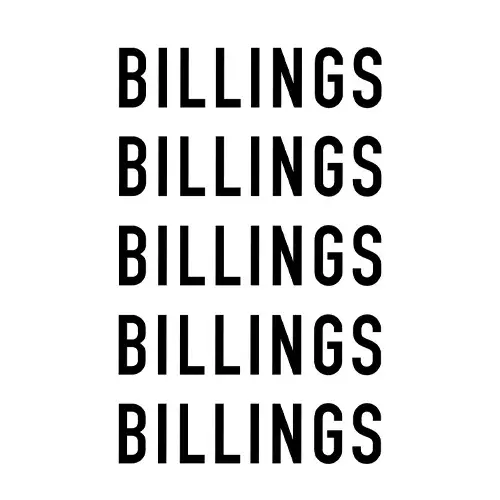 Billings Presents Peter Alexander Sculpture, Modernist Furniture This September
Sep 24, 2022 13:00 EDT
Updated on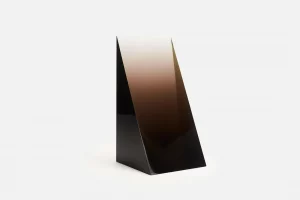 An untitled wedge sculpture from American artist Peter Alexander leads the upcoming Fall 2022 Modern Art & Design sale from Billings. A leader of the California-based Light and Space movement, Alexander worked extensively with translucent resin to craft sculptures seemingly made of light alone. This style is associated with 1960s and 70s Minimalism for its focus on pure elements and form over meaning. The available wedge sculpture was executed in 1968. Made of cast polyester resin, this sculpture appears to shift from complete lightness at the top to a dark brown near the base.
This sale also includes a selection of vintage furniture items for collectors of mid-century modernism. This include a four-part sectional sofa designed by Mario Bellini, an Italian architect and furniture designer particularly associated with modern furniture company B&B Italia. This "Camaleonda" sofa was produced by B&B Italia and is composed of leather, stained wood, chrome, and nylon cording. Other key furniture lots include a lounge chair and ottoman from Charles and Ray Eames, as well as rare floor light sculptures from Isamu Noguchi.
Additionally, Billings will present a corner cabinet from Piero Fornasetti. A prolific and skilled artist, Fornasetti sought to bring art into everyday homes. He accomplished this goal by embracing bold patterns and decorations for furniture items such as cabinets and decorative plates. The offered Fornasetti cabinet dates back to 1988, a particularly productive period of the artist's career. It shows a series of stark windows and archways populated by Roman marbles and ancient motifs. To view the complete catalog and register to bid, visit Billings' website.
Price Range:
$500 - $40,000
Interesting lots include:
| Item Image | Item Name | Estimate |
| --- | --- | --- |
| | Peter Alexander (American, 1939-2020) Untitled (Wedge) sculpture, 1968 | Estimate: $30,000 - $40,000 Starting Bid:$20,000 |
| | Charles & Ray Eames Lounge chair and ottoman, mod. 670 and 671, 1960s | Estimate: $3,000 - $5,000 Starting Bid:$2,000 |
| | Franco Albini Style Lounge chair, 1960s | Estimate: $900 - $1,200 Starting Bid:$500 |
| | Mario Bellini Four-part 'Camaleonda' sectional sofa, 1976 | Estimate: $10,000 - $15,000 Starting Bid:$6,000 |
| | Piero Fornasetti 'Pompeiana' corner cabinet, 1988 | Estimate: $8,000 - $12,000 Starting Bid:$4,000 |
| | Isamu Noguchi Rare and early 'Akari' floor light sculpture, model no. J1 | Estimate: $3,000 - $5,000 Starting Bid:$1,500 |
Contact Info
BILLINGS

1919 Bay Street, Los Angeles, California 90021
213-947-3784