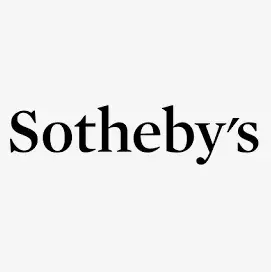 Ansel Adams Prints, Including "Moonrise, Hernandez, New Mexico," Are Coming to Auction
Dec 14, 2020 14:00 EST
Updated on
Clearing Winter Storm, Yosemite National Park is among the highlights from this collection of Ansel Adams prints, presented by Sotheby's. The photo was taken from Adams' favorite vantage point in Yosemite National Park. It captures the changing skies of a storm as first rain and then snow passes. "Sometimes I do get to places just when God's ready to have somebody click the shutter," said Adams about such photographs.
Another photograph that found Adams in the right place at the right time is Moonrise, Hernandez, New Mexico. Driving home after a fruitless day of shooting, Adams realized he had a perfect shot as the moon rose over the settlement of Hernandez. The moon, clouds, mountaintops, and crosses from the settlement's cemetery share a brightness in the picture, connecting the human and natural worlds. This is the earliest print of the photograph ever to appear at auction. Those who would like to learn more about Moonrise, Hernandez, New Mexico can read Auction Daily's extended coverage.
A photograph by Adams of artist Georgia O'Keeffe and park guide Orville Cox round out the featured lots. Adams got to know O'Keeffe in Taos, New Mexico, in the late 1920s. In the photograph, Adams captures an expressive grin from O'Keeffe. Register to bid and view each of the lots on the Sotheby's website.
Price Range:
$3,000 - $1,000,000
Interesting lots include:
| Item Image | Item Name | Estimate |
| --- | --- | --- |
| | Moonrise, Hernandez, New Mexico by Ansel Adams | Estimate: $700,000 - $1,000,000 Starting Bid:$500,000 |
| | The Grand Tetons and the Snake River, Grand Teton National Park, Wyoming by Ansel Adams | Estimate: $400,000 - $600,000 Starting Bid:$280,000 |
| | Aspens, Northern New Mexico (vertical) | Estimate: $250,000 - $350,000 Starting Bid:$180,000 |
| | Clearing Winter Storm, Yosemite National Park, California by Ansel Adams | Estimate: $250,000 - $350,000 Starting Bid:$180,000 |
| | Georgia O'Keeffe and Orville Cox, Canyon de Chelly National Monument, Arizona by Ansel Adams | Estimate: $25,000 - $35,000 Starting Bid:$18,000 |
Contact Info
Sotheby's

1334 York Avenue, New York, New York 10021
212 606 7000