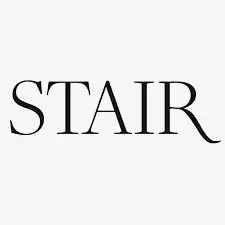 A Lifetime of Philanthropy & Collecting: Indian Art from the Estate of David Swope
May 17, 2019 23:00 EDT
Updated on
Deities dancing, playing flutes and consorting immortalized in metal and stone, sounds intriguing? How about an antique Nutcracker…for betel nut that still works? Well, these are just some of the lots being auctioned from David Swope's estate by Stair Galleries. They all depict the richness of India's art, culture, history and David's generosity at their glorious best. Because the legacy of David Swope is not just of being a renowned philanthropist but also of being an avid collector and an admirer of Indian antiquities.
It all began when a young lad, David Swope, served in Peace Corps in India in the early 1960s. His fascination with India, its culture and artifacts began and lasted a lifetime and beyond. What took him a lifetime of traveling, collecting and admiring, can now be experienced and relived in minutes at this auction hosted by Bidsquare. Be it a classic bronze frame of the beloved round-bellied, elephant-headed god, Ganesha or a Pichhavai (cloth, painted with gold highlights) depicting centuries-old courtyard scene of Lord Krishna and his "leelas" (plays), the displayed collection was once an integral part of Swope's magnificent home as his pride and joy. Stair Galleries Inc., a leading auction house in New York are known to provide a high level of expertise and exemplary client service. And are just the place to witness such a prized collection.
As sad as it is to learn of the loss of such a man, knowing that the proceeds of this sale go to charitable organizations supported by Swope will assure bidders of advancing his philanthropic work through this auction. It only makes sense to honor both the collection and the collector by acknowledging their true worth. Register to bid online on Bidsquare.
Interesting lots include:
| Item Image | Item Name | Estimate |
| --- | --- | --- |
| | Fine Indian Grey Granite Figure of Vishnu | Estimate: $8,000-$12,000 Starting Bid:$7,000 |
| | South India Bronze Figure of Shiva, Tamil Nadu | Estimate: $2,500-$3,500 Starting Bid:$2,500 |
| | Indian Painted Pichhavai, Deccan | Estimate: $2,000-$3,000 Starting Bid:$1,500 |
| | Fine Eastern India Carved Grey Schist Model of a Dancing Ganesha | Estimate: $6,000-$9,000 Starting Bid:$8,500 |
| | Indian Painted Pichhavai, Rajasthan, Nathdwara | Estimate: $4,000-$6,000 Starting Bid:$3,000 |
Contact Info
Stair Galleries

549 Warren Street , Hudson, New York 12534
518-751-1000