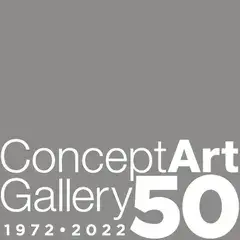 Concept Gallery

1031 South Braddock Avenue, Pittsburgh, Pennsylvania 15218
412-242-9200
About Auction House
Established in 1972, Concept Art Gallery is proud to represent and exhibit many of the regions most established artists, along with artists of national and international reputation. Our inventory contains Contemporary Graphics by well-known American and European Artists, including Jennifer Bartlett, Patrick Caulfield, Richard Diebenkorn, Nicole Eisenman, Sam Gilliam, Jenny Holzer, Wolf Kahn, Deborah Kass, Richard Serra, Fred Tomaselli, and many others.
Auction Previews & News
4 Results
Born in Berlin, German artist Anselm Reyle is celebrated for his found-object sculptures and large-scale paintings. By alienating materials such as tinted foils from their context, he masks their original functions in a new setting. His renowned foil paintings are a series of abstract works crafted using foil installed in colored Perspex boxes. The upcoming sale, presented by Concept Art Gallery, will feature Reyle's Untitled mixed media with foil on canvas in acrylic box. It is signed on the verso of the canvas. The dynamic surface highlights the spatial presence with the folded foil contrasting with the rigid box frame. Aaron Harry Gorson's striking oil painting on canvas also leads the listings. It is a nocturne steelmaking scene on the Monongahela River, signed "A. H. Gorson" in the lower left. It depicts the magic of smelting chimneys, glowing lights, and clouds of smoke. The American artist was well known for his characteristic industrial landscapes. He expressed his love for the nocturnal beauty of Pittsburgh through these lyrical paintings. To view the complete catalog and register to bid in the upcoming Fine Art, Modern Design, Jewelry, Books, & Antiques sale, visit Bidsquare and browse other online auctions.