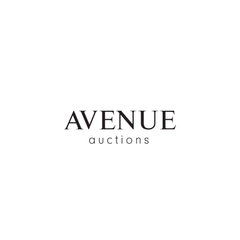 Avenue Auctions

3501 S Tamiami Tr. # 107, Sarasota, Florida 34239
440-227-4592
About Auction House
Browse upcoming auctions from Avenue Auctions.
Auction Previews & News
1 Results
Romero Britto's Red Everglades, an oil on canvas painting, combines Cubist elements and Britto's style to headline the upcoming June of Art event at Avenue Auctions. Its vibrant colors, pop imagery, playful patterns, and inventive use of Britto's signature within his paintings make this piece stand out. Britto's art embodies the color patterns of the Fauves, the multi-dimensional facets of Cubism, and the references to mass culture of Pop Art. Romero Britto was born in Recife, Brazil in 1963. As a creative yet impoverished child from Brazil, Britto often painted images on scraps of cardboard and newspaper. Today he adds a splash of color to Absolut Vodka's "Absolut Art" campaign, Apple Computers, Pepsi Cola, IBM, Britto Mini Cooper, FIFA posters, and more. A limited-edition, special hand-painted celluloid developed to commemorate Looney Tunes and Merrie Melodies cartoon directors featuring Bedevilled Rabbit Bugs Bunny is another notable lot. This celluloid was issued in 1999 by director Robert McKimson and comes with a Certificate of Authenticity. The first Looney Tunes character created by Hugh Harman and Rudolf Ising for Warner Bros. in the 1920s was Bosko, a cartooned version of a young Black boy who spoke a Southern dialect. This series of cartoons became a landmark in animation history for being the first cartoon to feature synchronized speech and contain animated dialogue. Find the complete catalog for this June of Art sale and register for other online auctions on Bidsquare.

The upcoming sale at Avenue Auctions will feature a large colored bison sculpture by Steve Kaufman. This work was formerly owned by Nicolas Cage and was sold with the actor's San Francisco home around 2004, at which point it was painted and signed by Kaufman. An American Pop artist, Kaufman served as an assistant to Andy Warhol at The Factory studio before launching his own studio and focusing on outsized works with social commentary. The available fiberglass sculpture stands over five feet tall and eight feet long. Other notable works of fine art in the catalog include a lithograph by American Pop artist James Rizzi and a selection of paintings by Canadian contemporary artist Natasha Turovsky. Beyond fine art, the auction will present a selection of Ukrainian icons. Among them is a religious painting executed on the side of a barrel. It shows the Virgin Mary and Child at the center of a sunburst. Saints and angels surround them, carrying scrolls and making gestures of praise. Additional lots of interest include a 2019-S American Silver Eagle coin, a 2016 Queen's Beast Lion of England gold coin, and more. Over 150 lots are available in this event. To view the complete catalog of the May I Buy Art? sale and to find other online auctions, visit Bidsquare.

A significant abstract expressionist artist of the 20th century, Willem de Kooning dabbled around many jobs for years before becoming a full-time artist in 1937. Heavily influenced by artists Pablo Picasso and Arshile Gorky, his artworks were a confluence of cubism, surrealism, and expressionism. Kooning's untitled prominent graphite on paperwork is a key highlight of an upcoming auction by Avenue Auctions. The black-and-white drawing is a riot of whiplash strokes and smears. The abstract work depicts two voluptuous female figures with only a few body parts clearly delineated such as breasts and legs. Another interesting lot is a colorful acrylic painting by artist Victoria Yin titled 'Seed.' The artwork depicts a beautiful female face with red lips in a green backdrop with shades of blue. Hailed as a child prodigy, Yin was born in Boston. She started exhibiting when she was eight years old. The available painting was rendered by Yin in 2011, when she was just 13. Her works have been showcased at Beck Center for the Arts, Akron Art Museum, World Art Museum in Beijing, and galleries across China and America. To view the complete catalog and register to bid online, visit Bidsquare and browse other online auctions.