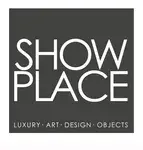 Auctions at Showplace

40 West 25th Street, New York, New York 10010
212-633-6063
About Auction House
From Manhattan since 1993, Showplace Antique have supplied clients with a distinctive experience. The auction house with about 200 antique dealers offer a variety of antique and vintage furniture, collectibles, fine art, and fashion. Their collection includes 19th and 20th century designs with a variety of styles including Art Nouveau, Art Deco, Mid Century Modern and Postmodern. Two-monthly live property auctions feature a broad variety of fine and ornamental artworks including vintage and modern furniture.
Auction Previews & News
11 Results
It takes about 11 months to craft just one piano from Steinway & Sons. Auctions at Showplace is offering a Steinway & Sons piano from the Art Deco period of the 1930s in its upcoming sale. It is a cream lacquered Grand Piano Model M. This piano was originally mahogany and was later cream-lacquered. Steinway & Sons are the makers of the most expensive pianos in the world. The brand caters to pianists like Billy Joel and Lang Lang due to the quality of Steinway piano sounds. Another leading lot comes from Venezuela. Native American tribal chieftains were commemorated on Venezuelan bolívar pure gold coins as a part of a series. A coin commemorating Tiuna chieftain, issued on 1955, is coming to this New York City Estate Auction. This vintage Venezuelan 60 bolívares coin is made of 20 grams of pure gold. The coin is mounted in a hand-crafted, two-color 14-karat gold pendant with wirework and leaf motifs. The coin's diameter is 30mm. From fine art to Chanel and Gucci handbags, this auction covers many other categories. Find the listed items and more online auctions on Bidsquare.