Strong demand at September Fine Sale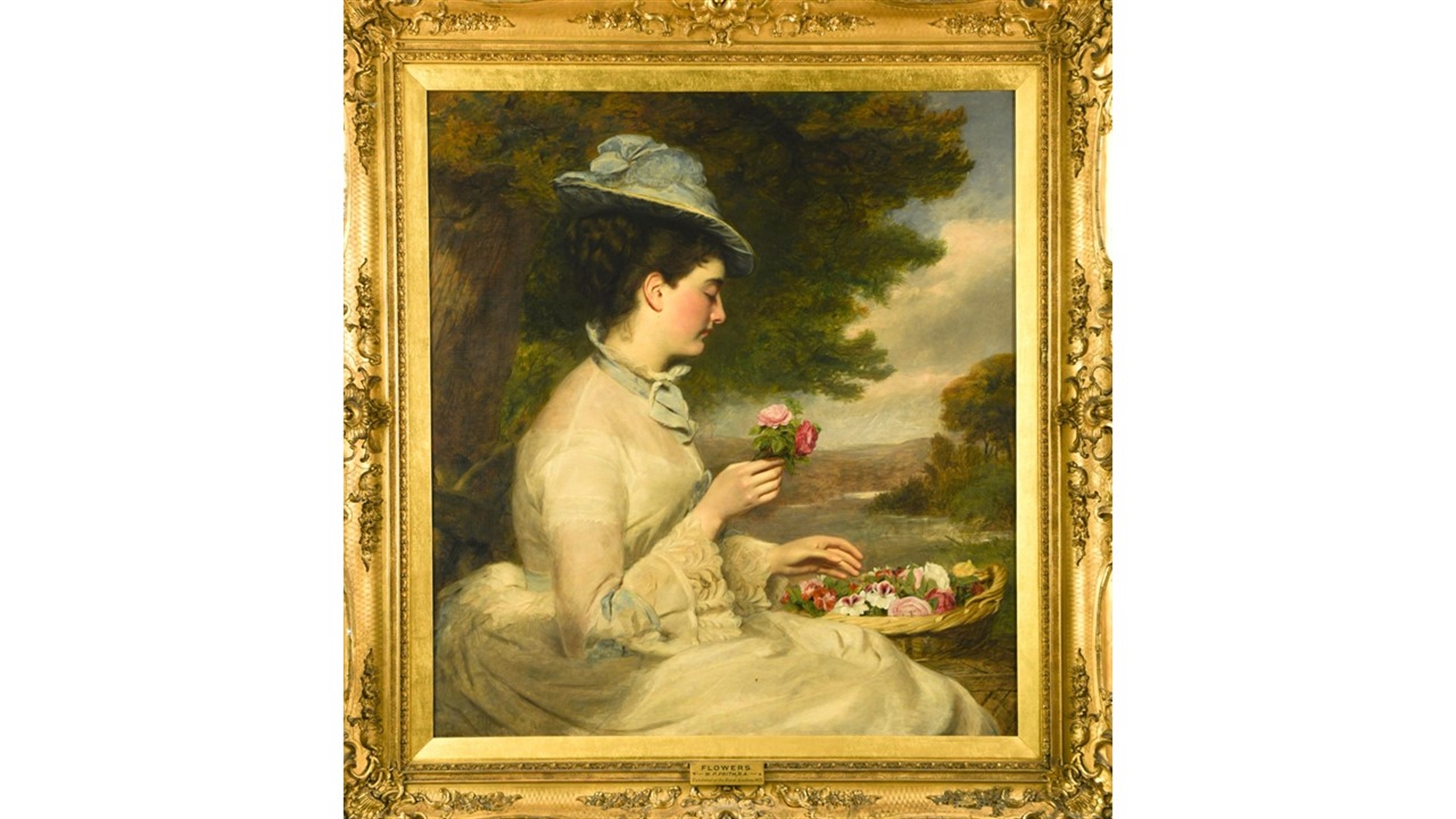 A William Powell Frith (1819-1909) painting that had been purchased at Christie's nearly 45 years ago topped a successful Cheffins' September Fine Sale when selling for £50,000.
A Victorian phenomenon who was close friends with Charles Dickens, William Powell Frith's popularity was such at the time that six of his paintings at the Royal Academy required a guard and rail to protect them from clamorous and enthusiastic crowds.
This painting, entitled Flowers, had been exhibited at the Royal Academy in 1875 itself and the price achieved shows Powell Frith's popularity has endured.
The principal contents of Mawley Hall in Shropshire, one of the most extraordinary early 18th-century county houses in England, understandably drew lots of attention, given the high quality lots on offer and that they were largely fresh to market.
The highest price was achieved for a late 18th century Zeigler carpet that sold for £38,000, the popularity of the maker and the rarity of the size and colour helping to drive up that price.
Two 19th century chandeliers from Mawley Hall also proved in high demand. A cut glass two-tier fifteen branch chandelier sold for £21,000, while an early 19th century Regence style ten branch chandelier realised £15,000.
One of the most striking and imposing lots in the sale, a mid-18th century German Altona Padouk and parcel gilt bombe secretaire-cabinet, sold for £12,000.
A George III green lacquer and faux bamboo Pembroke table was sold for £22,000. While in need of restoration, the rarity of the table and its colour drew spirited bidding from several telephone bidders.
Away from the Mawley Hall consignment, an oil painting that was purchased at a provincial Essex auction in the 1960s and recently confirmed as by Flemish painter Huybrecht Beuckelaer sold for £20,000.
More and more of his paintings have come to light since the painter was identified as the artist known by monogrammist HB in 1997 and this painting – of a fruit and vegetable, poultry and game seller with the Old Church of Delft in the background – was signed Huberius Beuckelaer 15 (?8)5.
Cheffins Fine Art Director Luke Macdonald said: "We knew going into the sale we had a strong catalogue for a Fine Sale – particularly with the addition of the Mawley Hall contents – but it still far exceeded our expectations.
"The contents of Mawley Hall attracted lots of attention and there was strong demand throughout."