Rare Flemish Painting Comes to Market at Cheffins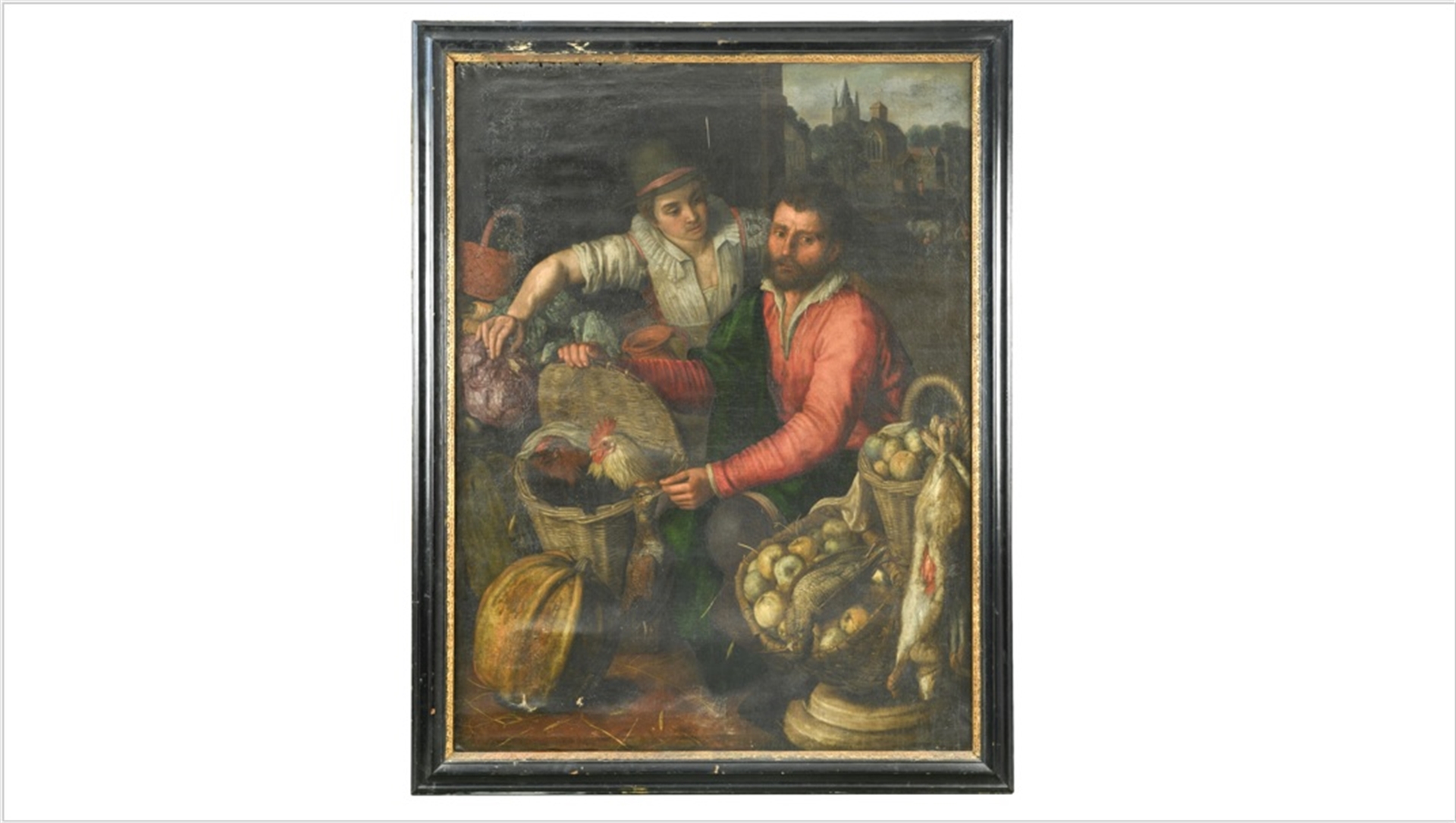 A painting bought at a provincial auction in the early 1960s by an art-savvy Essex GP is expected to be one of the star lots at Cheffins' Fine Sale in Cambridge on 11th and 12th September.
The oil painting, by Flemish painter Huybrecht Beuckelaer (born circa 1535/40 – 1605/1624), has been given a pre-sale estimate of £20,000 to £30,000.
Dr Ted Palmer, who died ten years ago, was a lifelong collector of paintings, and recognised the quality of the early Flemish painting despite its condition and secured it inexpensively under the noses of many local dealers.
Once the painting was cleaned, Dr Palmer was puzzled somewhat to unearth the signature 'Huberius Beuckelaer 15 (?8)5', and the only reference he could find was for a Joachim Beuckelaer, so he assumed it must be by him.
A few years after his death, his widow, Halcyon, happened on an article about Huybrecht, Joachim's brother, and wondered if the painting could possibly be by him.
While visiting Halcyon to inspect another painting, Patricia Durdikova, an expert at Cheffins Fine Art, reinforced the view the painting was indeed by Huybrecht Beuckelaer and her enthusiasm for its significance encouraged an initially reluctant Halcyon to market it.
Patricia's research for Cheffins endorsed not only the signature, but the fact at that time painters sometimes used Latinised versions of their names, including Rubens.
Patricia said: "The painting is beautiful and is particularly significant as more and more of Huybrecht's works are now coming to light, since he was identified as the artist known by 'monogrammist HB' in 1997.
"After that discovery there has been much research into Huybrecht and his work which has been made more challenging as he worked in England, France and Italy. In particular, his work for Robert Dudley, Earl of Leicester, has been the subject of much research.
"We look forward to selling the painting and hope to get a good result for Halcyon."
The catalogue for the Fine Sale is now available on the Cheffins website.