PAPER: Seminar on Fine Prints and Rare Works on Paper
The North Texas Chapter of the International Society of Appraisers (NTISA) will host an exciting event at Dallas Auction Gallery on September 15th – PAPER: Seminar on Fine Prints and Rare Works on Paper. This seminar is open to appraisers, as well as anyone interested in the world of fine works on paper. A full program schedule can be found below, as well as a link to register for the event through NTISA.
*This will serve as 7 Personal Development credits for ISA members.
THE NTISA PAPER SEMINAR
When: Saturday, September 15, 2018
8:30 AM – 5:15 PM
Where: Hosted by Dallas Auction Gallery
2235 Monitor St, Dallas 75207
Join NTISA for a day of lectures, hands-on demonstrations, and learning about the world of fine prints, maps, ephemera, letters, works on paper, and historical documents. Appraisers, have you found yourself in a collection, faced with a work on paper behind glass, and you are stumped about how to define the object? Is it a copy print? Photograph? Etching or engraving? Have you found a truly rare map or a framed map from the glove box? Join us for an interactive and in-depth day of education and hands-on examinations of fine prints, maps, documents, and much more.
Program Schedule:
8:30 AM
Doors and Registration Open
8:30 – 9:00 AM Coffee
9:00 – 11:00 AM
Brenda Simonson-Mohle, ISA CAPP, Owner of Signet Art
Getting to Know Works on Paper: the Basics of Paper History, Printmaking and Identification of Works on Paper
This 2 hour introductory lecture will start the day and cover basics of identifying prints from a decorative arts perspective. Graphite Drawings v. Prints, numbering, labeling systems, and much more. Please bring a loupe for viewing.
Brenda established Signet Art in 1987 after her years as a gallery sales consultant. Brenda has served as the National Chair and on the Designation and Review Committee of ISA, she has administered the peer reviews for appraisers seeking certification. She has served on the nominating committee for ISA and as the National Chair as the Eithics Committee. She has spoken at Whitehall Antiques Summer Seminar on printmaking. She has been published in the Journal of Advanced Appraisal. She spoke at the 2004 Annual conference on Appraising prints.
11:00 – 11:15 AM – Break
11:15 AM – 12:15 PM
Matt Balgey, Master Printmaker, Owner of Iron Frog Press
Relief and Intaglio Prints
An in depth and look at relief and intaglio printing. Matt will start with a hands on demonstration by creating a relief print with his signature Print Frog. Matt will also cover topics diving deep into the process behind titling, numbering, archival terms and production. Matt will also discuss the issues with today's reproductions and "copy" prints flooding the market.
12:15 – 1:00 PM
Lunch. Lunch provided with the cost of the seminar.
1:00 – 2:00 PM
Kyle Hobratschk, Artist, Printmaker, Furniture Maker, and Founder of 100 West Corsicana
Etching, Intaglio Prints – A contemporary Perspective
Kyle's print focus is in etching, a form he is passionate about, particularly velvety results that other print forms cannot render. Kyle will talk on the different etching and engraving techniques. He will bring etching tools and examples of contemporary prints along with earlier examples of prints.
Kyle Hobratschk is an artist and furniture maker living and working in both Dallas and Corsicana, Texas. Kyle received his BFA in Painting from SMU's Meadows School of the Arts, before locating to Oak Cliff to establish an intaglio printmaking studio where he leads workshops and practices the medium in architecturally based commissions. In 2012 Kyle founded 100 West Corsicana, an international studio residency for artists and writers in a decommissioned 1890s Odd Fellows Lodge. The past six years have been devoted to restoration and furniture projects to repurpose this historic building as semi-communal live-work studio space, and is hosted by a small collective of artists and writers.
2:00 – 3:00 PM
Eric Smylie, Historian, author, and antiquarian.
Manuscripts, Documents, Letters, and Ephemera
Eric will discuss the identification, analysis, and handling of historical and collectable ephemera. In addition to manuscripts, documents, and letters, topics will include pulp magazines, comic books, posters, and early photographic images.
Historian, author, and antiquarian. Active in the antique trade for over forty years, Eric received his doctorate in history from the University of North Texas and has authored several books on Texas, Canadian and military history.
3:00 – 3:15 PM
Break
3:15 – 4:15 PM
Royd Riddell, Owner of Riddell Rare Maps and Fine Prints, Dallas, TX
Early and Historical Rare Maps and Fine Prints
Royd has owned and operated Riddell Rare Maps and Fine Prints for over 20 year. Royd will discuss rare and early maps and techniques. He will also discuss the different types of fine prints, including the world of Audubon prints and beyond.
4:15 – 5:15 PM
Greg Dow, Owner of Dow Art Galleries, Fort Worth, TX
The Largest Collection of Abraham Lincoln Ephemera, The building and selling of an American Collection
Greg Dow will discuss his late father's collection of Abraham Lincoln ephemera. For a half a century Dow passionately collected and amassed the largest, most conclusive collection of Abraham Lincoln ephemera. The collection was eventually sold. Dow will discuss how his father built the collection, with an eye and understanding of authenticity through various avenues. After his passing, the decision to sell the collection was made. The over three and a half years, efforts to place the items that ended in auction sale. This is a story of passionate collecting, and today's challenges and the marketplace for selling irreplaceable American history.
5:15 – 6:00 PM
Closing reception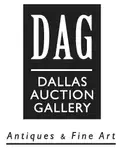 Follow