Winning Bid: $55,000
Portrait of SITTING BULL, Caroline Weldon, 1890:
Oil on canvas painting of Lakota Sioux leader, Sitting Bull, by Caroline Weldon (Swiss/American, 1844-1921). Weldon (nee Susanna Carolina Faesch) reportedly painted four portraits of Sitting Bull, two of which were presumed to be lost. The other two are in museums. (One of these is a very similar portrait — though not nearly as well-painted — that hangs in the Historic Arkansas Museum in Little Rock. The other is in the collection of the North Dakota Historical Society in Bismarck.) Weldon was portrayed by Jessica Chastain in the 2017 movie, Woman Walks Ahead, which chronicles (albeit with some dramatic historical license) Weldon's amicable, occasionally contentious relationship with Sitting Bull. His name appears lower left, signed and dated lower right. Painting measures 27″ x 22″ in original 35-1/2″ x 30-1/2″ frame. Provenance: Originally in possession of railroad construction engineer, William Lafayette Darling of Minnesota, involved in construction and repair of rail lines in North Dakota, Montana and Minnesota during the 1890s. Thence by descent to the consignor. This item will need to be shipped by a packing company of your choice. We maintain a list of reliable shippers, or you may choose your own.
ConditionCraquelure. Professionally strip (edge) relined, with new stretcher. Minor inpainting, mostly along edges and fur collar. L-shaped patch repair, about 2″ wide, on (his) right shoulder. Frame good.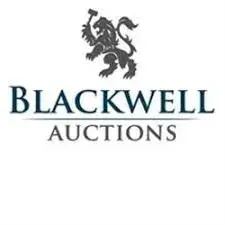 Live Auction
Start: Mar 18, 2023 12:00 EDT