Starting: $13,000
Pair of 18K Gold, Diamond & South Sea Pearl Estate Clip Earrings:
Artist/Designer; Manufacturer: unknown
Marking(s); notes: PT, 950
Materials: 18K gold, South Sea pearls
Dimensions (H, W, D): 1.25″h, 0.70″w, 0.85″d; 26.4 grams total weight
Additional Information: Pair of 18K white gold clip earrings with 18mm silver, rose & greenish South Sea pearls with triangle diamonds estimated at 2.50 carats each. Diamonds judged color as H, clarity SI2, with no florescence. This lot has been inspected by a Certified Appraiser, and the grading system is that used by the Gemological Institute of America (GIA).
Condition
very good, minor signs of age/use
All bidders in our auctions should be aware of the following: Lots are sold "AS IS" as described in the Terms & Conditions of Auction. Statements regarding the condition of objects are only for general guidance and do not constitute a representation, warranty or assumption of liability by Palm Beach Modern Auctions. PBMA strives to provide as much information as possible about items, including multiple photos, dimensions and condition reports. Some condition issues may not be noted in the condition report but are apparent in the provided photos which are considered part of the condition report. All bidders are encouraged to inspect items of interest in person and ask any questions they may have prior to bidding as well as review all points in the Terms & Conditions.
Fall 2023 Auction Calendar
Sat Oct 14: Comics + Pop Culture x Urban Culture Auctions
Sat Nov 4: Modern + Contemporary Art & Design – Fall Premier Auction
Thu Nov 9: Branded Luxury, Fine Jewels & Sterling Silver
Bidder FAQs
– Live and video preview are available, as are high resolution photos. Please direct all inquiries to [email protected].
– The buyer's premium is 28% across all methods of bidding.
– We highly recommend obtaining shipping quotes in advance of the auction. A list of shippers is available on our website under "Buying" or by request.
– All bidders should read and understand the Terms & Conditions of Auction. The T&C can be reviewed when you register, via the listing, on our website under "Buying" or by request.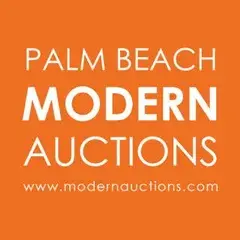 Live Auction
Start: Nov 09, 2023 12:00 EST