Starting: $15,000
Malvina Hoffman La Frileuse Bronze Sculpture c.1913:
Hoffman, Malvina (American, 1885-1966), La Frileuse [Shivering Girl], executed c.1913, cast bronze sculpture, lotus base with 7 slots so it could be used as a fountain, now attached to newer marble base, artist's name inscribed to top of base and Roman Bronze Works NY along bottom edge of the base, figure alone measures 39 inches tall, the marble base is 11 inches tall with a 16 inch diameter. Includes a lengthy typed letter from the artist to the consignor that is signed and dated February 1965. The letter provides the artist's own English translation of the title and also recounts her other connections to Pittsburgh. Most importantly though, she provides an insight into the making of the sculpture, "I came across the photo the other day of this little girl posing for this statue in my first studio in New York, and I must say the picture proved that this pose was a natural and easy one for the child. I remember clearly that if she sagged a bit I would dip my fingers in a bowl of water and snap them at her, and this would bring her up with rather a start and correct the pose." Finally, she gives her approval of the new marble base and thanks the writer. As mentioned in the letter, the image of La Frileuse would grace the dust jacket of Hoffman's book Yesterday is Tomorrow.
Condition
In good condition with a handsome verdigris patina and small areas of light tarnishing throughout; no signs of loss or repair. Merchandise will be packed and transported by the purchaser at their own risk and expense. A list of recommended shippers is on our website: https://www.conceptgallery.com/auctions/shipping/ .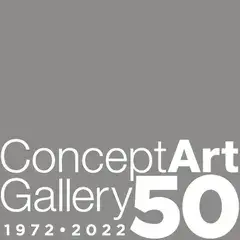 Live Auction
Start: Jun 10, 2023 10:00 EDT