Winning Bid: $700
Leland Wallin "Child's Round Table with …" Oil:
Leland Wallin (American, b. 1942) "Child's Round Table with Russian Wooden Blocks, German Bisque Doll, Chinese Paper Fish Kite and American Metal Top" from the "Child's Table Still Life" series, 1980-1982, oil painting on canvas depicting toys atop a table, in 1970s hyper-realist style. Image: 72″ H x 64″ W; frame: 74″ H x 66″ W. Provenance: Acquired directly from the Artist, NY; Restelli Family Collection, NY; private collection, New York City.
Literature: The New York Times, The Guide, April 3, 1983, Easter Sunday.
Cover image of the artist with the painting, Daily News, Manhattan, "The Man Who Paints the Dolls" by Kathy Larkin, pp. 1-2, Monday, April 11, 1983.
Full page color ad, ARTS magazine, same issue as art critic Ralph Pomeroy's full-page solo exhibit review including another reproduction, p. 17, April 1983.
One of three reproductions, Artspeak, Diana Freedman, "How the Past Serves the Present: Life Affirming" review, April 1983.
Full page color reproduction, The Sciences Magazine, p. 42, November-December 1984.
Color 3/4 page reproduction, Instructor Magazine, half page write-up, November-December 1984.
Reproduction 1/4 page ad, Art in America, p. 64, 1983.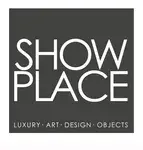 Live Auction
Start: Sep 10, 2023 12:00 EDT