Winning Bid: $2,500
Large Karl Lagerfeld Fashion Drawing-2:
Artist/Designer; Manufacturer: Karl Lagerfeld (1933-2019)
Marking(s); notes: marking(s)
Country of origin; materials: German; mixed media on sketch pad paper
Dimensions (H, W, D): 18″h, 14.5″w (approximate; drawings are not framed)
Additional Information: Fashion design sketch by Karl Lagerfeld from the Tiziani Archives. Provenance: Estate of Tiziani | Estate of Raf Ravaioli | Private Collection, Palm Beach, FL.
In 1963, American designer Evans Richards opened a fashion house in Rome under the name Tiziani, employing Karl Lagerfeld as his fellow couturier in the firm. Their first collection was a huge success, and within a short time, faithful clients included Elizabeth Taylor, Doris Duke, Gina Lollobrigida, Principessa Borghese and many others. Mr. Lagerfeld remained with the firm until 1969. The bulk of the Tiziani Estate sketches and memorabilia offered in this auction derive from that remarkable collaboration along with other lots from the succeeding period when Guy Douvier had replaced Mr. Lagerfeld.
The Karl Lagerfeld drawings will be displayed for preview one week prior to the auction with doors open Mon.-Fri. 10am-5pm ET. SHIPPING NOTATION: We will be pleased to offer in-house shipping within the Continental US on pieces purchased in this auction. Up to three drawings $30; for purchases of greater than three drawings, please inquire.
Consignments are closing soon for our January 29th premier auction – Modern + Contemporary Art, Design & Luxury. Request your valuation today – simply send photos and details of your items to [email protected] to get started.
Condition
Drawings from this collection show handling and storage wear of varying degrees (including crimps, discoloration, etc.). Designer sketches are functional artworks and the wear resulting from usage contributes to their historic appeal. Please reference detail photographs.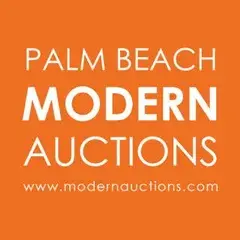 Live Auction
Start: Dec 09, 2021 12:00 EST
End: Dec 13, 2021 11:46 EST